Just call her "the gray lady."
Gigi Hadid stepped out Wednesday night in New York City in dark gray matte lipstick. The unusual choice matched her similarly-colored nails.
Despite the soaring temperatures, the supermodel paired her daring lip with a electric blue tracksuit by Cotton Citizen. She accessorized with a white purse, white and gold trainers and also wore a pair of black sunglasses, even though it was nighttime.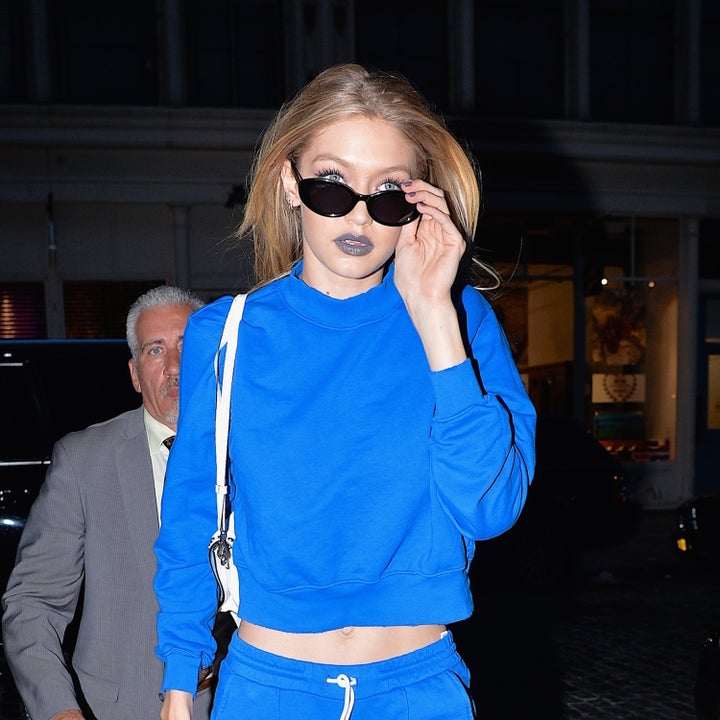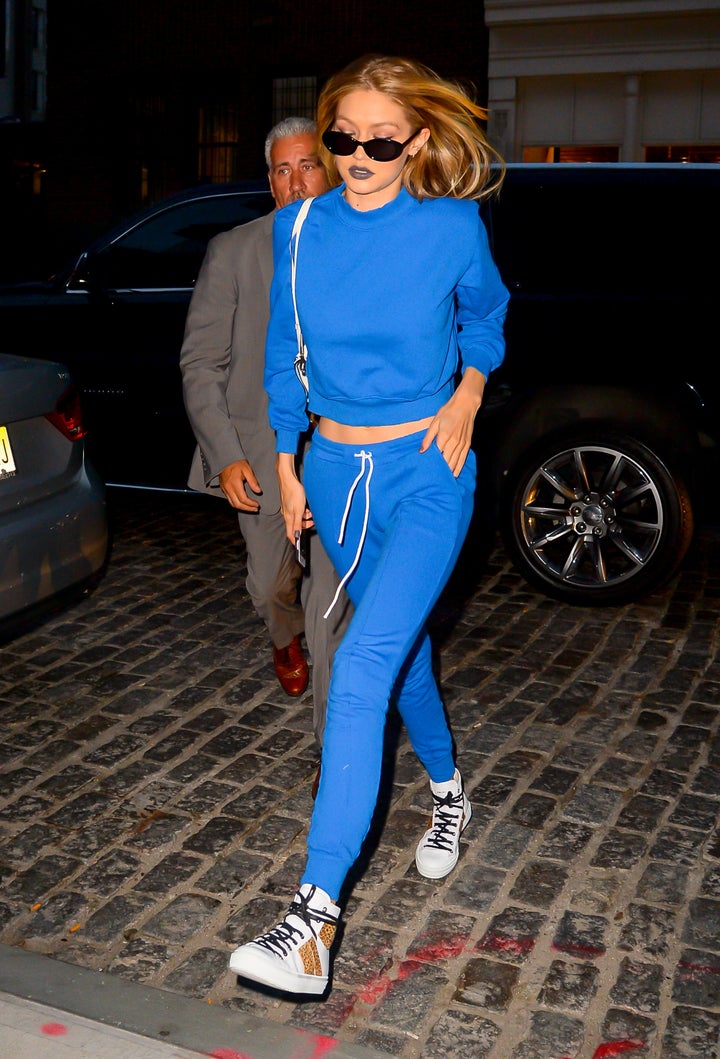 Over the past few months, Hadid has modeled a number of interesting trends. The supermodel clearly likes pairing her pajamas with heels: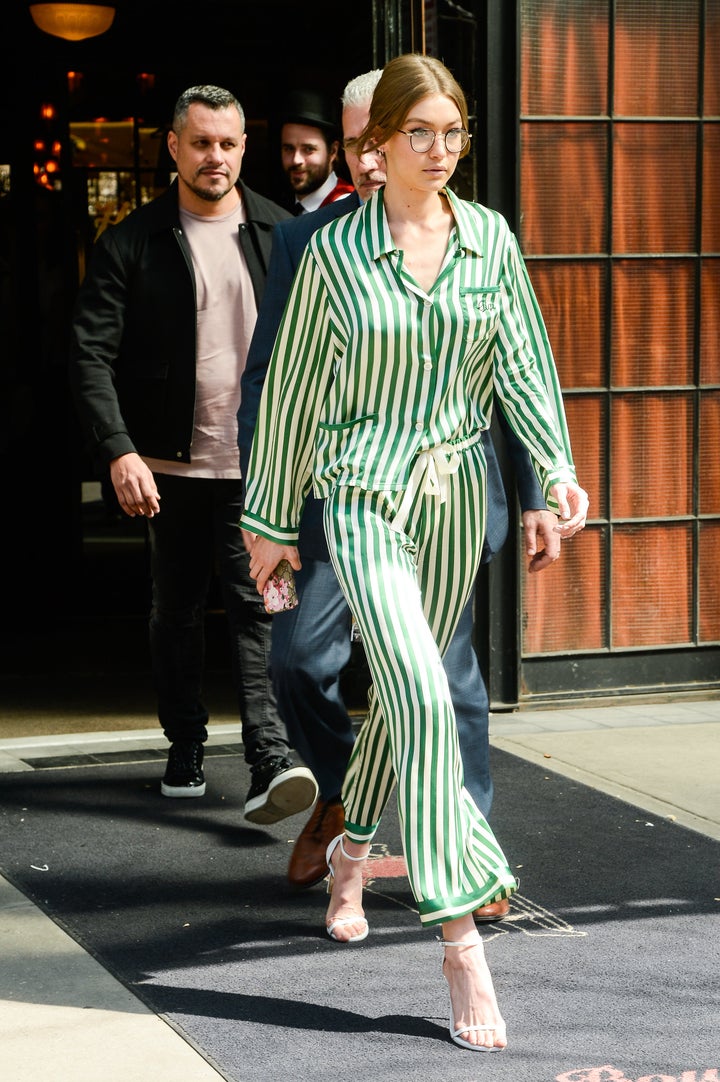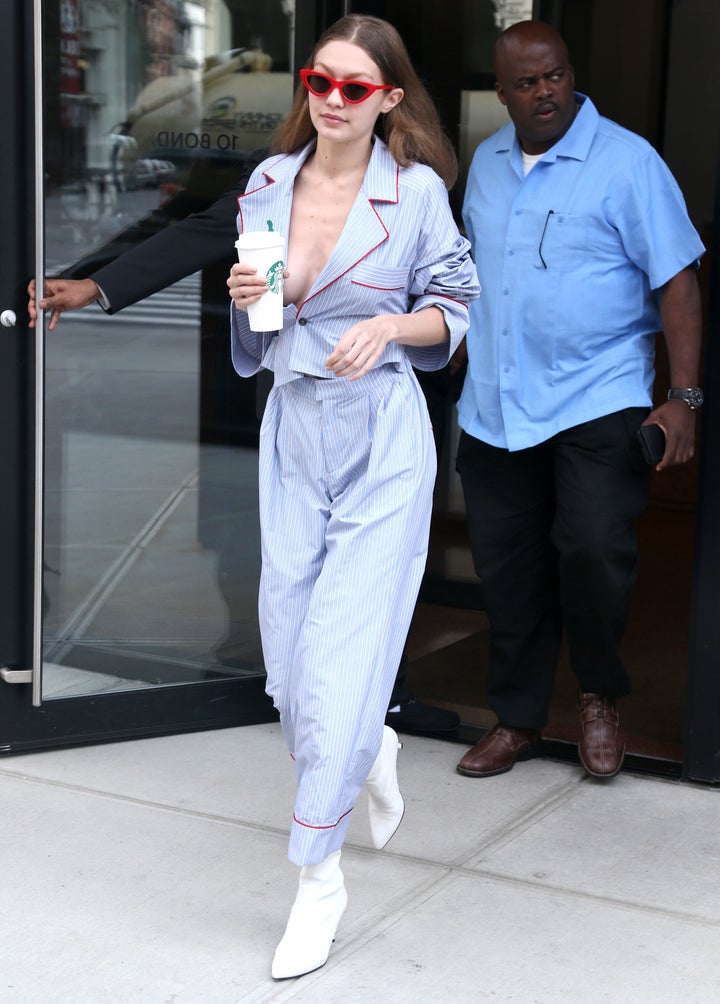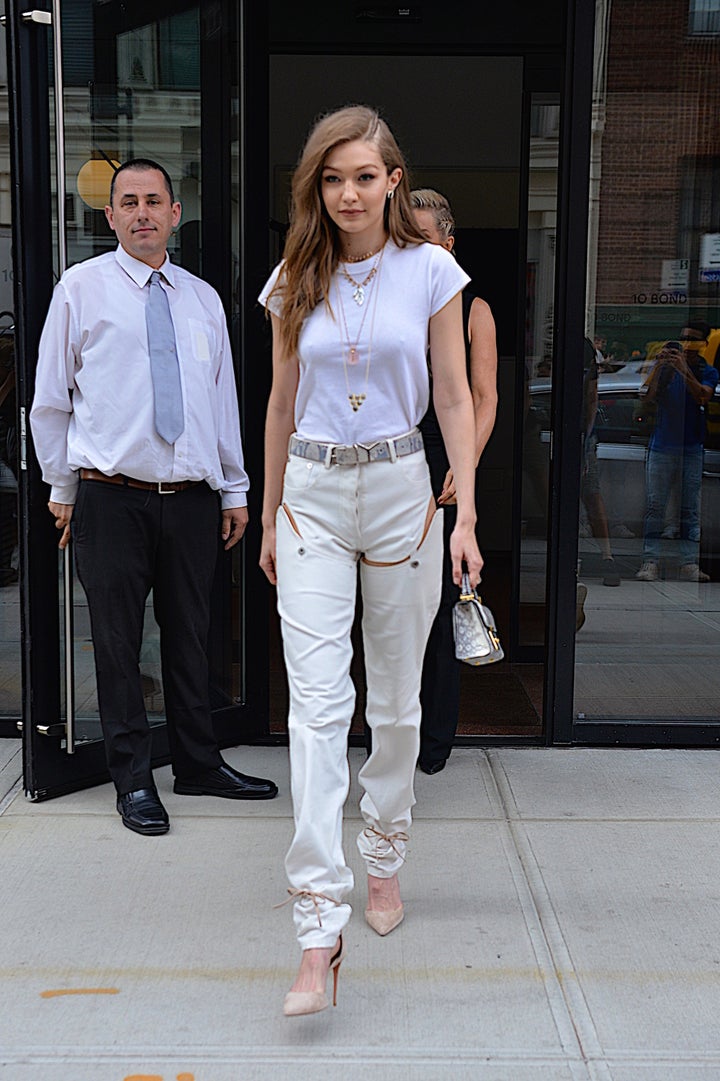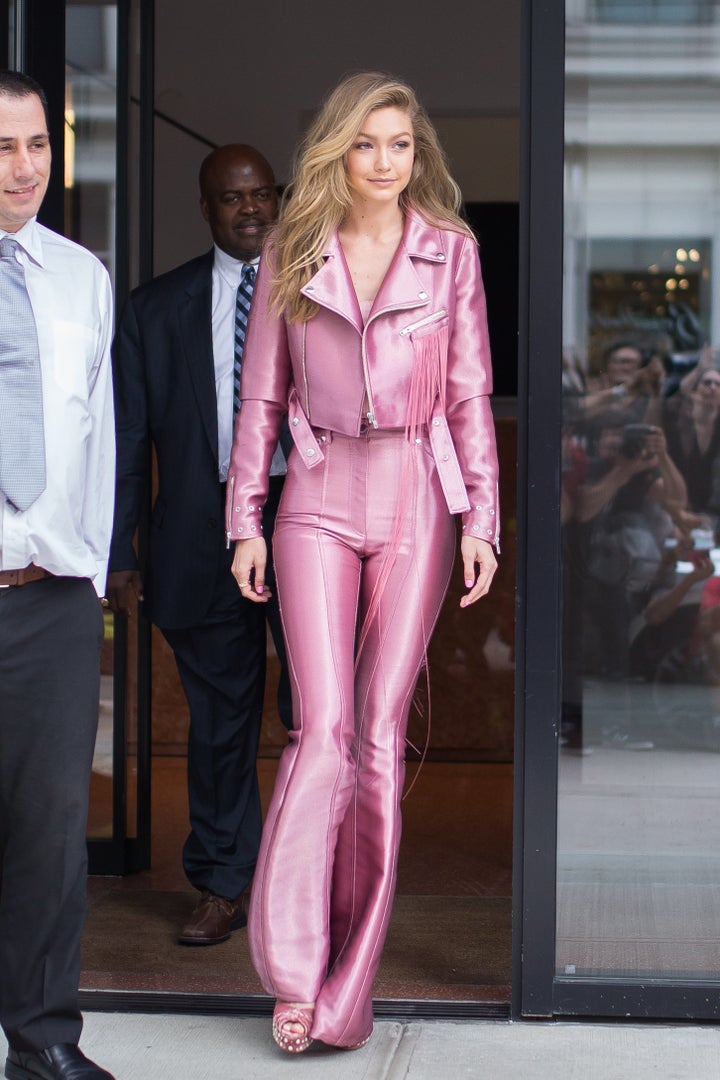 We can't even imagine what trend she'll try next.