A five-year-old girl was slapped with a £150 (almost $250) fine for selling 50p cups of lemonade outside her family home without a permit.
Andre Spicer helped his little girl set up the stall in Mile End, east London at the weekend. But the exercise in entrepreneurial endeavour ended literally in tears.
Writing for the Telegraph, Spicer said four local council enforcement officers "stormed" up to his little girl, one of whom was bearing a portable camera which he switched on to capture the exchange.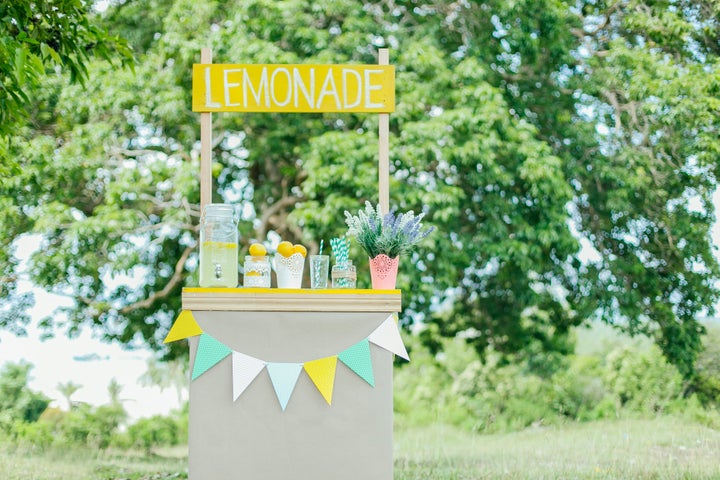 "He then read a lengthy legal statement – the gist of which was that because my daughter didn't have a trading permit, she would be fined £150," Spicer said.
"My daughter burst into tears, repeating again and again 'have I done a bad thing?'"
Father and daughter duly packed up the lemonade stall and returned home, with a bewildered-sounding Spicer telling the BBC: "She just wanted to put a smile on people's faces. She was really proud of herself."
A Tower Hamlets Council spokesperson said: "We are very sorry that this has happened. We expect our enforcement officers to show common sense, and to use their powers sensibly. This clearly did not happen.
"The fine will be cancelled immediately and we have contacted Professor Spicer and his daughter to apologise."
Spicer, who is Professor of Organisational Behaviour at Cass Business School, added: "Now, after Lemonadegate, as I contemplate the long school holidays which lay ahead, I'm even more confused about how to entertain our children.
"Setting up a lemonade stand is obviously far too risky. Perhaps I should just rely on that good old fashioned parenting technique – handing my daughter an iPad."