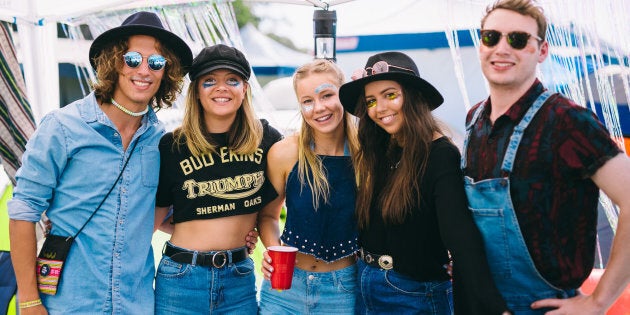 Steamy temps by day, freezing by night plus a mix of mud, dust and the crowds. Yep, dressing for Splendour In The Grass is tricky. There's a lot to factor in, but that didn't stop attendees pulling out every bit of glitter, velvet and denim they had to strut their stuff around the festival.
As predicted, there was a lot of faux fur and double denim doing the rounds this year. Festival goers seem to have well and truly ditched their flower crowns and opted for glitter instead -- on their cheekbones, hair and even a few beards.
Jeans, flares, maxi dresses and skirts were a popular (and sensible) choice for the cold evenings. While sunnies with coloured lenses were out in full force during the day.
Take a scroll through some of the best looks below.