Police have made an arrest after a man with a chainsaw injured five people, two severely, in a Swiss town.
A male suspect carried out the the attack in Schaffhausen, near the German border, on Monday morning.
Police arrested Franz Wrousis in Thalwil on Tuesday, around 28 miles from Schaffhausen.
The attack took place inside the office of an insurance company on a shopping street in the Medieval town.
At the scene, one man was pictured clutching a head wound.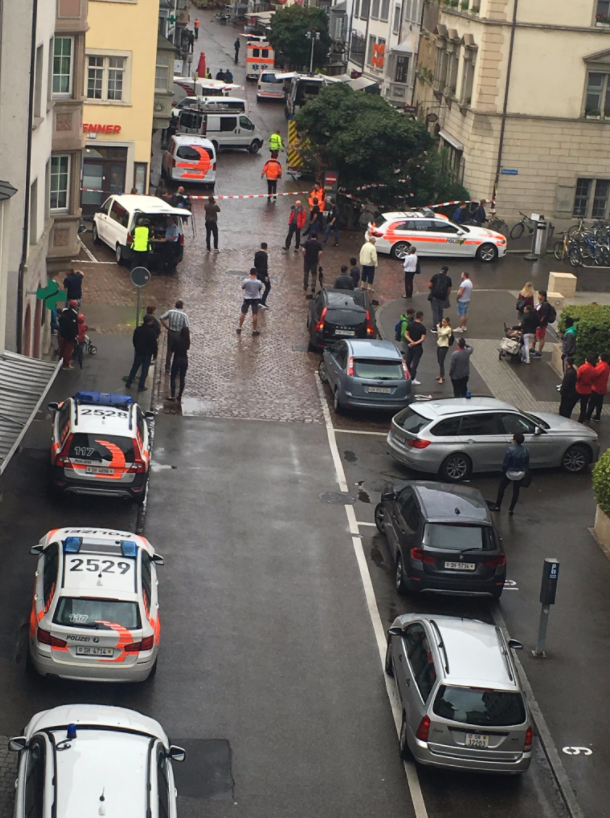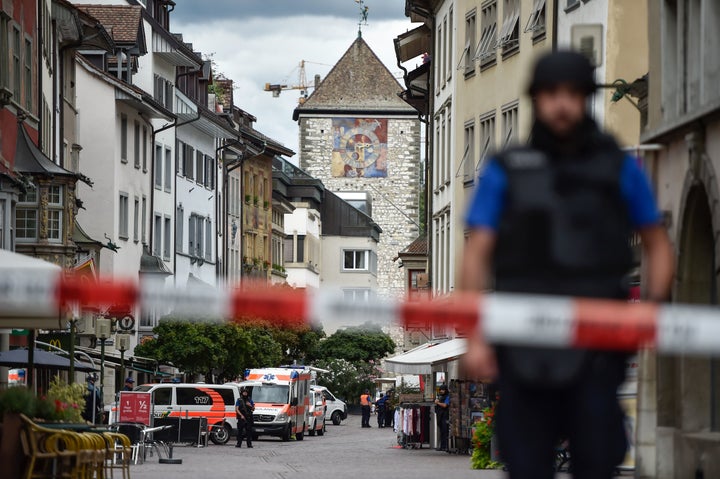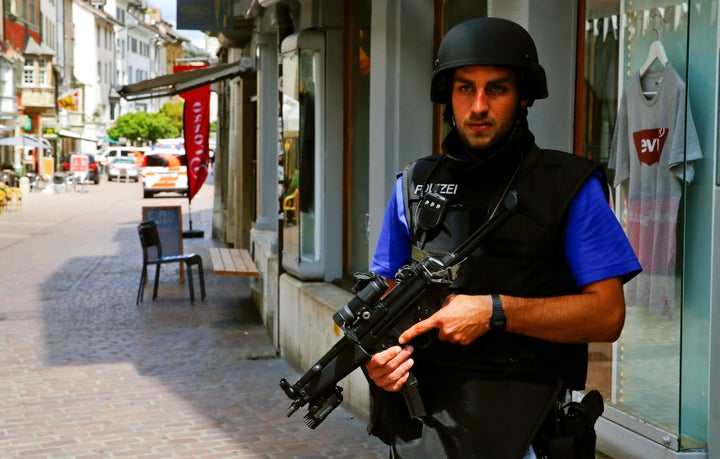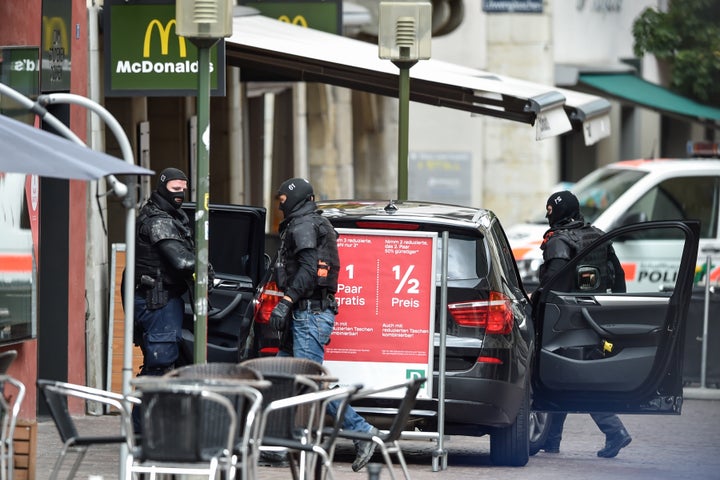 The injured were rushed to hospital.
During their hunt, police issued an old picture of Wrousis, but stressed he is now bald. He is believed to have been driving a Volkswagen Caddy while on the run.
They said he had an unkempt appearance and was 6′3″ tall.
They said he has often lived in forests and warned people to phone police if they see him and avoid him.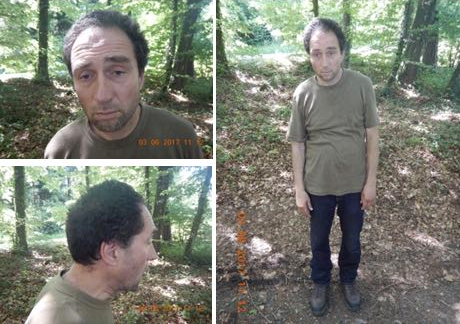 Police, who sealed off the old town area in Schaffhausen after the attack, ruled out terrorism.
They were called at 10.39am local time, they said.
Police and ambulances were on the scene and police helicopters were circling overhead.
Schaffenhausen, which is near the Rhine Falls, has a population of around 36,000.