Charlie Gard's parents have ended a legal fight over treatment for the terminally-ill baby.
The 11-month-old boy, who suffers from a rare genetic condition and has brain damage, had been the subject of an intense legal battle between his parents and medics over his treatment.
Chris Gard and Connie Yates had been fighting to take him to the US for experimental treatment. On Monday a lawyer representing the couple told the High Court that "time had run out" for the baby boy and that the couple had withdrawn their application to take him overseas.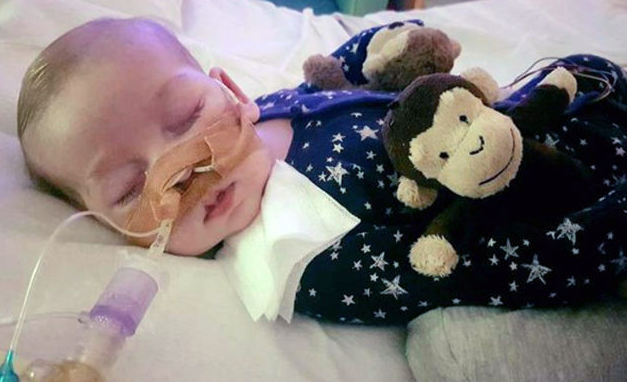 Yates told the court from the witness box: "We only wanted to give him a chance of life." She said without treatment, her son would not see his first birthday [on 4 August].
The couple wept outside court as Gard delivered a statement in which he described his son as an "absolute warrior". He said: "We are so sorry we could not save you, sleep tight our sweet boy, we love you."
He said had Charlie been given treatment sooner "he would have had the potential to be a normal, healthy boy." The couple's lawyer said the "window of opportunity has been lost" during the prolonged legal battle.
Gard added: "We are now going to spend our last precious moments with our son, we would ask our privacy is respected."
The couple's barrister Grant Armstrong said: "This case is now about time. Sadly time has run out. The parents' worst fears have been confirmed. it is now too late to help Charlie."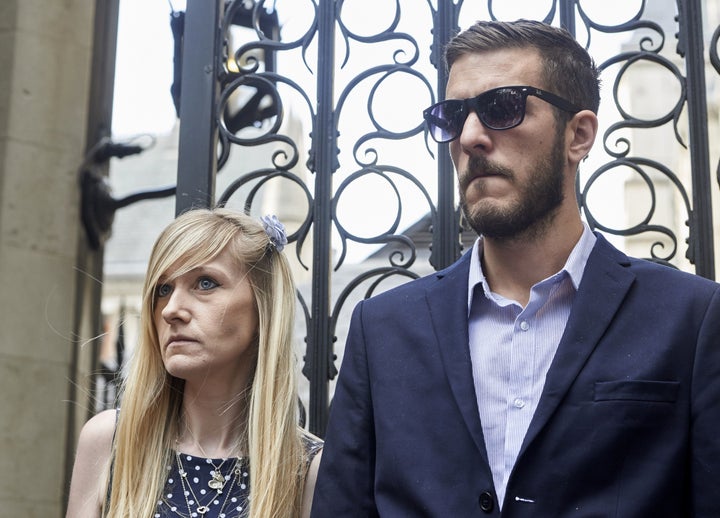 Great Ormond Street Hospital (GOSH) said "the agony, desolation and bravery" of their decision "command GOSH's utmost respect and humble all who work there."
Mr Justice Francis paid tribute to Charlie's parents, saying it was impossible to comprehend the agony they faced. "No parent could have done more for their child," he said.
On Friday a barrister representing GOSH doctors caring for the Charlie told Gard and Yates that a report on the latest scan made for "sad reading".
Last week the American specialist, Dr Michio Hirano, a professor of neurology at Columbia University Medical Centre in New York, travelled to London to examine Charlie for the first time and discuss the case with Great Ormond Street doctors.
Doctors at Great Ormond Street say the therapy is experimental and will not help. They say life-support treatment should stop.
Charlie's parents, who are in their 30s and come from Bedfont, west London, have already lost battles in the High Court, Court of Appeal and Supreme Court in London.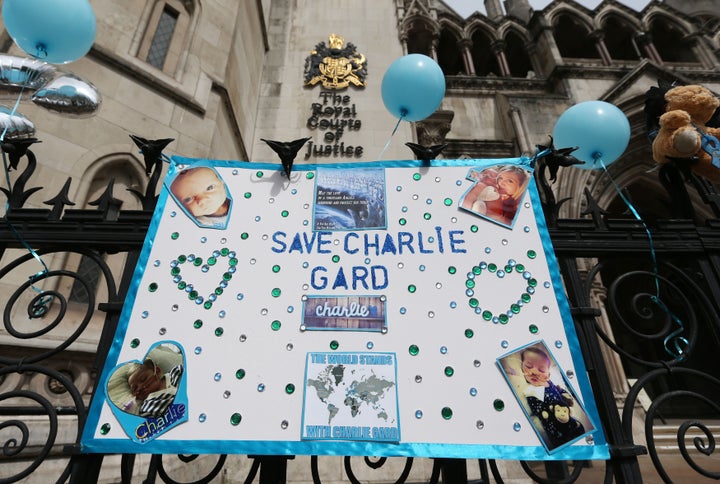 They have also failed to persuade European Court of Human Rights judges to intervene.
Staff at Great Ormond Street Hospital have received a deluge of abuse and even death threats over the case.
Following the news, blogger Matthew Scott tweeted: "To those who blame lawyers stringing out cases for self-enrichment: ALL of parents' lawyers acted for free, ALL of the time. #CharlieGard."
Nigel Farage described the news as "desperately sad", adding: "Too much time was lost. He should have been able to have treatment in the US many months ago."