A woman asked others for their advice on maintaining her lady garden while pregnant, and she sent mums into hysterics.
Mumsnet user noodleaddict said she found it "bloody awkward" to reach around her belly to trim or shave, even with the use of a mirror.
"I'm thinking waxing but don't you need to trim beforehand?" she wrote on Tuesday 18 July 2017.
A mum who found the requests and replies hilarious commented: "I am loving this thread - just had a conversation earlier today about the full-on 70s bush I am currently sporting.
"My plan is to leave it all wild and free until last minute when I'll recruit my ever-so-lucky husband to help give it a good trim. Then I'll go for a wax!"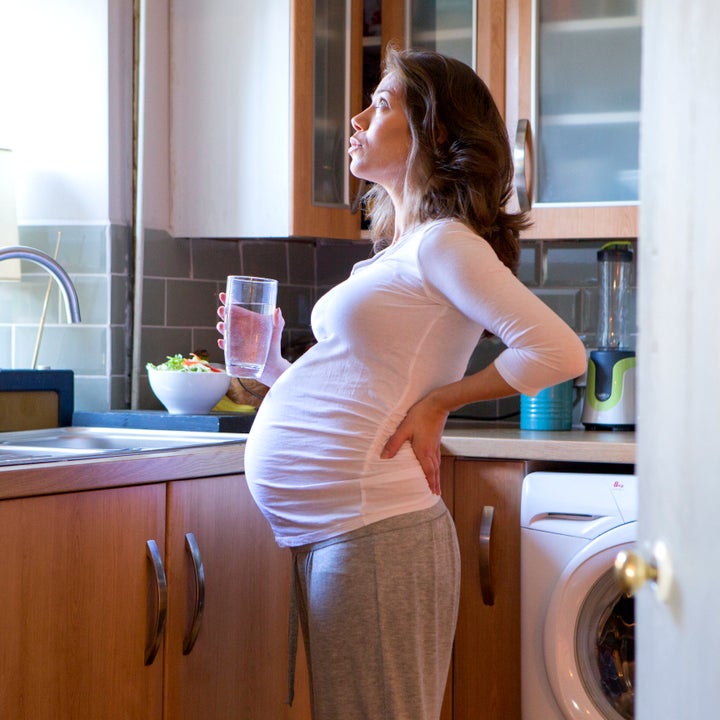 Others agreed they would "let it grow", with one mum commenting: "If I'm going away when pregnant, my husband will trim but otherwise I let it be."
And another commented: "Hahaha, seriously, I haven't seen it for months. Legs are not going to move into any kind of position to be of use.
"I prefer to pretend if I can't see it no one else can either. Hats off to you if you have the energy and inclination to do anything about it though."
And a mum also wrote: "I can't lie, I let the bush develop from about five months in. Out of sight out of mind haha."
Others said they choose to shave by getting someone else to help out, doing it themselves or going to a beauty therapist.
"I just shaved blind, I had to," one mum wrote. "I live in the tropics and spent the entire second half of my pregnancy in the sea or our pool and in a bikini.
"Thankfully I've been maintaining a total blank down there for ages, so just kept haphazardly swishing the razor back and forth in the hope it was keeping everything in check."
Another wrote: "I had one wax during pregnancy so far (38 weeks) as I can't see what I'm doing or reach that well now. Shaved as normal before that, but be warned, regrowth is a lot more painful when pregnant, something I didn't fully appreciate."
And another mum advised: "I've used hair removal cream. I'd advise against it nearer to the end though - for the first time ever, later that day I went for a wee and it stung like nothing ever before."
Ouch.