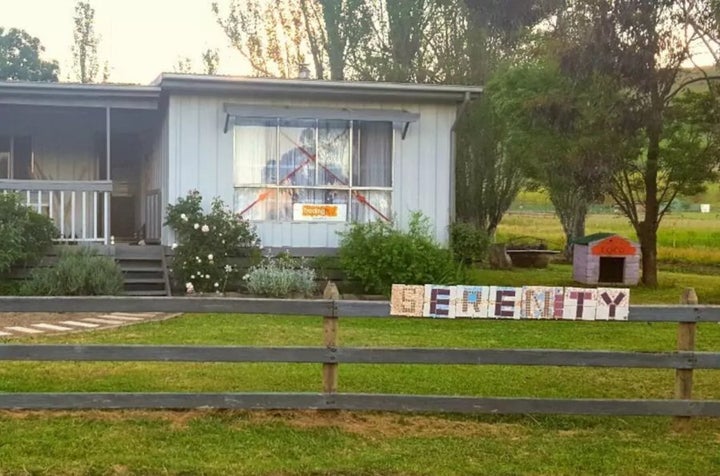 No, you're not dreamin', the iconic Bonnie Doon house from 'The Castle' could actually be your next holiday destination.
The getaway home featured in the classic Aussie film has been listed on Airbnb, promising so much serenity you might even have to rent the pool room.
The 1997 film celebrated its 20-year anniversary in April, and has become a cult classic over the years. Starring Michael Caton, Stephen Curry, Anne Tenney, Tiriel Mora, Sophie Lee and Eric Bana, the film has become synonymous with serenity, with its hugely quotable 'Castle'-isms becoming ingrained in the nation's hearts and minds.
The home's listing describes it as a perfect gift, and is jam packed with references to the movie.
"THE CASTLE has a BBQ on the front verandah set with table and chairs for casual dining, take in THE SERENITY or just SMELL THE TWO STROKE."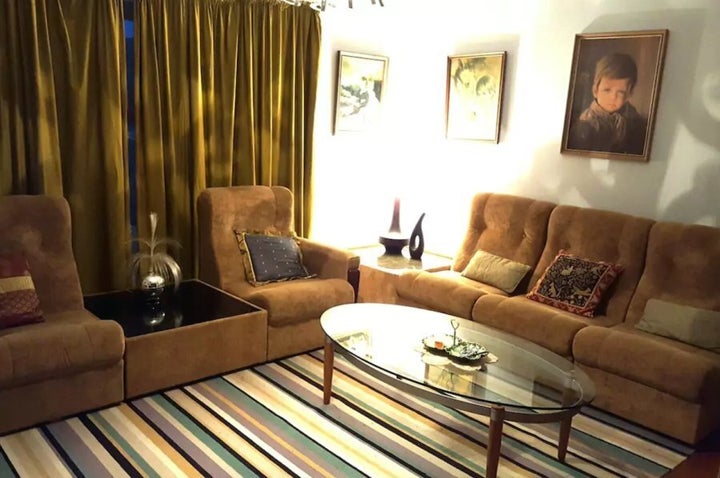 On an image of the lounge room, the listing offers the tantalising opportunity to "sit and watch the collection dvd's, of Hey Hey It's Saturday just like Darrel Karrigan did".
The three-bedroom home sleeps up to six guests in the house with extra space in the "pool room" for two more, and is decorated in a retro style, including memorabilia and little nods to the fictional Kerrigan family, like Trace's Diploma of Hairdressing.
There's also a lake nearby, so you can use your 10 percent brains and 95 percent muscle to go for a fish, and come home to relax, or dig a hole (and another hole... it's filling with water).
How could you turn up a chance to stay in a slice of Aussie movie history? It's the vibe of the thing.
ALSO ON HUFFPOST AUSTRALIA