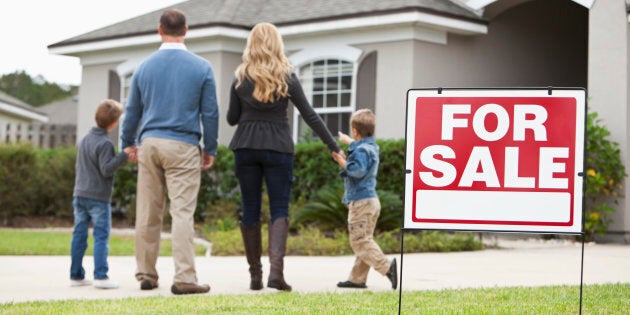 First homebuyers, police, firefighters, medical staff and teachers are planned to be the big winners out of a NSW government-backed plan to offer cheaper housing to those who need it.
The Housing Supply Association, launched on Wednesday in Sydney, aims to source and secure low-cost housing in new developments across NSW, then offer it to first homebuyers and "key workers" at what organisers claim may be up to 30 percent below market value.
"This is the only holistic, industry-driven solution to deliver real outcomes for first homebuyers and key workers, such as the police, ambos and fire services who look after our communities," said HSA vice president Aras Labutis.
"The HSA's purpose is to increase affordable housing supply as part of an industry-wide response to a problem that now desperately needs action, not words."
The association explained in a statement how its process would work:
Affordable properties will be made available for purchase and rental through the HSA, with caveats placed on sales to first homebuyers to ensure they are not on-sold for profit. Criteria and allocations for rental property applicants will be determined by a sub-committee comprising representatives of key worker associationsHousing Supply Association
The HSA's website outlines that its service is specifically targeted at people with "moderate incomes", including first homebuyers, "essential service workers" including emergency workers, teaches and nurses, people with a disability, and returned service personnel.
The association promised to "work with government and industry to secure property exclusively for those who need it most" and promised that "many properties" would be available "at potentially 20–30 percent below market value."
Labutis claimed the organisation had already convinced a "major property provider" to set aside 20 percent of a new development for affordable housing.
"We have consulted those groups facing hardship, and the current housing situation disadvantages many of the most valued members of our community. We need to increase supply of housing, and we need to look after those who need it most," he said.
"We have tested our approach with government and the key worker associations and they like the process."
NSW Minister for Planning and Housing, Anthony Roberts, launched the initiative.
"The NSW Government is committed to working with businesses, organisations and local communities to address housing affordability and those who are most disadvantaged in buying their first home, or renting where they live," Mr Roberts said.
"I commend the formation of the not-for-profit Housing Supply Association to assist in tackling these challenges and look forward to working hand-in-hand with all participants to break down the barriers for future generations of new home owners and renters and helping key workers to live where they work."
ALSO ON HUFFPOST AUSTRALIA