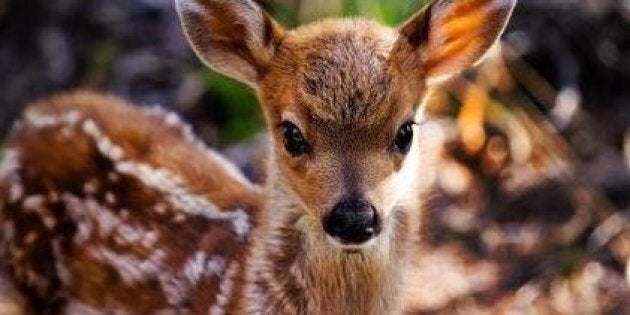 When Trooper was just a few days old, he lost his leg as he was laying in the grass; run over by a sickle mower in Knox County, Ohio.
Luckily for Trooper, he was found by local couple, Carol Deyo and Andy Black, who cared for him. But thanks to an Ohio law, his rescuers were told Trooper should be killed - simply because he was orphaned.
The Ohio Department of Natural Resources let Deyo and Black know they could appear at any time and shoot and kill Trooper. But thanks to a social media campaign and a petition signed by tens of thousands of people, the DNR had a change of heart and agreed to let Trooper live. (Sadly Deyo has since died).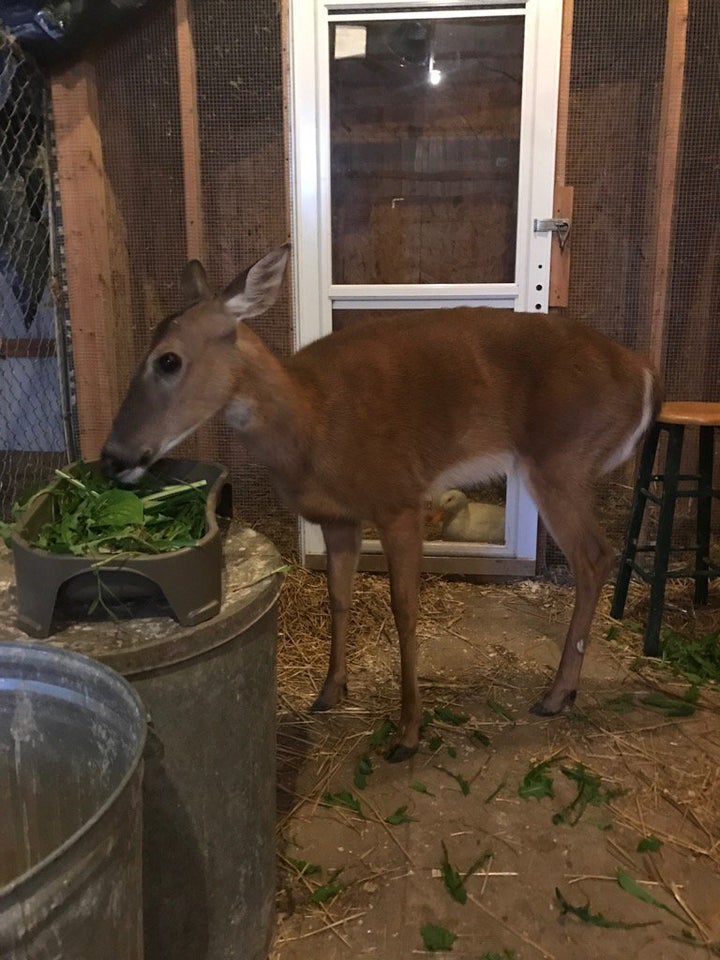 Now a young model, Blue LoLan, has put her career on hold to shoot a documentary about Trooper and highlight the law that requires wildlife to be killed if they are found to be orphaned.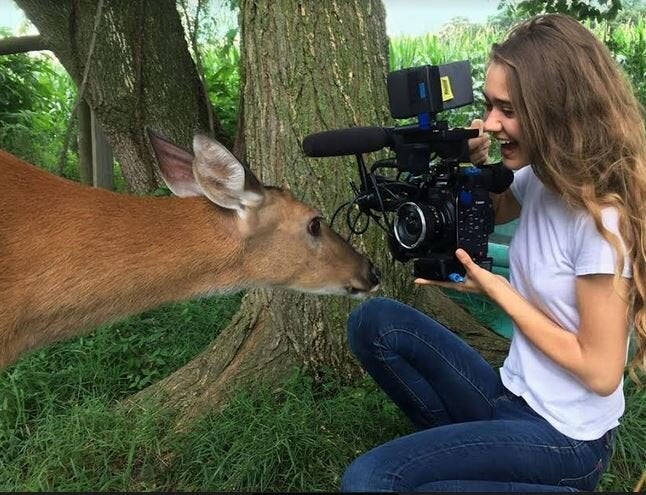 LoLan told HuffPost Australia her driving force is Trooper's 'tender spirit.' She hopes her documentary 'Deerly Beloved: The Saving Trooper Story' will help people realise that 'the authorities' are not always doing the right thing.
Her leading question is: Who could kill a baby deer? LoLan said the documentary will show that the answers are surprising.
"I hope to shed light on some unjust laws and actions of the very people you would assume are protecting wildlife, but are exploiting them. We are exposing some truths that could possibly make it easier for rescue restrictions to change. The documentary will be an eye-opener for many people," LoLan said.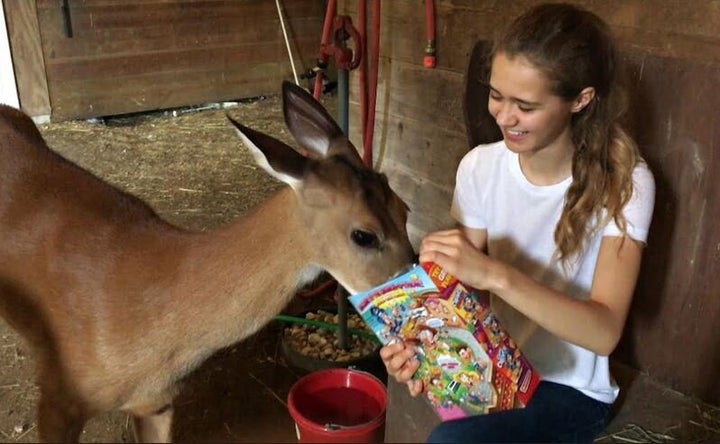 "I've been following Trooper's story from the very beginning when officials had planned to kill him and I've been itching to make this film for some time."
Deerly Beloved: The Saving Trooper Story aims to tell Trooper's story, as well as the tale of his rescuers; in a bid to see what she describes as 'outdated and heartless' laws changed.
LoLan also wants to show people what wonderful creatures deers are; that they're intelligent and lovable.
"Anyone who meets Trooper falls in love with him. He's even changed the minds of some deer hunters we've met. He has a unique and silly personality; when I was filming, he was really interested in the mic connected to the camera and kept trying to nibble on it!," LoLan said.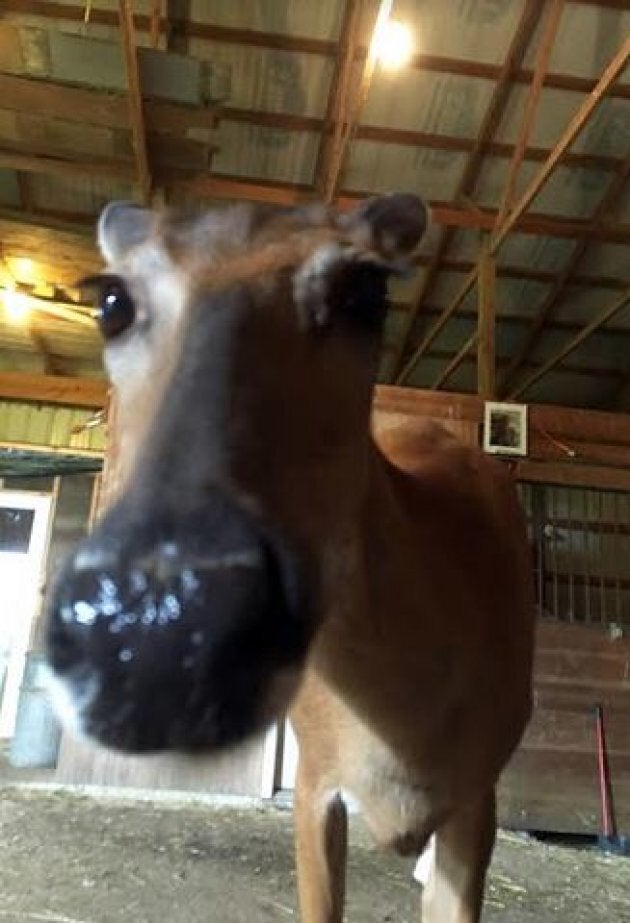 "He's also gone through quite an ordeal in the first few days of his life. I mean, he lost a leg! It's been a rough ride to keep him here. I'm really passionate about sharing Trooper's story and making an impact."
ALSO ON HUFFPOST AUSTRALIA