WASHINGTON ― Jared Kushner, President Donald Trump's son-in-law and senior adviser, on Monday defended his meetings with Russian officials as "proper" and "a normal course of events of a very unique campaign," claiming that he had been "fully transparent."
Kushner made a brief statement to reporters following a closed-door interview with staff members of the Senate Intelligence Committee. The committee is conducting one of several investigations into whether Trump's campaign colluded with Russia in last year's election.
Prior to his interview, in which he was not under oath, Kushner released a similar written statement asserting that neither he nor anyone involved with Trump's campaign colluded.
"I did not collude, nor know of anyone else in the campaign who colluded, with any foreign government," he said, adding that he "had no improper contacts."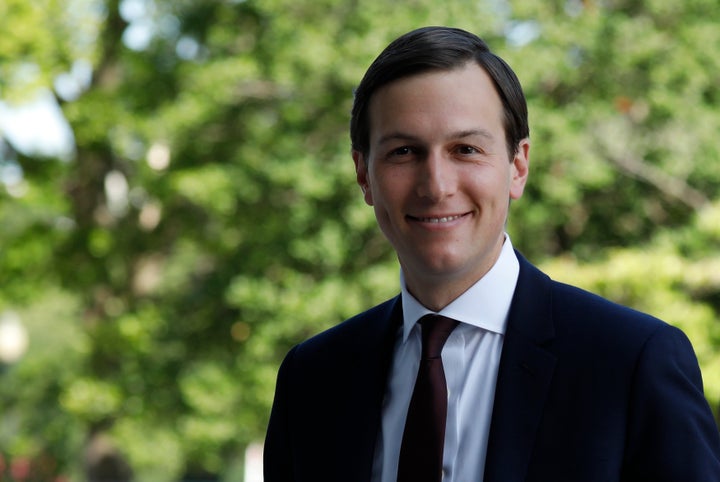 As the Trump administration prepared to take office, Kushner omitted numerous foreign contacts from his SF-86 form, used to gain a government security clearance. As a senior White House official, Kushner has the highest clearance level, the "top-secret" designation.
Kushner and his lawyer have repeatedly claimed the omissions were simply an error. Knowingly concealing such information is a federal crime.
Among the omitted meetings were two sit-downs with Russian officials during the presidential transition period ― one with the then-Russian ambassador to the U.S., Sergey Kislyak, and another with the head of a Russian state-owned bank. Kushner also attended Donald Trump Jr.'s June 2016 meeting with a Russian lawyer that occurred after the president's eldest son was promised information to "incriminate" Democratic opponent Hillary Clinton.
Kushner will face another round of questions Tuesday in a private session with the House Intelligence Committee.
Several Democrats on the Senate panel called on Kushner to testify publicly.
"I think the public has a right to know the facts as we know them," Sen. Joe Manchin (D-W.Va.) told MSNBC's Andrea Mitchell, saying that Kushner's testimony should be "as transparent as possible." Monday's session with staffers, he said, was an "initial" meeting.
Sen. Ron Wyden (D-Ore.) urged the committee to order public testimony.
"It is imperative that the public hear Jared Kushner testify in an open session of the Senate Intelligence Committee, under oath, and support his claims with full transparency in the form of emails, documents and financial records," he said in a statement.
Wyden added that Kushner's written statement "raises far more questions than it answers," given his previous omissions.