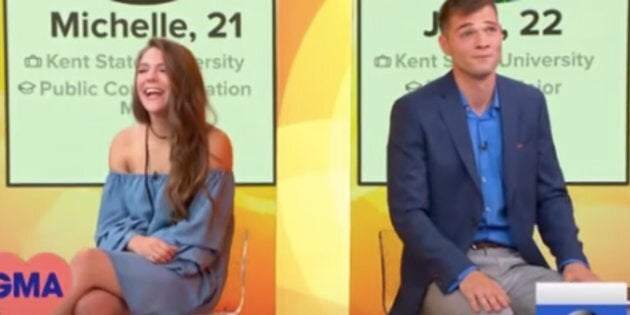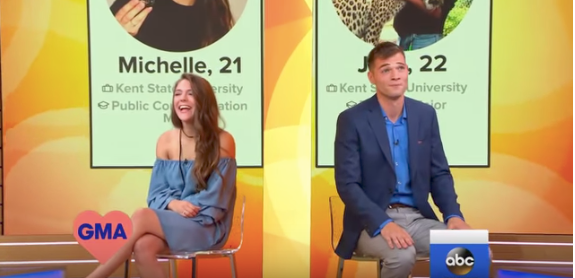 After three years of Tinder messaging and a viral Twitter exchange, one of the Internet's funniest Tinder matches finally met in real life on Tuesday.
Michelle Arendas and Josh Avsec are two Kent State University students who matched on Tinder in 2014. They found Internet fame in early July after Avsec tweeted out his Twitter conversation with Arendas.
From 2014 onward, the two messaged each other funny excuses about why they still hadn't met up in real life:
As the tweet went viral ― with over 104,000 likes and 33,000 retweets at the time of publication ―Tinder stepped in to assist the couple and offered to send them anywhere on their first date. The pair picked Maui.
But before they left for their date, "Good Morning America" brought the two on the show to FINALLY meet each other. After a little awkwardness and the shock of meeting someone in front of a live studio audience and millions of viewers at home, the two embraced, giggled and blushed together. It was just as adorable as you'd expect:
In the segment, Avsec mentioned that his sister found her fiancé on Tinder ― so no pressure, guys.