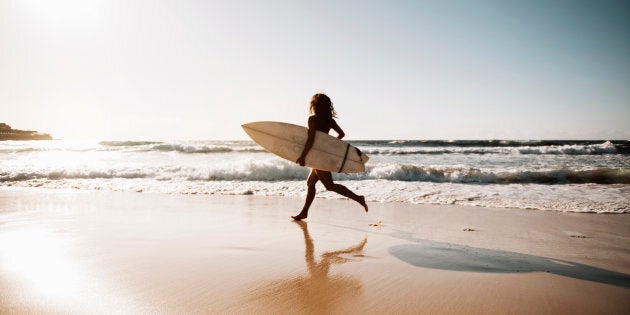 OK winter, you're really not trying very hard at all now, are you? South-east Australia is in for a scorching weekend by seasonal standards. Among other things:
Sydney is forecast to hit 26 on Sunday. That's the same temperature as the average January maximum -- and January is Sydney's hottest month.
One more time for emphasis. Sydney is set to be as hot on a coming midwinter Sunday as the city gets on an average summer day in the middle of a blazing summer.
Sydney's record high temp for July? It's 25.9, so if all goes according to plan, our most populous city will have its hottest ever July day.
Other centres are forecast to hit record highs for July -- especially in western NSW where temps will reach the high 20s, and southern Qld, where temps of as high as 30 are forecast in towns where the average July maximum is just 20.
It's even forecast to get to 28 in Victoria -- Mildura to be precise, where the highest previous July temp was 26.8.
In addition to unseasonably warm temps, there will be strong winds reaching up to 90 km/h in some areas.
Put winds and heat together -- and throw in a landscape that has experienced well below average winter rainfall -- and you've got yourself the potential for bushfires in July.
As Weatherzone rather dramatically paints the situation:
"Unseasonable and potentially record-breaking July heat will elevate fire danger ratings across parts of southeastern Australia this weekend.

An unusually hot and dry airmass for mid-winter will sweep over parts of South Australia, Victoria, NSW, the ACT and southern Queensland on Saturday and Sunday, ahead of an approaching front.

The warm air will be accompanied by strong northwesterly winds, followed by a blustery westerly change as the front sweeps through.

The combination of air this hot and dry accompanied by wind gusts potentially reaching 70-90km/h is rare during winter. This disconcerting mix of weather elements would be fitting during spring and it is likely to elevate fire danger ratings across multiple states during the weekend."
But why is this "disconcerting mix of weather elements" happening? Take a look at the weekend charts.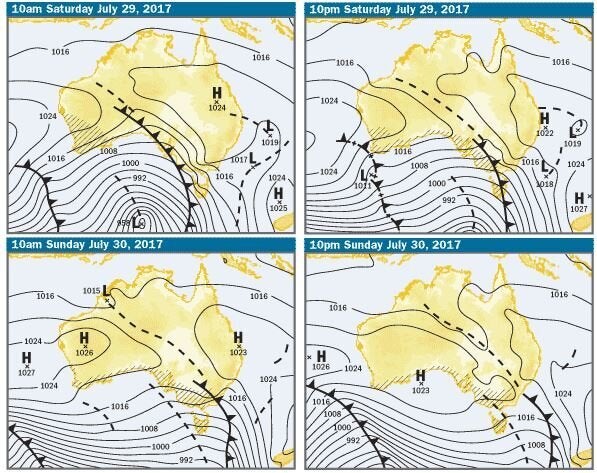 See the Saturday 10am map (top left)? Air moves anti-clockwise around a high pressure system (the big H thing). So as you can see, lovely warm air from north-western WA is streaming towards the south-east.
It's a similar tale on the 10pm Saturday chart, although a cold front bringing Southern Ocean air should by then have reached Adelaide (it's the black line with shark fins).
By Sunday morning, the front should have passed through Melbourne, which is why the maximum will be just 15. But it won't reach Sydney, which should still be warm all day on Sunday. Good luck getting a parking spot near the beach.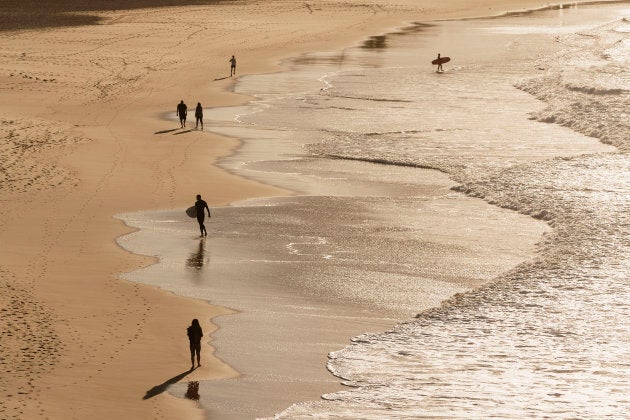 As for the snow-lovers, Saturday should be a bit of a shocker with r*** across the mainland ski resorts (snow types don't use that particular four letter word), hopefully turning to good snowfalls on Sunday as the front moves through. So with luck Thredbo will look like this to add a little cheer on a sombre Sunday, which is the 20th anniversary of the 1997 landslide.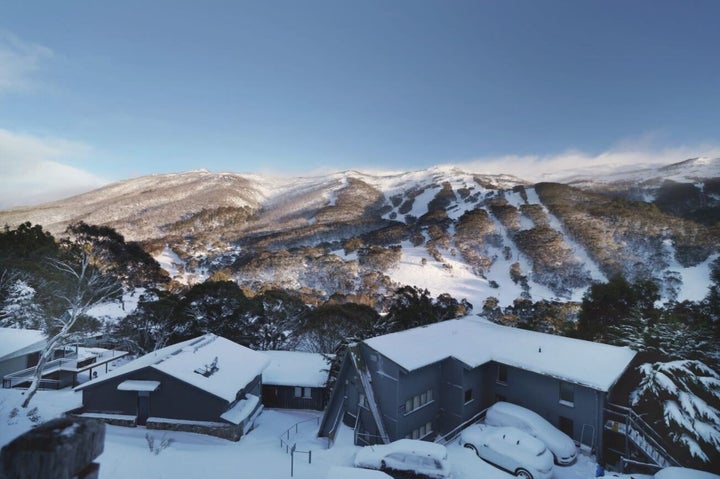 So is this weird weather a climate change thing?
Southern Australia has always experienced warm midwinter spells, and you can never take one weather event as firm evidence of a wider trend.
However, it's worth noting that the recent report Climate Change in Australia spoke about warmer winters and less frequent rainfall in southern Australia. In layman's terms, the cold fronts we just spoke of are slipping further south due to changing atmospheric circulation,
That means warmer, drier weather of the type we're set to see this weekend is expected more frequently into the future.
ALSO ON HUFFPOST AUSTRALIA