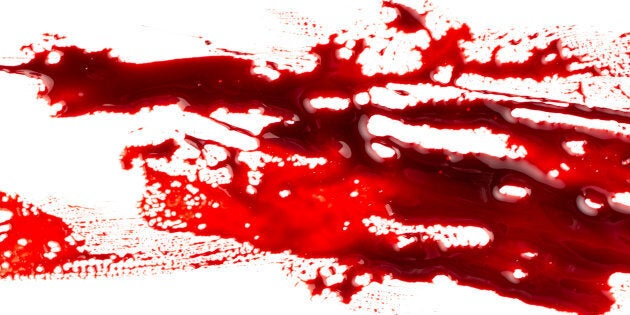 Blood -- it's what's running through your veins at this very moment, circulating through your body and keeping you alive, but just the sight of it is enough to make some of us faint.
Luckily for those of you who find it repulsive, an upcoming exhibition at the Science Gallery Melbourne is giving visitors the opportunity to come face-to-face with the substance as well as feel, smell and even taste it.
It's science meets art at the 'Blood: Repel and Attract' exhibition, inspired by the polarising nature of blood, a "powerful cultural symbol of positive and negative associations".
The exhibition's creative director, Dr Ryan Jefferies, told HuffPost Australia that after months of planning he was excited for visitors to get up close to the artworks.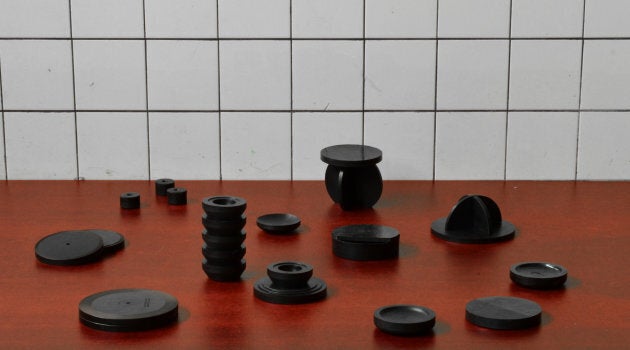 "There is growing and growing interest and I think it is tapping into that dichotomy of positive/negative, with blood as well, people do feel repulsed but they're strangely attracted as well," he said.
Among the 22 works included in the exhibition is Basse Stittgen's 'Blood Objects', which challenges the social stigmas attached to people living with diseases such as HIV and hepatitis by creating fully functional and sterile plastic objects with their blood.
While the works of Stittgen that the gallery currently has are only made from the blood of pigs, Jefferies said that there were currently three donors "who will be donating blood to form three plastic objects."
"In terms of timing, it will be revealed during the season," he said.
"It's such a strong piece and it really then allows people to explore that stigma that still exists for people living with infectious diseases."
Professor Sharon Lewin, the director of the Peter Doherty Institute for Infection and Immunity, helped to select some of the works for the 'part exhibition, part experiment' and hopes Stittgen's work, among others on display, will dispel common misconceptions about the liquid.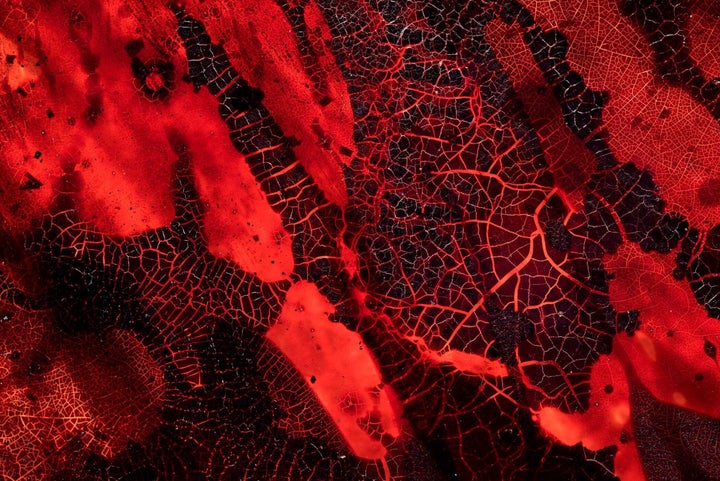 "I think if you asked people in the community whether they are at risk of catching HIV from sharing a cup they would say they are, and many others will feel slightly uncomfortable at the prospect. But there is no risk at all," she said.
"To lose that emotional reaction you have to understand and trust the evidence.
"That is why science literacy is so important in understanding how it is we come to conclusions on what is safe or unsafe, and then trust the science. But I think in science we still have a long way to go in better communicating these messages."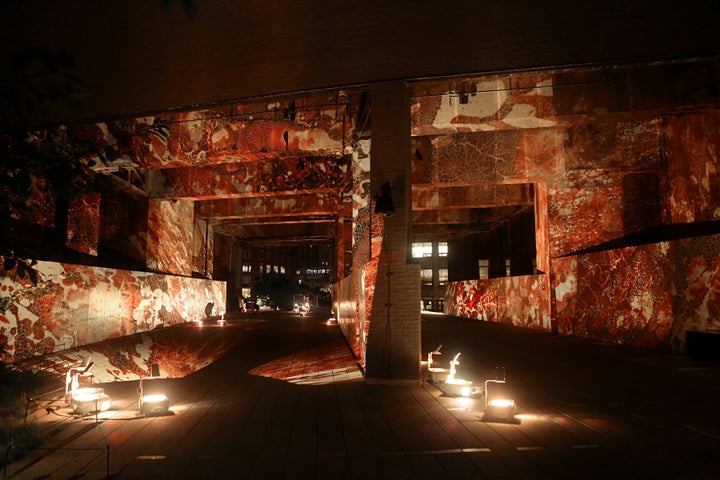 Other works on display at the exhibition include 'Haem' by Norwegian artist Cecilia Jonsson, an installation piece that includes a compass needle -- which was made with iron extracted from 69 donated placentas -- that appears to float in a slowly rotating glass bowl.
'Blood: Repel and Attract' will be at the Science Gallery Melbourne from 2 August - 23 September.