WASHINGTON ― Six days. That's how much time passed after a Somali-American cop in Minneapolis fatally shot a white Australian woman named Justine Damond until Police Chief Janee Harteau resigned Friday. That's a strikingly fast change in leadership compared with high-profile officer-involved deaths of black Americans.
In Chicago, the mayor fired the police superintendent more than a year after Laquan McDonald was shot and killed by a police officer. In Ferguson, Missouri, the police chief resigned about seven months after Michael Brown was killed. And in Baltimore, it took almost three months after the death of Freddie Gray for the police commissioner to lose his job.
For police chiefs — who are usually appointed, though some places elect them — staying on top is a constant political struggle. Top cops need support from three constituencies with different, and often competing, interests: the community, the police union and the mayor or city manager, said Phillip Atiba Goff, president of the Center for Policing Equity, a nonprofit that focuses on social justice and law enforcement.
"You've got to have two of the three legs of the stool, and the rest is a balancing act," Goff said. "So if you've got the union, you've got the mayor, you're good. If you've got the mayor, you've got the people, you're good. You've got the union and the people, you're good. You almost never have all three on your side at the same time."
Police violence can undermine all three legs of a police chief's support. It can enrage the community, make the mayor politically vulnerable and ― if the police chief doesn't stand behind the cop ― infuriate the union, too.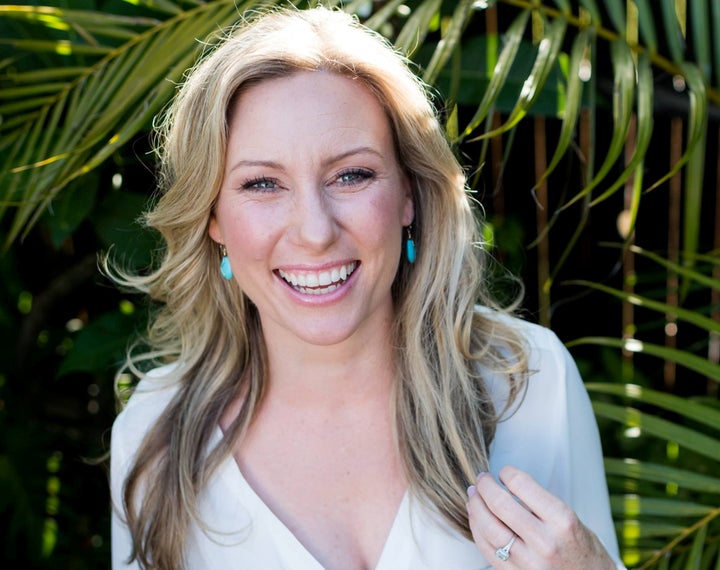 Harteau, the former Minneapolis police chief, didn't have the support of the city's police union, which celebrated her exit last week. The July 15 shooting put the other two legs of the stool at risk, too: It further strained public confidence in Harteau's leadership and jeopardized her standing with Betsy Hodges, the mayor.
Hodges "learned lessons" after the death of Jamar Clark, a black man who was fatally shot by Minneapolis police in 2015, and the protests over his death, she told activist Deray McKesson on his podcast "Pod Save the People" released Tuesday. "It's not based on one incident; it's based on the sum total of a whole bunch of things over time," Hodges said of Harteau's resignation. "Folks in the community were having questions about her leadership that had been percolating and growing over time."
Activists doubt that the death of yet another black person would have had the same swift result as the death of a white woman.
In Minneapolis, "the system is moving very quickly to protect those it was created to serve," because "not just black people are dying," argued Kwame Rose, an activist who took part in the Baltimore Uprising, the 2015 protests following the death of Freddie Gray after a police van ride.
The Damond shooting "reinforces why we have to say 'Black lives matter' in the first place," said Mike Lowe, an activist in San Antonio. "The swiftness [of Harteau's resignation] exposes that 'All lives matter' really, in fact, means 'white lives.' The chief stepping down simultaneously debunks the 'Blue lives matter' narrative, as support for a black cop is almost little to none.
"When was the last time we saw a mayor request a chief of police to step down because of an officer-involved shooting?" Lowe said. "Anytime I say 'Black lives matter,' it's an indictment to city leaders, judicial systems and media who blatantly fail to humanize our lives when we are killed at the hands of police, like Justine."
Goff knows how it looks. "The first time time we've got a high-profile white woman who is shot and killed, the chief is gone moments later." But the situation in Minneapolis is "more complicated than that," Goff argued.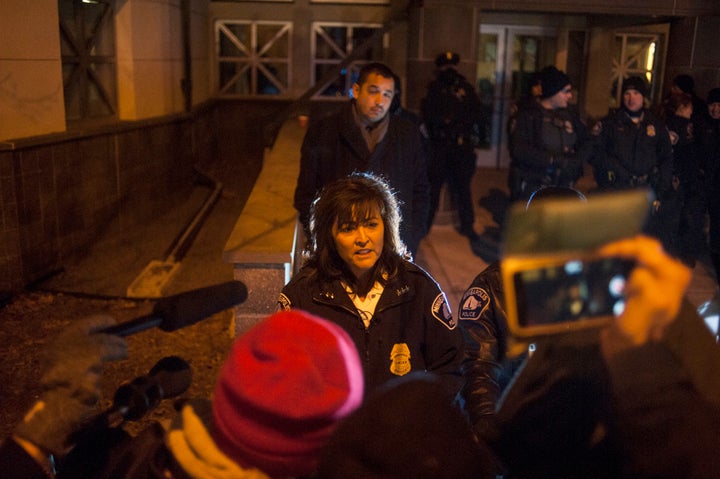 Vanita Gupta, the former chief of the Justice Department's Civil Rights Division under President Barack Obama, agrees. Damond's shooting "didn't happen in a vacuum," Gupta, who now heads the Leadership Conference on Civil and Human Rights, an umbrella group of civil rights organizations, told HuffPost. "There are some folks who believe that because of the race of the victim that there might have been a swifter response. I just think it's hard to disentangle" from other controversies facing the Minneapolis police, she said.
These days, "public expectations are significantly higher," said Chuck Wexler, executive director of the Police Executive Research Forum. Wexler knows Harteau and the Minneapolis Police Department well, having worked on several reform-related projects in the region. "You can't fire a police department. What you can do, and what mayors have wound up doing, is what is politically expedient, and that is getting rid of your chief."
Right now, the tenure of a police chief often lasts only a few years, but it can be hard to do substantial reforms over a short period of time, police experts say.
"Mayors can feel a lot of pressure to be seen as taking action in response to particular critical incidents," Gupta said. Speaking generally, she added, "it's a faster move to fire a chief than it is to get deeply engaged in systemic reform."
In other cities, there have been a number of problems prior to a resignation, but there appears to be a clear tie between resignations and a city facing national backlash.
Chicago Mayor Rahm Emanuel announced the dismissal of Police Superintendent Garry McCarthy in December 2015, about a week after video footage of an October 2014 shooting was publicized, and the officer was charged with murder. Emanuel said that McCarthy had become "a distraction," an oft-cited reason for bringing on new leadership.
In Ferguson, Police Chief Thomas Jackson resigned in March 2015 only after a blistering Justice Department investigation into emails that revealed Jackson bragging about the amount of money he was able to raise for the city through tickets and the city's municipal court, a common practice in St. Louis County municipalities that fueled much of the anger after Michael Brown's death in August 2014.
Whether a chief keeps his or her job after a high-profile police incident often depends on "what the chief's relationship with the community is," said Jonathan Smith, a former Justice Department Civil Rights Division official. "When the chief stands in front of the community and says, 'We're looking into this and this shouldn't have happened,' does the community trust them?"
Harteau, who had served for five years, wasn't seen as an old-school cop set in her ways but as a law enforcement leader with a serious interest in reforms including implicit bias and use-of-force training. She was the first female chief in Minneapolis, the first Native American police chief in the city and one of few openly gay police chiefs in the country. "I would put her in the category of a police chief who was embracing change, making change," says Wexler.
"Do I think that Minneapolis could've been doing more faster? I think that about almost every city in the United States," Goff said. "Was she aligned with folks who were making serious progress and who were willing to take risks to do it? She absolutely was."
But "there's a way in which police chiefs can become scapegoats for larger systemic problems," Gupta said. "And the focus on the police chief and whether the police chief stays in the job or not is almost a secondary question to whether there are significant reform efforts underway."
Julia Craven contributed reporting.