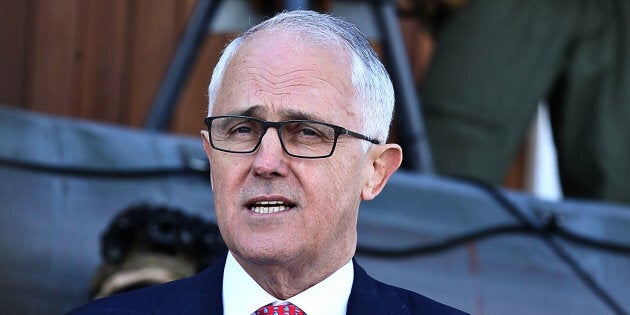 CANBERRA -- Prime Minister Malcolm Turnbull is reassuring Australians in the wake of arrests over an alleged "sophisticated" terror plot with an alleged "Islamist, extremist motivation" to bring down a passenger jet.
Four men arrested over the weekend have not been charged, but the Australian Federal Police (AFP) were granted an additional period of detention by a magistrate on Sunday so the men can be held for up to seven days without charge. Under the Crimes Act, the detention will be reviewed every 12 hours.
The counter terrorism raids were launched late on Saturday across Sydney by the AFP, NSW Police and the domestic spy agency ASIO.
Extra security measures now being deployed at Australian airports, described by the Prime Minister as "very robust" and he is thanking the travellers for their patience.
While there are conflicting reports of the alleged plans to attack the passengers and plane, Justice Minister Michael Keenan on Monday said it was "quite a sophisticated plot" with a "horrendous objective".
"It was a plot to bring down an aircraft with the idea of smuggling a device on to it to enable them to do that," he said.
Turnbull has not detailed the method of the alleged planned attack, nor the sources of intelligence, overseas or otherwise, but the Prime Minister said he'd been advised the men were "advanced" so the agencies moved quickly.
"It was, as the federal police commissioner said yesterday, it will be alleged that this was an Islamist, extremist terrorist motivation," he told the ABC's AM program.
"Certainly the police will allege, they had the intent and they were developing the capability.
"It is a very fine example of the way in which intelligence was acted upon very, very swiftly by our agencies working together. The government working with our agencies swiftly to put measures in place and then to move to a quick investigation and operation as you saw I described with the two police commissioners and the Justice Minister yesterday morning."
Turnbull said Australians should be reassured by the way security and intelligence agencies acted over the weekend.
"This is now the 13th terrorist plot which has been disrupted by our agencies since 2014," the Prime Minster said.
"Australians can be assured that we have very fine intelligence services and we moved extremely quickly on this one. And as you can see with the right outcomes."
Opposition Leader Bill Shorten is thanking the agencies involved.
"Well, there are people who would do our country harm, I have no doubt about that," he told the ABC.
"What it tells me even more than that is that we owe a debt of gratitude to our security agencies and that debt of gratitude crosses the political divide, in fact, crosses all sections of Australian community. I think our security agencies are as good as any in the world."