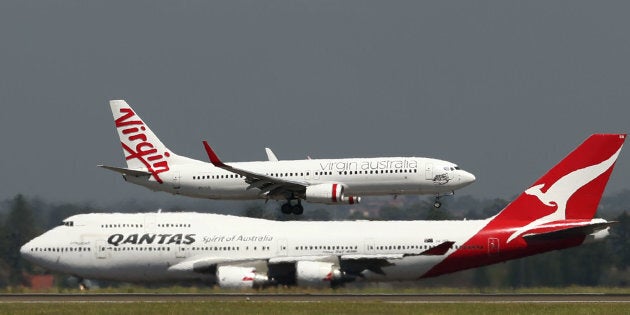 Four major Australian airline carriers have issued warnings to travellers looking to fly on domestic and international flights to leave more time before their scheduled departure, in light of new security measures introduced by the Federal government over the weekend.
Qantas, Virgin Airlines, Jetstar and TigerAir have all delivered travel alerts to customers due to the long queues seen at major airports around the country on Monday, saying travellers should arrive two hours before domestic flights, three hours before international flights and also limit any carry-on and checked baggage to reduce security screening time.
"The Australian Government has introduced additional aviation security measures at international and domestic terminals at Australia's major airports," the warnings said.
"Customers can expect to experience an increased level of security scrutiny at the airport so it may take a little longer than usual to get through the process.
"There are no changes to what can and cannot be carried on-board the aircraft."
While the duration of the extended wait times is yet to be known, it is believed travellers should expect longer waits in airports for as long as the Federal government maintains the beefed-up security measures.
Khaled Merhi, Abdul Merhi, Khaled Khayat and Mahmoud Khayat are being held in custody but are yet to be charged over a suspected bomb plot, as police continue to comb their Surry Hills residence for evidence.
Security was increased at Sydney Airport from Thursday, but on Sunday this was extended to all major airports nationwide. It includes an increased police presence and additional screening of both carry-on and check-in luggage.
The security measures caused crowds in some airports to congregate in baggage claim areas, as additional screening of checked-in luggage came into effect, and in Sydney lines snaked out of the domestic terminal and onto the pavement.