A pilot has landed a plane carrying 127 people in Turkey amid a massive storm.
The storm hit the aircraft flying from Istanbul to Northern Cyprus just 10 minutes after take-off. Akopov gained permission to land at Ataturk, despite the airport being closed to other flights.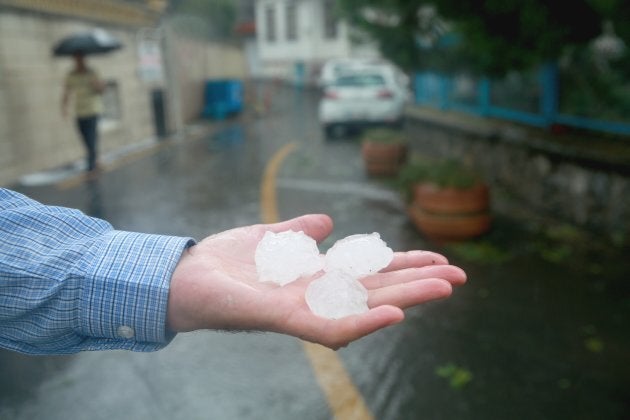 The hailstones caused severe damage to the plane's windscreeen, which meant Akopov managed the landing with heavily reduced vision. The aircraft's nose was also damaged in the storm.
In the aftermath of the event, Akopov, a Ukrainian national, was awarded the Ukrainian 'Order For Courage' by President Petro Poroshenko for his actions during the mid-air crisis.
The video shows the plane coming to a wobbly landing on the tarmac, and passengers can be heard inside the aircraft screaming and shouting.
The storm was so severe that 16 other flights were rerouted from Ataturk airport, while traffic in Istanbul came to halt amid flash flooding, where some vehicles, including buses, were submerged in the water.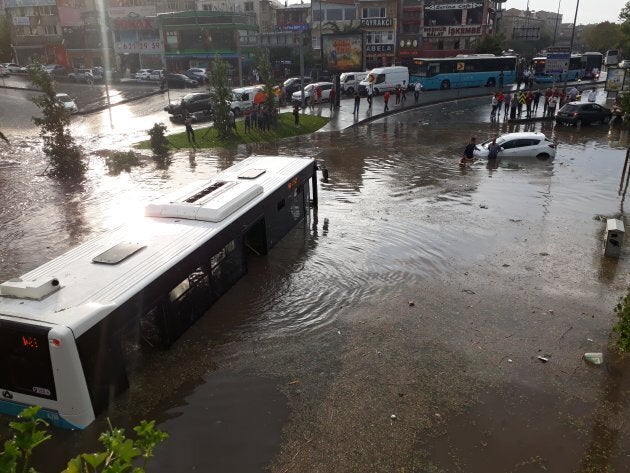 Reuters reports that at least two people were injured in the storm, when the wall of an old cemetery collapsed. Acrane near the southern entrance to the Bosphorous also fell and caused an explosion.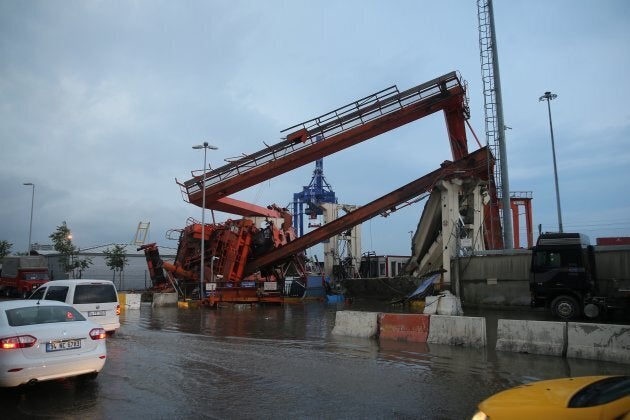 This was the second July storm to disrupt traffic in Istanbul. On July 18, a similar storm caused flash flooding that saw traffic, subway lines and other forms of public transport come to a standstill.