A report based on a nationwide survey of university campuses has recommended an independent review into residential colleges to address the high rates of sexual assault associated with them.
The Human Rights Commission's Change The Course report found that about one in every 100 students (1.6 percent) sexually assaulted on university grounds in 2015/2016, while 26 percent of percent of students were sexually harassed in a university setting in 2016.
When the commission removed travelling to or from university, 21 percent of students were sexually harassed.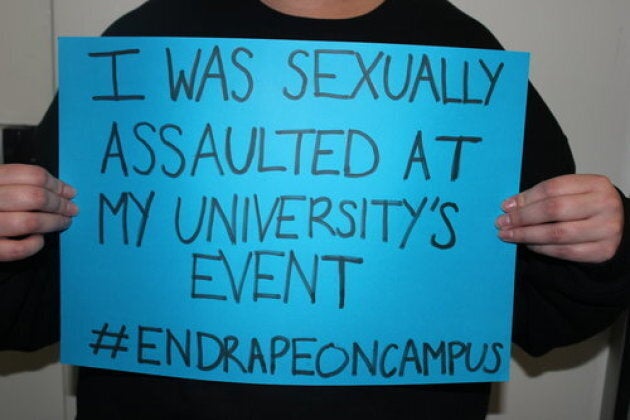 Overwhelmingly men were the perpetrators of both sexual assault and sexual harassment in the survey, which found 51 percent of all respondents had experienced sexual harassment on at least one occasion in 2016.
The report attracted 1849 submissions -- the largest number of submission received by the Commission in relation to a single work -- as well as the responses of 30,000 students.
"Today we have the first statistically significant, national data on the scale and nature of this problem at Australia's universities," sex discrimination commissioner Kate Jenkins said.
"It's confronting to learn that sexual harassment and sexual assault is a common feature of academic, social and residential life for students."
It found large number of students were sexually harassed or assaulted by a fellow student in 2015 or 2016.
A woman told us she was raped by a senior student leader who was running one of these (O-week) camps. She later heard he raped other female students at these camps and no action had been taken.
The report makes nine recommendations based on monitoring, evaluations and improving university responses to assault. It also recommends for residential colleges an independent expert panel lead a review "to identify measures to address the high prevalence rates of sexual assault and sexual harassment in this setting for their residents."
Chillingly, the report found 1.1 percent had witnessed someone being sexually assaulted in 2016, but only 37 percent took action.
"The severity of gendered violence has once again been confirmed to us. We have no choice but to meet this head on," said Sophie Johnson from the national union of students.
She said the fact so many survivors were in their first years of university exposed a power dynamic that could be combatted with education.
"Reading this report broke my heart," she said.
She also warned there were no victories in the numbers revealed on Tuesday.
"There is nothing to revel in in having a few less sexual assaults than the university next door," Johnson said.
IMPACT OF SEXUAL ASSAULT AND HARASSMENT

People described the aftermath of being sexually assaulted or sexually harassed, and the impact this has had on their lives, mental health, studies, career progression, social lives and relationships.

Students reported experiencing anxiety and mental illness, including PTSD and depression as a result of sexual assault and sexual harassment
Some reported anxiety about attending class or residential accomodation for fear they would run in to their attacker.
People reported being ostracised by friends or bullied after disclosing their experience.
ANU Vice Chancellor Brian Schmidt told the ABC the report provided an understanding of how sexual assault affects university students. Overall 1,477 ANU students took part in the survey, making it one of the largest contributors to the project.
"The results are shocking, we should all be shocked," he said.
"The level of sexual harassment and sexual assault is not acceptable in our universities, in our work places, in our city or anywhere in our society. And this shock must be met with action."
The report found 87 percent of students who were sexually assaulted did not make a formal complaint.
This is a really important issue for a lot of survivors. Survivors have been betrayed by an institution that is supposed to support them. A lot of them really hope that it will finally mean appropriate support services will finally be available on campus, that punishments will be delivered to their perpetrators and they will finally get justice.Imogen Grant, Women's officer, Sydney University
"Universities have known this report was coming for over a year, they've had a lot of time to respond to it," said Imogen Grant, Women's Officer at Sydney University.
"For a lot of universities responding to this issue is about dispelling public scrutiny.
"I hope the human rights commission puts its full weight behind this one."
Ahead of the report on Monday Universities Australia launched a 24-hour support line for university sexual assault survivors.
"We know the release of the survey is likely to see a greater number of students seeking counselling support," Universities Australia Chief Executive Belinda Robinson said in a statement.
"We expect the results will be challenging for everyone. But particularly so for students, victims and survivors who have told their stories as part of this important project."
The Universities Australia statement came as End Rape on Campus Australia (EROC) launched a photo campaign aimed at supporting survivors.
"As a community we must remember that behind every statistic there is a real person," EROC Ambassador Nina Funnell said in a statement.
"We launched this campaign to put a human face on the issue and to remind the community that sexual assault survivors and other students are not merely numbers. ​​​​​"​