Some people might notice the end of year is approaching when Christmas decorations start creeping into department stores around October. For others, it's when Halloween rolls around.
For us, it's when next year's IKEA catalog is released, and we just got our hands on the 2018 book. Available to the public on the 1st of September, here's a sneak peek of all the best bits.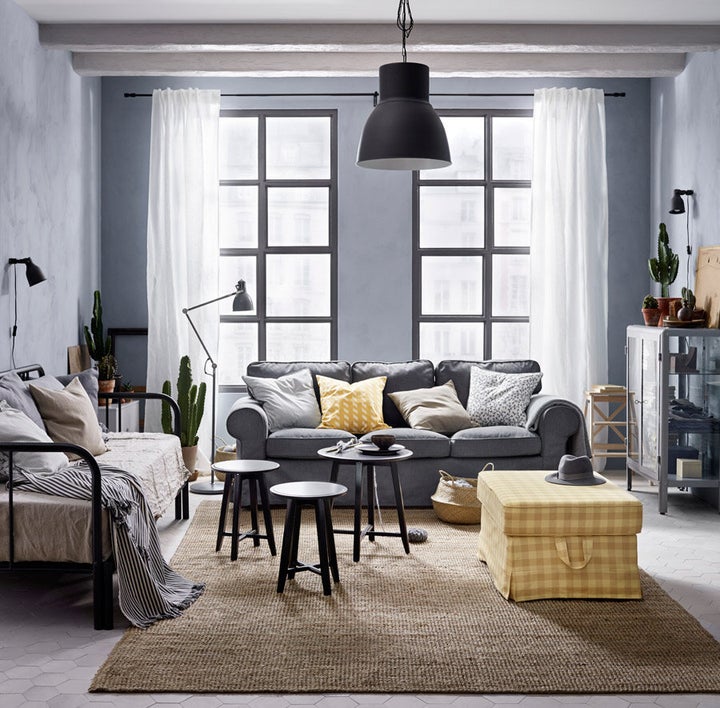 Nothing says 'home' like a soft, fluffy Hampton's style sofa and this guy is only $699. A day bed is also great for a house with frequent guests as it doubles as a single bed. Varying sizes of stool-like side tables also make for an interesting coffee table and can be moved around depending on activities. Jute rugs are durable for high traffic areas and usually more affordable than their woolen counterparts. This one is $99.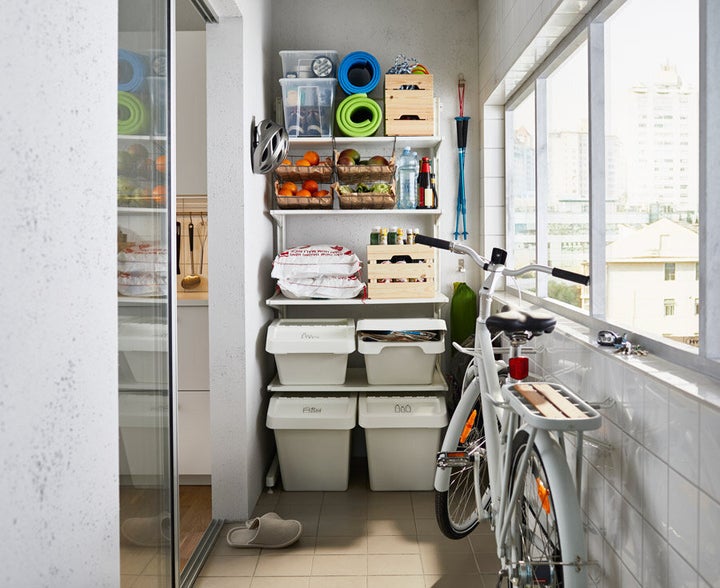 The above is a clever storage solution for those small places that are hard to utilise, like an enclosed balcony or sunrooms, which are synonymous with suburbs like Bondi. Use shelves, $190 each, to make a wall of storage for a makeshift laundry, pantry or even wardrobe. Large wastebins ($24.99 each) are ideal for separating garbage and clip-on wire baskets are a fun way to store fresh produce.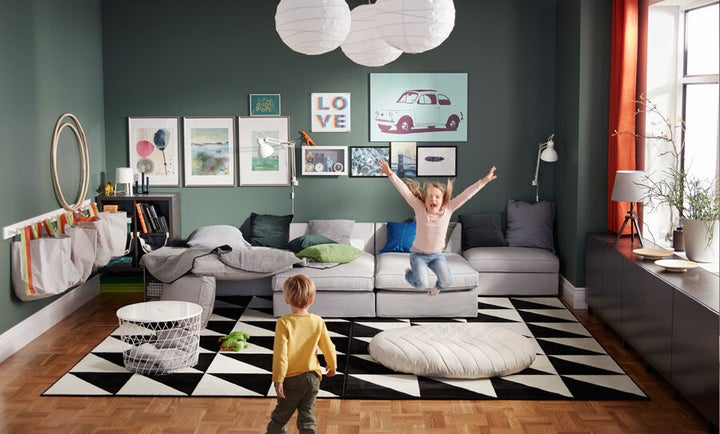 Having two living rooms is a luxury for most these days, so finding a way to combine an adult TV room with a kids play space can be tricky. $8.99 storage bags are a fun way to store toys while teaching kids the importance of tidying up, while the chaise lounge is only $300 (two used side by side here) -- meaning hearts won't be broken if it's touched by sticky fingers. The DIHULT pouffe on the floor is $139 and makes kneeling down to play with little ones much less painful for older knees.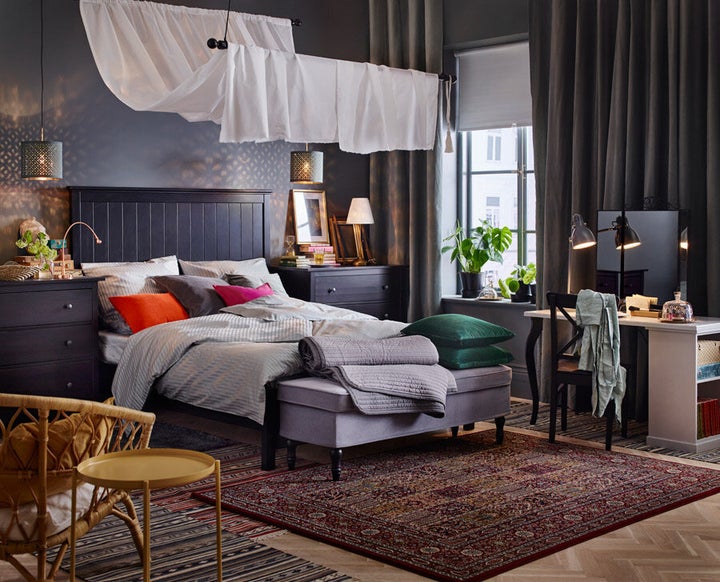 Can't afford a grand bed? DIY with a set of curtain rails fixed to the ceiling (this set is $99). A foot stool at the end of the bed creates a space to place cushions and throws when there's bodies in the bed and mix-matched lamps give a bedroom a cosy, eclectic feel. Hanging lamp on the left is $29.99.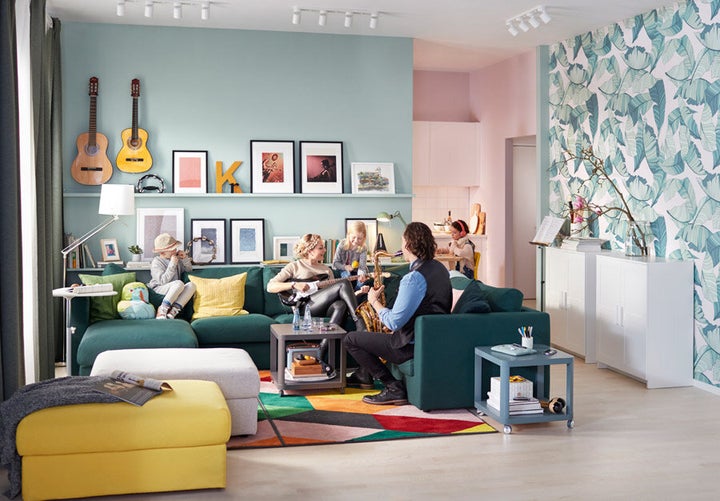 These light grey and yellow footstools are $240 each and the inside is empty, leaving room for lots of storage. The five seater couch, called VIMLE, is only $1935 which is pretty great for large families or a share house. The colourful rug on the floor is actually two butted together ($59 each) which is a clever idea if a large rug is out of your budget or you have a space with an unusual floorplan.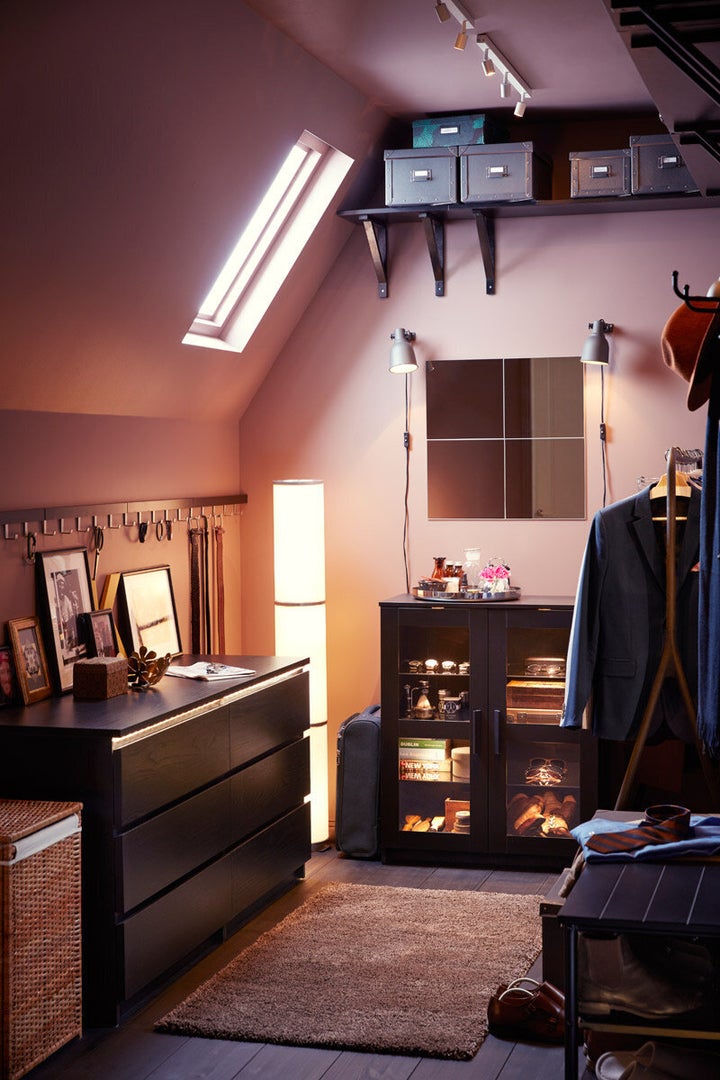 If you've got a small, unused space like an attic or a sunroom, use it to create a DIY walk-in wardrobe. A cabinet with glass doors ($159 for this one) let's you see inside to the pretty display. A belt rack doubles as hanging space for other accessories and a simple floor rug makes the space feel cosy and luxe (and will also absorb noise).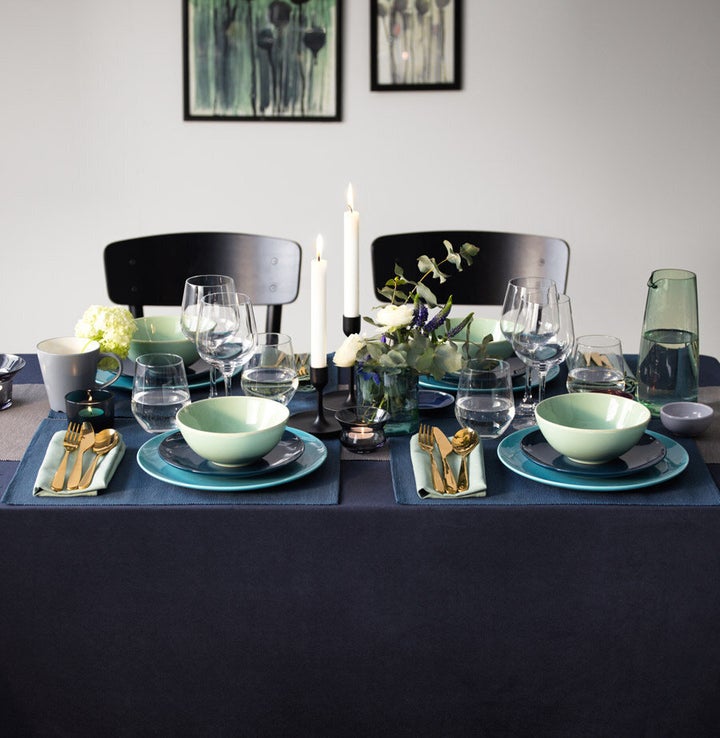 It looks like gold cutlery is going to be 'in' for another season and this 24 piece set is only $49. If you're in the market for new kitchen wear, consider ditching classic white and mix and match some colour. These large aqua dinner plates, called FARGRIK, are $2.99. Bargain.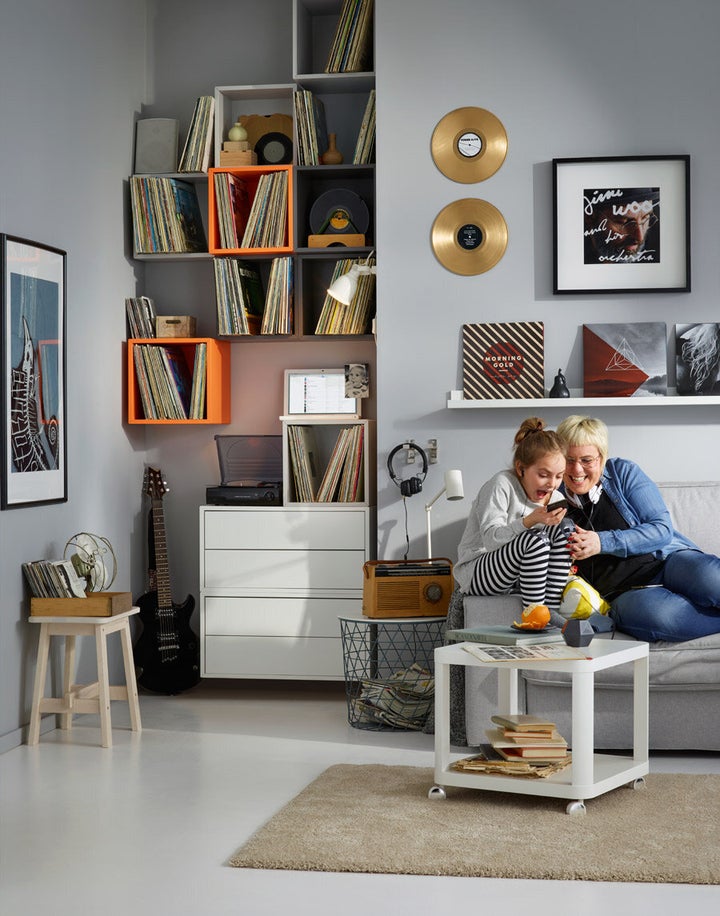 The wall mounted squares are $20 a pop and can be used any way you want -- a freestanding slack would make a fun custom bookshelf. The picture ledge, called MOSSLANDA, is $14.99, and creates interest behind the couch, or works well above a bed with no bedhead -- just lean framed pictures and photos for a custom display.