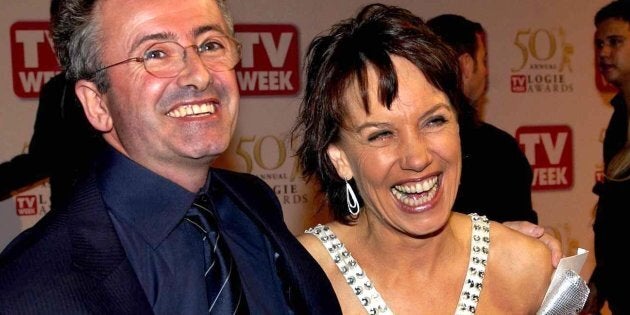 Media personality and former TV presenter Andrew Denton has been diagnosed with advanced heart disease, Denton's own charity Go Gentle Australia announced on Wednesday afternoon.
Denton, 57, will be required to undergo multiple bypass surgery very shortly, meaning he will forced to temporarily step away from the organisation that campaigns to legalise euthanasia.
In a statement, Go Gentle maintained that Denton feels "very fortunate" to have his condition discovered before "something more serious happened". "[Denton] knows that he is in very good hands, and looks forward to a life of rude good health on the other side of surgery," the organisation said.
Denton began Go Gentle in 2016 after seeing his father, prominent Australia broadcaster, writer and author of 'Breaker Morant', die slowly and painfully two decades prior from heart failure. As the director of the organisation, Denton had made it his life's work to lobby for law reform for terminally ill people.
Go Gentle would continue Denton's work in his absence, which the organisation emphasised would not be for long, under its campaign manager Paul Price, a former senior adviser in the Baillieu Liberal government.
"The Go Gentle campaign continues in full force," Price told Fairfax Media.
"In the next weeks and months we will be marshalling the support of the more than 75 per cent of Victorians who want voluntary assisted dying to become law."
As a much-loved figure in the Australian media landscape for the past three decades, news of Denton's diagnosis was quickly met with well-wishes and kind words of support from other prominent TV personalities as well as members of the public.
Andrew Denton has been diagnosed with advanced heart disease. Probably because he's given so much of his heart away to others.

— Peter Murphy (@PeterWMurphy1) August 2, 2017