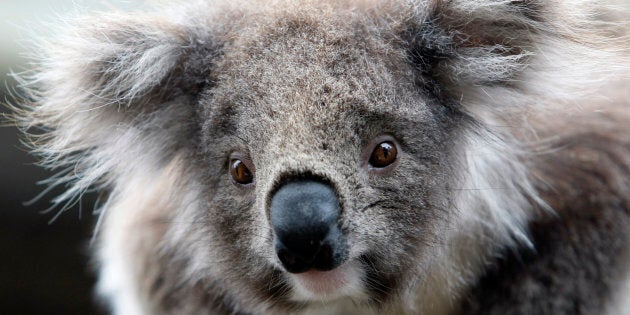 It'll soon be easier for conservationists and wildlife researchers to accurately track numbers of koalas in South East Queensland with drones being used to find them.
This world-first initiative is thanks to a Queensland state government boost in funding for koala conservation, which will allow for the use of drones and automated imaging technology.
The high tech effort by QUT means the experts will be able to get more accurate estimates of the koala population, which will help the team to make effective conservation decisions.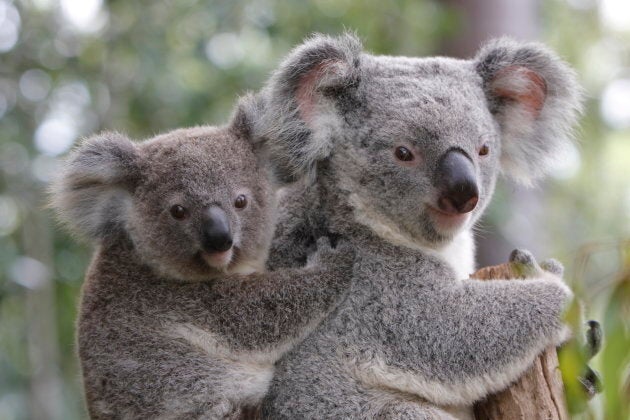 Dr Grant Hamilton from QUT told HuffPost Australia koalas are at risk in many parts of South East Queensland and it's not easy to find them from the ground.
"It's not only difficult to find the koalas from the ground, it's very expensive to have people on the ground covering a small area looking up into trees. It also takes expertise so it's very challenging," Hamilton said.
"With the drones it will mean we have an accurate system to help us count the number of koalas, otherwise we don't know if the numbers are going up or down. We don't know if what we're doing is managing them properly or if there are threats that are reducing numbers."
The plan is to have two drones that can fly for around 30 minutes. They'll have thermal imaging cameras attached, as well as a high resolution camera.
"The drones will be flown in an exact method to enable us to cover the area well and to maximise probability of detection. Then they'll bring the information back to us and we'll be working on AI algorithms to identify all the koalas," Hamilton said.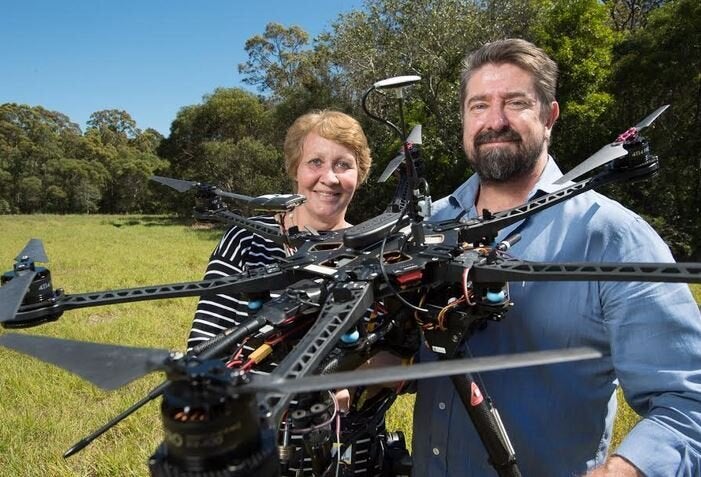 Drones will be flown around dawn, at first light, which is the best time to look for koalas because it highlights the differences in temperatures, Hamilton explained.
"It's difficult to detect the heat of something that's sitting on the surface of the same temperature. For example, you can see a human on a cold day standing on ice, but if they were in the desert on a hot day, it'd be difficult to see them. So by flying the drones in cool weather, around dawn, means it'll be easier to detect the koalas," he said.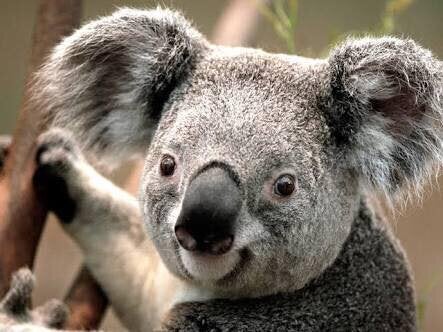 The project is a world-first in developing a robust methodology to use drones to estimate numbers, accounting for errors in detection. The results will be capable of being deployed to protect other eco-systems.
"Understanding the abundance of a species in an area is fundamental to the management of that species – and the more regularly and accurately you can monitor the health of the population, the better," Hamilton said.
The drones are set to take to the skies on the hunt for koalas in September.