Drug company Reckitt Benckiser have announced that they've agreed to settle the class action for the massive sum to compensate "misled" consumers.
Once the settlement has been approved by the Federal Court, customers who bought the popular painkillers between 2011 and 2015 will be able to request their money back by filling out an online statutory declaration.
Only those whose claims exceed $200 will be asked to provide proof of purchase of the drugs. This may take the form of receipts, bank statements or photos of the purchases.
How can I make a claim?

Once the settlement has been approved by the Federal Court, the process for making claims will begin. Customers will fill in an online statutory declaration, detailing their purchases from 2011 to 2015.

Do I have to provide proof of purchase?

Only if you are seeking more than $200 in compensation. This can take the form of receipts, bank statements or photos of the purchased drugs.

How much money will I receive?

The claims are intended to be a refund, so this will depend on the number of packets you bought and whether they were 12 or 24 tablet packets.

How long will it take?

Law firm Bannister Law says the claims will take approximately four months to process, but the exact timing will be determined by the independent third party distributing the money.

What can I do now?

The law firm which initiated the class action, Bannister Law, is registering the details of claimants here. They will contact you with more information on how to make a claim.
The Nurofen Specific Pain range was pulled from shelves at the end of last year after it was found they contained nearly identical ingredients, despite being marketed as specifically targeting migraines, tension headaches, back pain and period pain.
The Australian Competition and Consumer Commission (ACCC) successfully argued to the Federal Court that none were better or worse at treating specific types of pain, despite being sold at almost twice the price of regular Nurofen.
The judge then ruled the company had breached Australian consumer law, but did note that it had since moved to change its packaging.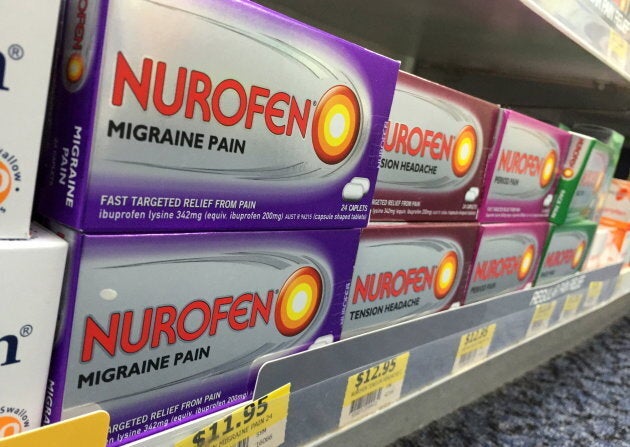 Reckitt Benckiser also faced a historic $6 million fine over the misleading marketing.
The money from the class action will be distributed through an independent third party over a four month period, the law firm which brought the class action said in a statement.
Settlement notices will soon be published in newspapers across Australia calling on consumers who purchased the drugs to come forward and register their claim.
People can register their details with the law firm here as the first step in making a claim.
In a statement, Reckitt Benckiser said it had decided to settle "to ensure that consumers who may have been misled are appropriately and swiftly compensated".
"It was never our intention to mislead, but we recognise that we could have done more to assist our consumers in navigating the Nurofen Specific Pain Range in Australia."
"We have taken the Nurofen Specific Pain Range cases seriously, and have taken steps to ensure that future marketing campaigns are sensitive to the risk of misinterpretation and confusion, while providing consumers with an informed choice."