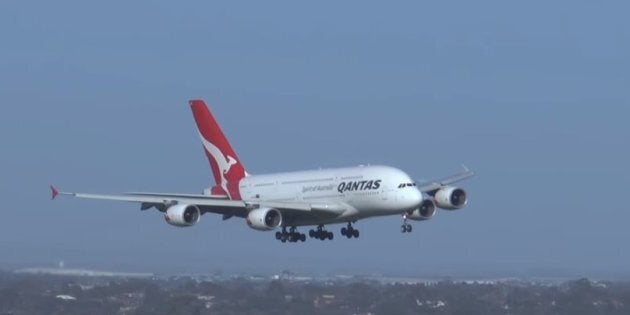 This footage of planes landing in heavy winds at Melbourne's Tullamarine Airport last Saturday will very likely freak you out, but should also make you feel better.
The footage is a little terrifying, because let's be honest, it looks like the 100 km/h gusts are going to flip the 300 tonne jets upside down like paper planes.
But it's soothing too, because it really is remarkable to see how safe -- on balance -- modern aviation is. And how skilled the pilots are.
Here's six minutes of glorious "phew" footage for those of you who like happy endings.
The footage was filmed by YouTube user "Schony747", whose real name is Brenden Schonfelder. His YouTube user name, YouTube channel and Facebook page all lead you to suspect he's very much into transport.
It's been windy literally every day for the past few weeks in Melbourne, but winds peaked Saturday ahead of a cold front. The airport recorded a maximum gust of 104 km/h, and our modern day plane spotter was there to capture numerous hair-raising landings.
He also helpfully turned his camera to the trees outside the airport terminal to illustrate just how strong those winds really were.
Passengers said that delays of up to an hour were experienced on the tarmac at Tullamarine on Saturday due to the winds.