It's hot. It's humid. And it's just before lunch time. What is one to do? If you're Queen Elizabeth II, you have a cocktail, of course.
Business Insider released an exhaustive list of all the queen's favorite food and drinks in March, including gin and Dubonnet, her supposed pre-lunch cocktail of choice.
We should all be so lucky as to have a favorite "pre-lunch cocktail," and this one, which sounds delightfully refreshing despite its medicinal roots, might soon be yours.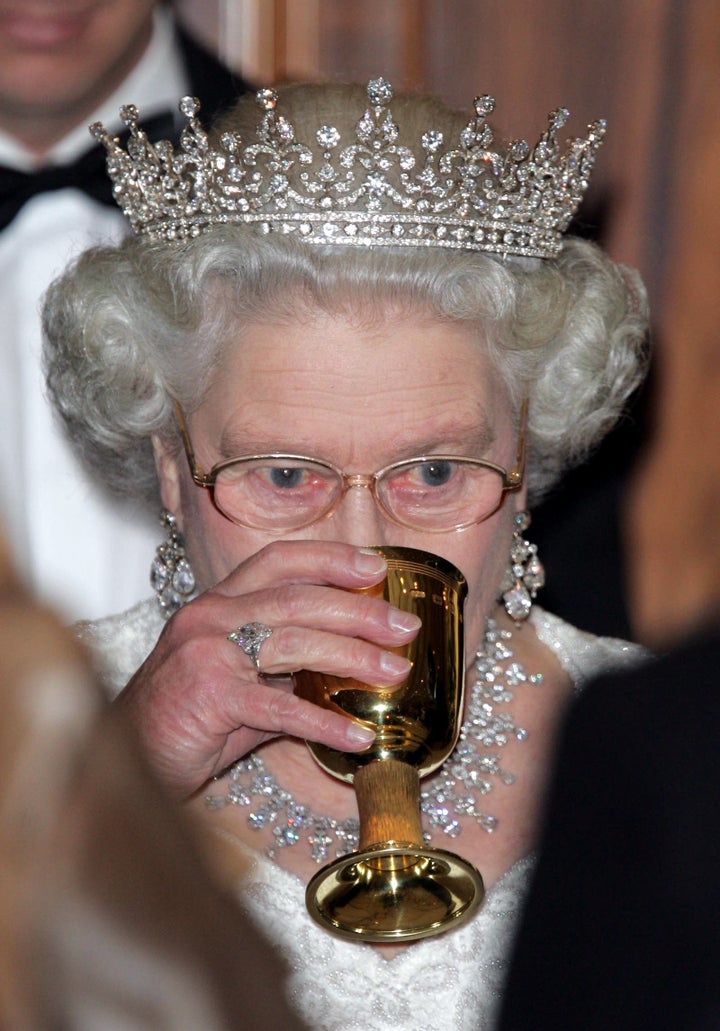 Dubonnet (about $12 for 750 ml) is an aperitif that's a combination of fortified wine, a proprietary blend of peels, spices and herbs, and a bit of the medicine quinine. It was created in the 1840s to make quinine more palatable for French Foreign Legion Troops, who needed to drink it to combat malaria, according to Drink of the Week.
ABC reports that her majesty's recipe calls for two parts Dubonnet Rouge and one part Gordon's gin, stirred and strained into a glass, followed by a slice of lemon and exactly two cubes of ice.
Uh, yum.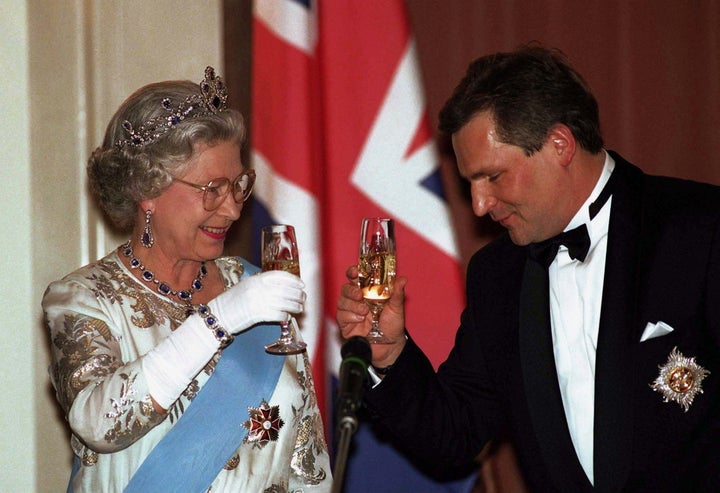 All solid options, sure, but none sound quite as appealing during these hazy days of summer as the icy, lemony sweet 11 a.m. cocktail.
And if the thought of throwing one back in the morning isn't your speed, consider the fact that it's always 5 o'clock somewhere ― like, say, the U.K.?