For the very first time the Science Guy himself, Bill Nye, is heading to Australia for two live shows.
After filming the second season of his Netflix show 'Bill Nye Saves The World', Nye will head to Sydney and Melbourne to bring his blend of comedy, science and educational talks to explain life and the universe as we know it.
Nye graduated with a Mechanical Engineering degree in 1977 and worked for Boeing for several years, who had always wanted to merge his two loves: science and comedy. It wasn't until he won the Seattle Steve Martin lookalike contest (seriously) that Nye started getting more involved in the comedy scene.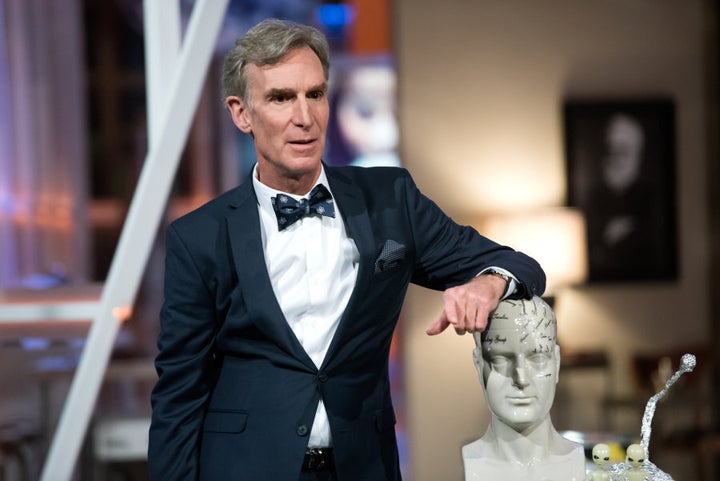 Working as a volunteer at the Pacific Science Centre and working on a comedy show 'Almost Live', Nye began to finesse his blend of informative, entertaining content. Thus, 'Bill Nye the Science Guy' was born, and ran for five seasons from 1993-1998.
Nye's Netflix series debuted in April and was highly controversial, with his take-no-prisoners approach to issues like climate change and vaccines often confronting those that might not have agreed with him. That didn't stop the comedic educator, as he persevered and continued on his worldwide mission to "help foster a scientifically literate society".
Now, Nye is bringing his work Down Under in an attempt to expand our minds, and show just how science makes the world work.
'Bill Nye Live in Australia' will run for two nights in October, with tickets on sale from August 10. Full details below:
Sunday, October 8: Sydney Opera House, Sydney NSW
Tuesday, October 10: Hammer Hall, The Arts Centre, Melbourne VIC