Any business person pitching to potential investors will tell you it's a nerve wracking and rather gruelling process; made even more intense if you choose to pitch on TV in front of Shark Tank. But if you're successful, the results can be life-changing.
The popular Network Ten reality TV program puts business people in front of five 'sharks' -- hugely successful Australian entrepreneurs who listen to pitches and decide whether or not they want to invest their cash.
On TV, the pitches can last for a matter of minutes. But, behind the scenes, most business people are on set for up to two hours. Put simply: it's not as easy as it might appear. It's also not uncommon for business people to invest several weeks into perfecting their pitch.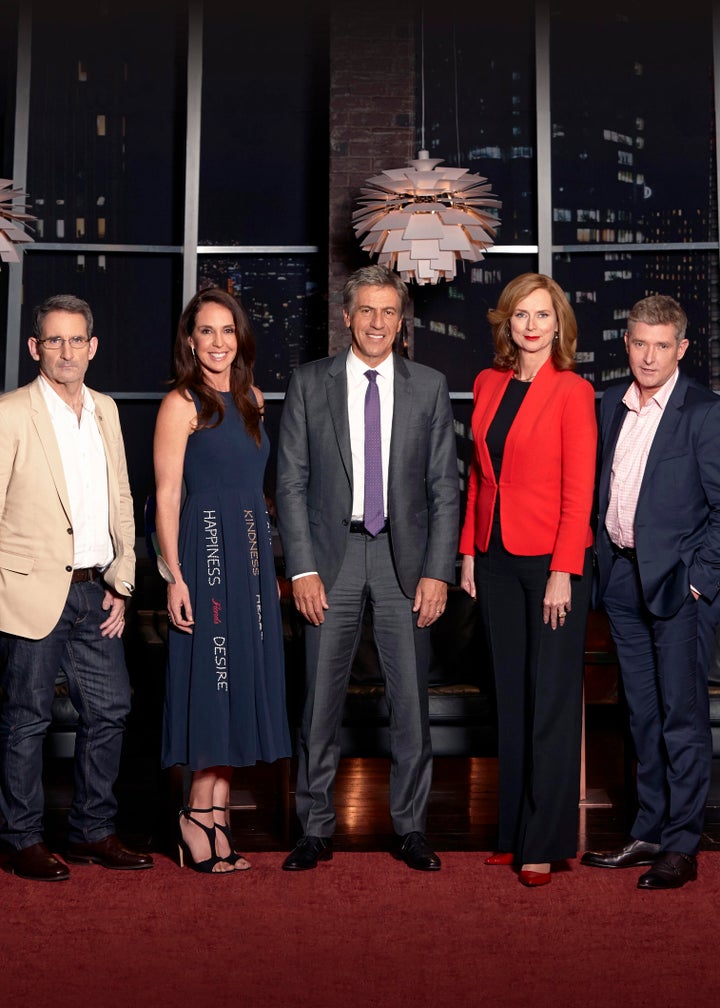 Entrepreneur and shark Naomi Simson told HuffPost Australia a key quality she looks for in a pitch is leadership.
"I want to know that I can count on them as a leader. No business will be a success without solid leadership," Simson said.
"It doesn't matter how good your pitch is, or how clever your idea is, unless you show me some leadership qualities, then it'll be very difficult to convince me to invest in your business. So show me what a great leader you are, and I'll listen," Simson said.
Simson knows all about leadership. She started RedBalloon in 2001 from her living room with little more than $25,000 and a second-hand laptop. RedBalloon is now one of Australia's biggest online business success stories, serving more than 3.6 million customers.
Simson joined the Shark Tank team in 2015, alongside Janine Allis, Steve Baxter, Andrew Banks and Glen Richards. Simson said she had one solid reason for being on Shark Tank; she wants to be a role model.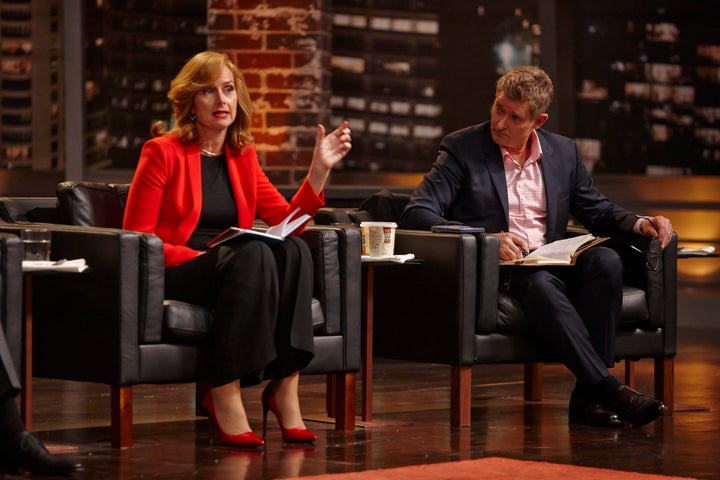 "We're all there because we're passionate about being role models. I'd really like people to know that we are all self-made. We all came from nothing. We still remember our very first customer and all the challenges we've faced along the way," Simson said.
"What I love about Shark Tank is you never know what we're going to do because the producers have no idea what we're going to do. Sure, they might ask us to sit up straight on set, but it's our money so we'll do and say whatever we like! It's real reality TV."
Simson believes pitching is an art similar to the art of storytelling. When you're pitching to potential investors, you need to tell a story.
"I want to hear your story. Talk about yourself and your journey, your business idea and what drives you. When you've told your story, I want to know your numbers, all your statistics," Simson said.
"We've had so many people with a great idea and a great pitch and we all get very excited. But then everything falls down when they tell us the reality of their numbers."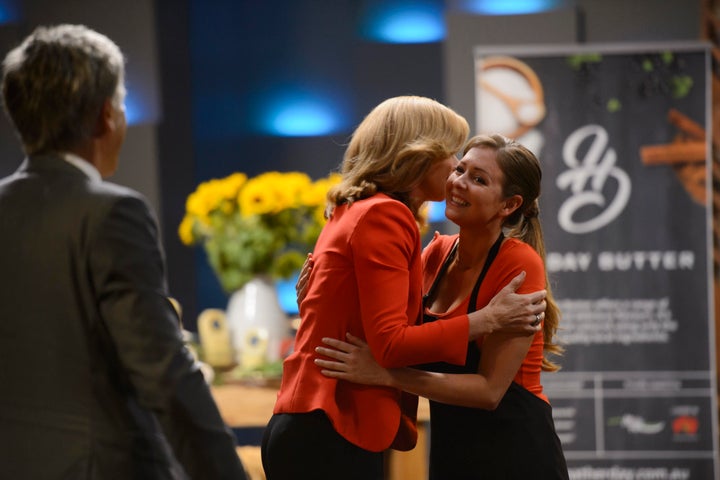 Simson also advises people coming onto Shark Tank to pitch to all five judges instead of tailoring your pitch to just one shark.
"I find it quite rude if somebody stands in front of us to pitch, but only pitches to one shark. Pitch to all of us! You can never predict which shark might or might not invest in your business. For example, Steve Baxter recently invested in kaftans -- who would have guessed that?"
One thing that sets Shark Tank apart from international versions like Dragon's Den is that the Aussie sharks are not mean spirited.
"We make it clear our job is not to molly coddle anybody but, at the same time, we are not nasty. Also I'm very proud of the fact there are two female sharks; we have no gender bias," Simson said.
Naomi Simson's Tips for Pitching
Tell a story -- pitch like a story teller and talk about yourself and your business idea.
Show the investors that you have the all-important leadership skills required for running a business.
Don't tailor your pitch to just one person. If you're pitching to more than one person, talk to all of them, don't just focus on one investor.
Once you explain your business idea, get down to the nitty-gritty and talk about your numbers. If you can't speak numbers and stats, your entire pitch will fall apart.
Shark Tank: Network Ten 7:30pm Tuesdays