Bride Brittany Adkins received an incredibly emotional surprise right in the middle of her wedding ceremony on July 22.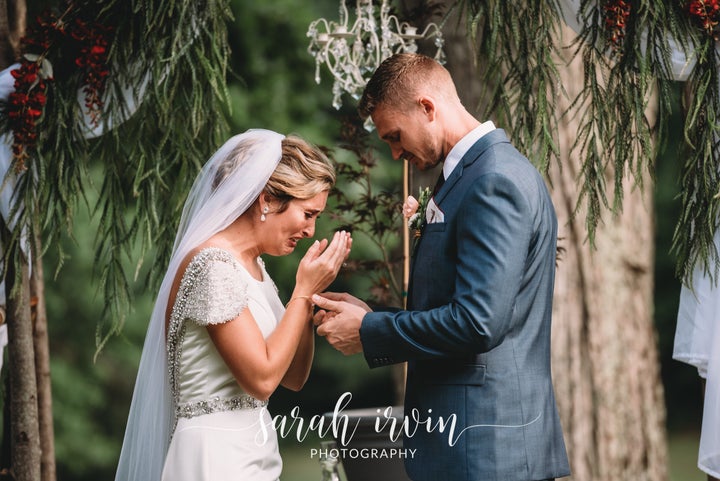 Brittany had long dreamed of having her grandpa, Rev. Ronald Adkins, officiate her wedding. After he died in April 2016, that seemed impossible. But groom Jordon Yost, as well as the bride's brother and sister, worked together to make it happen at the Crab Orchard, West Virginia nuptials.
During the ceremony, the preacher asked everyone to bow their heads in prayer ― that's when Pawpaw Ronald's voice began playing over the loud speaker. He prayed over them and pronounced them husband and wife before telling the groom he could kiss the bride.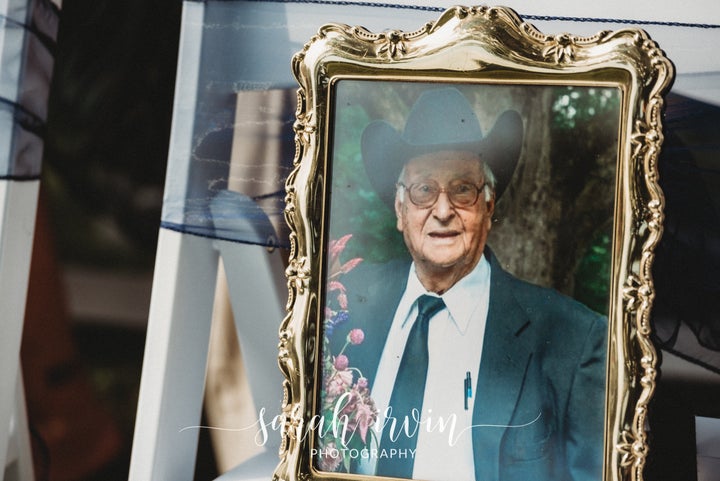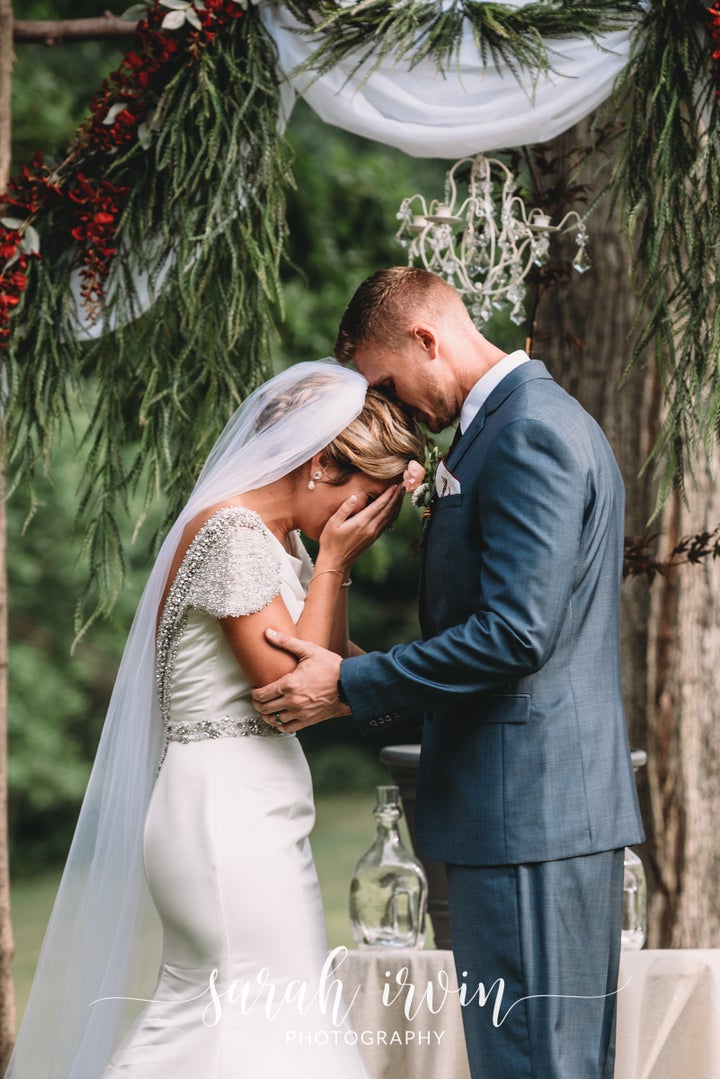 "I immediately recognized his voice and started sobbing," the bride told HuffPost. "Different emotions were racing through my head while trying to soak in hearing my grandpa's voice. I was weak to my knees, chilled, but despite all the tears, I was smiling inside."
The audio recording was actually from Brittany's sister's wedding in 2015, which their grandpa had officiated.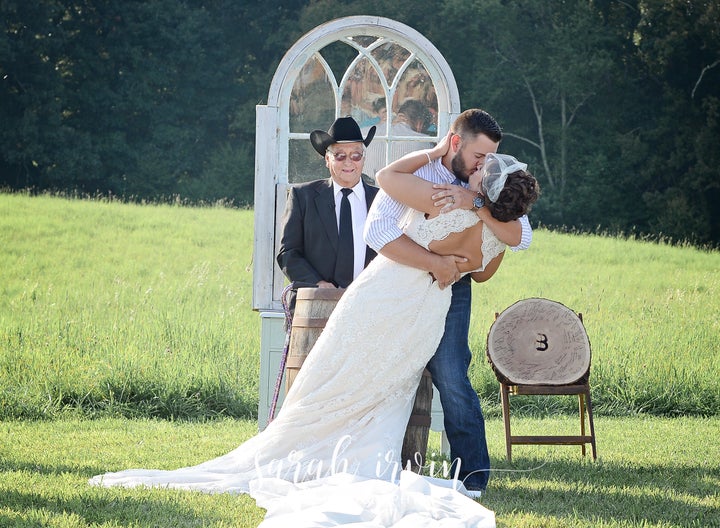 Brittany said the recording was a "complete surprise" to her and most of the guests.
"My sister, brother and husband worked together along with a few others to make this happen," she told HuffPost. "Besides the bridal party and those involved, no one knew. Our guests, including myself, were weeping and the emotions and love that flowed through our ceremony was truly touching."
Photographer Sarah Irvin shared a poignant photo of the moment on her Facebook page, where it went viral. The post was later featured on the Love What Matters Facebook page.
"I've photographed a lot of weddings and this was the most incredible moment I've ever had the honor to witness," the photog wrote on Facebook.
Brittany grew up living right next door to her grandparents. She called her relationship with her Pawpaw "such a blessing."
"I was always at my grandparents' house because I loved it there. But as a kid, who doesn't love grandma and grandpa's house?" she told HuffPost. "For me that feeling never changed ― he was always there when I needed him and never hesitated to tell me when I was wrong or what to do to make something better. He was always my go-to and one of my biggest supporters, and I was always his helper."
Below, more photos from the beautiful moment: