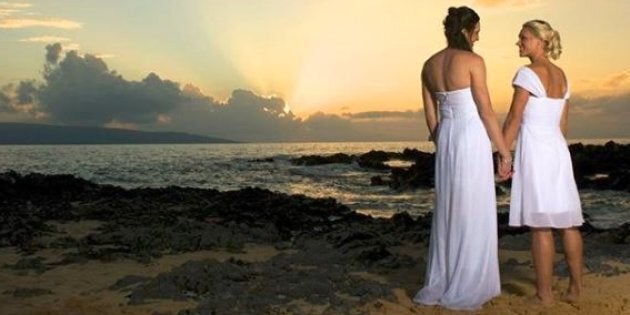 Erin Phillips has just made a messy, needlessly complicated debate seem so simple.
With two piercing words and one gorgeous image, Phillips, the professional basketballer, Australian rules footballer and mother to twins, has said 100 times more than 100 arguing politicians have said in the last 100 weeks.
Previously in Australian history, the phrase "it's time" was most famous as the slogan for Gough Whitlam's cut-through 1972 election campaign. Phillips has taken the old phrase and made it sing again with a lovely picture of her and her wife Tracy Gahan.
The previous time an image of the couple captured Australia's collective heart was at the inaugural AFL Women's Best and Fairest Award in March, which Phillips won -- in the same season as she co-captained the Adelaide Crows to a premiership, kicked goal of the year, was nominated for mark of the year and was best on ground in the AFLW grand final.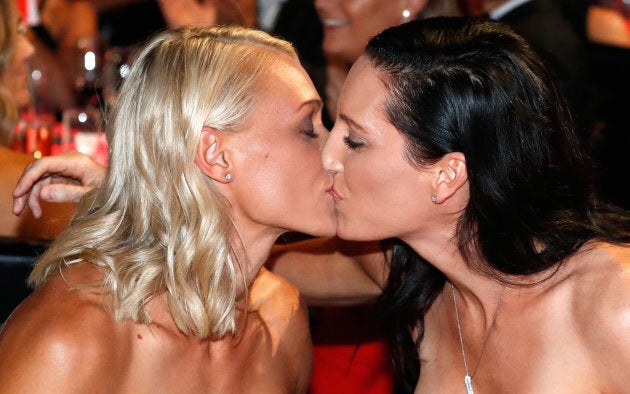 The latest image, which is all Insta-perfect with the beach, the sunset, the lovers, the white dresses, is a clearly political statement about the current marriage equality landscape in Australia, and is perfectly topped off with the phrase #loveislove.
Politicians of Australia, Erin Phillips rests her marriage equality case.