'THR' reports Blanchett is in talks to star in a film based on the life of Ball, which is being produced by her and Desi Arnaz's children, Lucie Arnaz and Desi Arnaz Jr.
Ball and Arnaz starred together in 'I Love Lucy' the iconic sitcom that ran for six seasons and premiered in 1951. In an unprecedented move, Ball insisted CBS hire her real-life husband, Arnaz, to costar alongside her. Reluctant at first, CBS agreed and the show ran until 1957.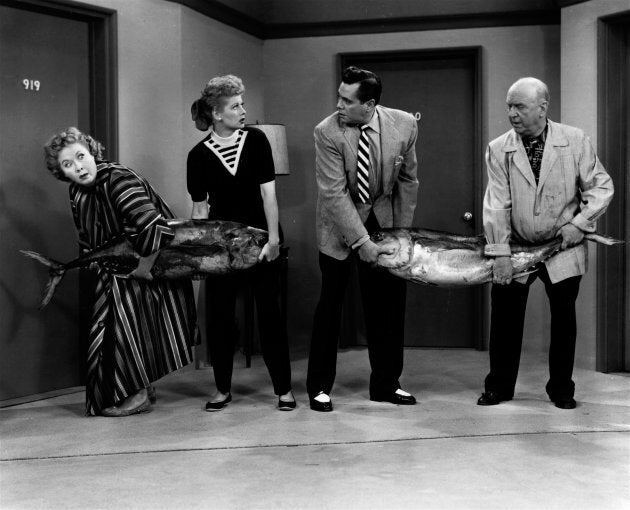 Arnaz and Ball met in 1940 while they were filming 'Too Many Girls', and eloped that year. The pair's real-life marriage and mirrored relationship on television caused quite a stir, with Lucy's pregnancy to their second child, Desi Arnaz Jr, being written into the show.
At that time, CBS required the script to never mention the word 'pregnant'. As their production company grew, their relationship became more and more strained until finally, in 1960, Ball filed for divorce a day after Arnaz's 43rd birthday.
Blanchett's next film, 'Thor: Ragnarok" sees the two-time Academy Award winner in a very new role, as Hela the goddess of death.
The film, reportedly titled 'Lucy and Desi', will hopefully see Blanchett taking on the role of Ball, as the television pioneer, and track her romantic/working relationship with Arnaz, who is yet to be cast.
The script has reportedly been around since 2015, with Aaron Sorkin, the screenwriter behind 'The Social Network', 'Moneyball' and the creator of shows like 'The West Wing' and 'The Newsroom'. Sorkin's love of complex relationships, fast-talking and the world of TV seems like the perfect fit.