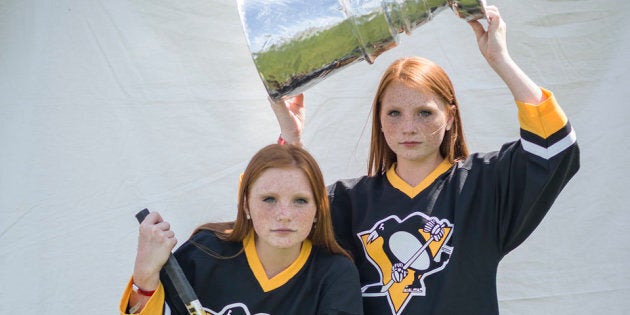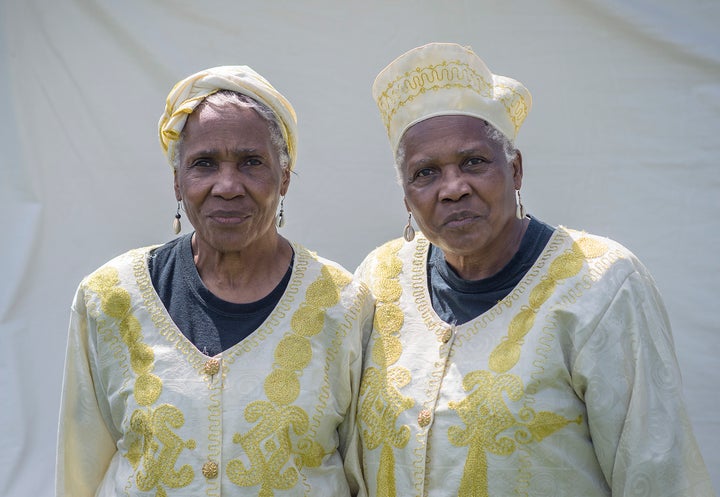 Since 1976, the Twinsburg Twins Days Festival in Ohio has welcomed thousands of twins from around the world to celebrate what it's like to be part of a pair.
This past weekend, twins were encouraged to dress to honor their family heritage or show off their local pride. Photographer Teake Zuidema, who regularly takes pictures at the festival, asked some of them to pose for portraits. (Note that Twins Days welcomes all doubles, although identical twins tend to draw the camera more.)
Seventy-year-old African-American sisters Arnette and Anette Avery, for instance, are also part Scotch-Irish and part Cherokee. Other twins referenced their Greek, Swiss, Dutch, Canadian and Puerto Rican histories.
Some sets of twins highlighted their favorite sports teams or just had fun with comic book heroes. Or they came looking very sharp ― and that was surely enough.
Zuidema, who recently became a U.S. citizen himself, enjoys the spirit and diversity of the festival, "At the Twins Days you meet Americans, and some non-Americans, from all different races, religions, heritages and different walks of life. To me, it also seems to be a very American thing that adults don't mind to dress up and be seen and photographed," he told HuffPost.
He also knows why images of twins are so appealing: There's an "extra dimension and extra power because you see everything in double."
See the rest of Teake Zuidema's portraits from the Twinsburg Twins Festival below.