When you think of herpes, things like cold sores and itchy genitals come to mind, and while those two nasty symptoms are all part of the virus, herpes is far more complex than you might think.
With numbers like that, here is what you need to know about HSV-1 and HSV-2, how you get it and how it can be managed.
What Is The Herpes Simplex Virus And What Are The Symptoms?
Basil Donovan is a professor of sexual health at the Kirby Institute at the University of New South Wales and he explained the key symptoms of HSV- 1 and HSV-2.
"They [the two types of HSV] both live in the nerve bundles because they know our immune system is not going to attack the nervous system," Donovan told HuffPost Australia.
"Traditionally, type one hangs up around the mouth and causes itching and tingling and those are called cold sores. Type two does the same in genital area."
The symptoms of the HSV are not the same in severity for all people. For some people, they might be very painful and uncomfortable, while others experience them mildly and some people don't have any symptoms whatsoever.
"Most people don't even notice it," Donovan said. "It's a bit of a tingle or an itch but they don't bother about it.
"That's why we don't really try and control it at a public health level."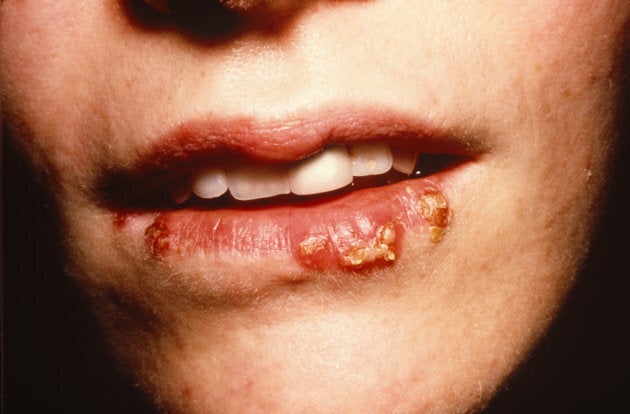 Essentially, the HSV is transferable between people in two key ways -- through sex and through saliva. It is because of this that herpes is one of the most common Sexually Transmitted Infections (STIs), as it can be passed from one person to another through kissing as well as through sex, be it intercoursal, oral or anal.
Donovan explains that the increase in HSV-2 could be linked to people's sexual habits.
"There has been a bit of swapping over [of the frequency of HSV one and two] and we attribute that to the increasing popularity of oral sex," Donovan said.
"The virus basically gets in through thin skin and into the nervous membranes, and it will often cause a severe first episode [of herpes] which can be very painful.
"Then it goes dormant and lays in the nervous bundles, and then in time, it will break out."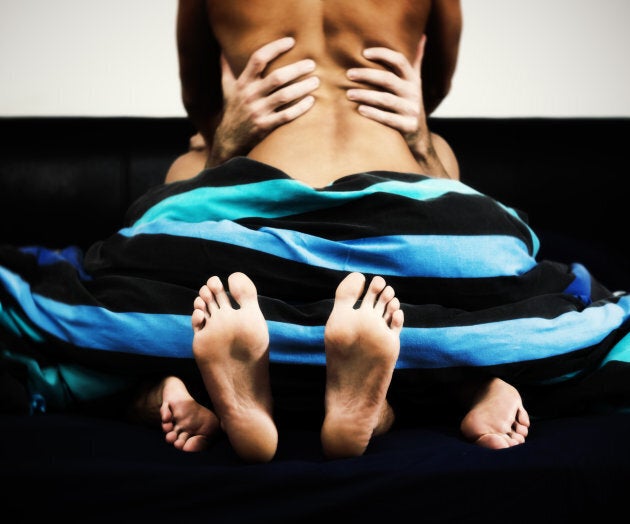 Can You Have It Without Realising?
Absolutely. In fact, most people who carry the virus don't know they have it at all.
"Most people don't know about it. Almost 80 percent [of people] carry HSV-1 and only about a quarter of people know it," Donovan told HuffPost Australia.
Are Men Or Women More Likely To Have It?
Women are much more likely to contract HSV and it has a lot to do with biology.
"Women are a softer target. Type one affects both sexes equally but type two can be almost twice as common in women as men because it's easier to infect women than men."
"Herpes likes warmer, moister environments, and the vagina lends itself to that."
What Are Some Health Complications Caused By Herpes?
There are another six forms of human herpes aside from herpes simplex and these can cause some serious health complications.
For example, human herpes virus (HHV) three, known as the varicella-zoster virus, can cause chicken pox and therefore, can also cause shingles when the chicken pox or herpes virus is reactivated later in life.
Another is HHV-4, called the Epstein-Barr virus. This is the form of the herpes virus that is the primary cause of mononucleosis, or the 'kissing disease'. This is a contagious infection transferred between people through the saliva. Symptoms include fevers, rashes and swollen glands.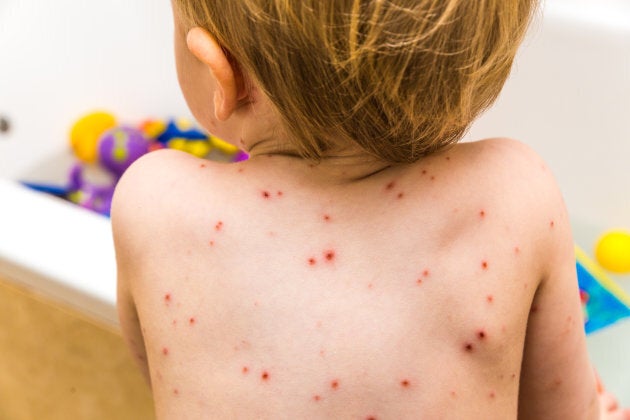 "Antivirals are [there for people] that get frequent occurrences and they have to go on continuous treatment," Donovan said.
"The drugs are very safe and they don't do any harm and they are quite cheap.
"Antivirals... are probably the least toxic drugs we know."
Antivirals can be used episodically (for short term treatments) or suppressively (for longer term treatments) to manage the herpes simplex virus. Other ways to reduce the risk of passing on the virus include avoiding oral sex when a cold sore is present and avoiding all types of sex if there are sores in the genital area. Condoms can also help, but only about half of the time.
"It's the nature of all herpes. All die with you," Donovan said.
If you think you need to get checked for herpes, in any of its forms, contact your doctor.