Talk of potential nuclear conflict between North Korea and the United States has ramped up dramatically over the past 24 hours, as both sides trade bellicose threats.
U.S. President Donald Trump has promised "fire and fury" if North Korea kept making threats, and bragged about the performance of America's nuclear arsenal.
It was a dramatic departure from the more diplomatic language of Trump's cabinet and allies, and some fear the world is marching towards Nuclear conflict.
Unconfirmed, but widely cited, intelligence indicates North Korea has up to 60 nuclear weapons under its control, and it has successfully produced a miniaturised nuclear warhead that puts it well on the path to being a fully fledged nuclear power.
In normal circumstances, North Korea would arc up and threaten its neighbours or the U.S. and would then get hit with a raft of punitive sanctions until it became relatively quiet.
But things aren't normal.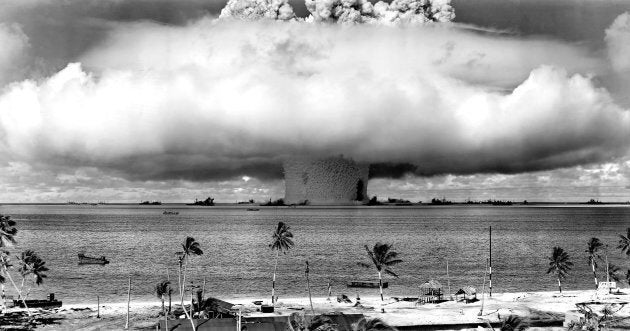 Probably not as as soon as you'd think, despite the bluster.
"I don't think that's going to happen," said Hugh White, Australian National University professor of strategic studies on Wednesday, referring to near term nuclear conflict in response to North Korean threats.
"I think the real question is whether or not Donald Trump has the decision-making capacity to handle the more serious question about how North Korea's ICBM (intercontinental ballistic missile) capability develops over the next few months."
White pointed to comments from Secretary of State Rex Tillerson, telling the ABC the Texan's "sort of reassuring remarks" were worth paying attention to. Tillerson argued the President was just using tough language, the kind North Korean leader Kim Jong Un would understand.
Defence Secretary Mattis was more blunt warning the DPRK to cease consideration of any actions "which would lead to the end of its regime and the destruction of its people."
"The DPRK regime's actions will continue to be grossly overmatched by ours and would lose any arms race or conflict it initiates," he said in a statement.
White sees big differences between what Trump and his cabinet members are saying.
"What (Trump) did yesterday, which is so alarming, was to threaten that he would strike North Korea, even if North Korea just made further threats," White told the ABC.
"Now, that's very different from threatening North Korea if it actually attacks the United States, and that's the kind of clarification that Secretary of State Tillerson was making."
Trump's presidency is just six months old and still a largely unknown quantity, White said, meaning we don't quite know if his threats will turn into bold action.
"Now, one hopes that the people around him, like Tillerson and Secretary of Defense Mattis would prevent him going too far, but there remains, in fact, the biggest risk situation in what is anyway a dangerous scenario, is that Donald Trump's decision-making would lead us over a precipice," White said.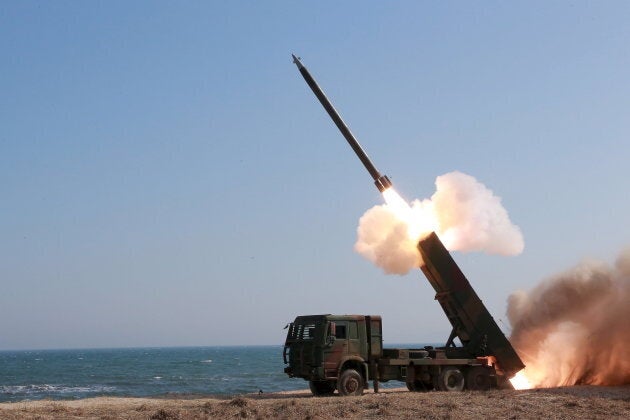 Until (or if) that sort of moment comes again, Australia is pushing the diplomatic line.
On Monday the U.N. imposed what Australian Foreign Minister Julie Bishop called "the toughest and most comprehensive package of sanctions against North Korea to date".
Bishop has been on TV and radio since Wednesday pushing the diplomatic angle, while maintaining the right of nations such as the United States and South Korea to defend themselves.
"Our policy has not changed, our collective strategy has not changed, and that is to bring pressure to bear on North Korea through diplomatic and economic means, to force it to change its behaviour. That continues to be our collective strategy," she said on Thursday.
"I say that any country that has a diplomatic or economic relationship with North Korea must use that leverage to force the nation to change its illegal behaviour, and stop its ballistic missile testing and its nuclear weapons testing."
However White thinks Australians should expect their leaders will have only modest influence on what's happening in Washington.
"There's not much evidence that any of the people who work with him in the White House have much influence on (Trump), so I don't think we should expect that Malcolm Turnbull would have much say," he said.