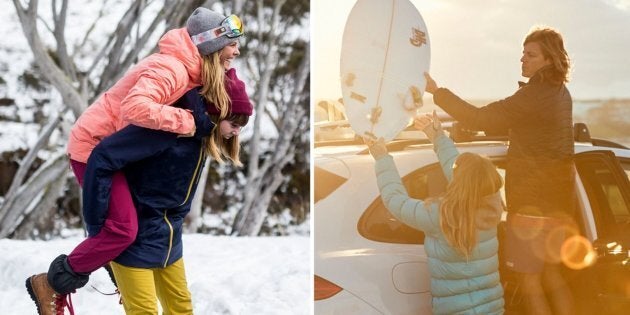 Can you snowboard and surf in Australia on the same day? You might think naaah, impossible. But you would be wrong.
Wait, snowboard and surf on the same day? Really? Yes, really. And if you don't believe us, Olympic gold medallist Torah Bright has done it lots of times.
"Yeah, I did that just last weekend, some early morning shredding at Thredbo then an early evening surf session down at Merimbula down at the bar," Bright told HuffPost Australia when we caught up for a chat recently.
Here's a map we made of Torah's little NSW road trip. As you can see, it's less than three hours, so you can definitely squeeze both activities in.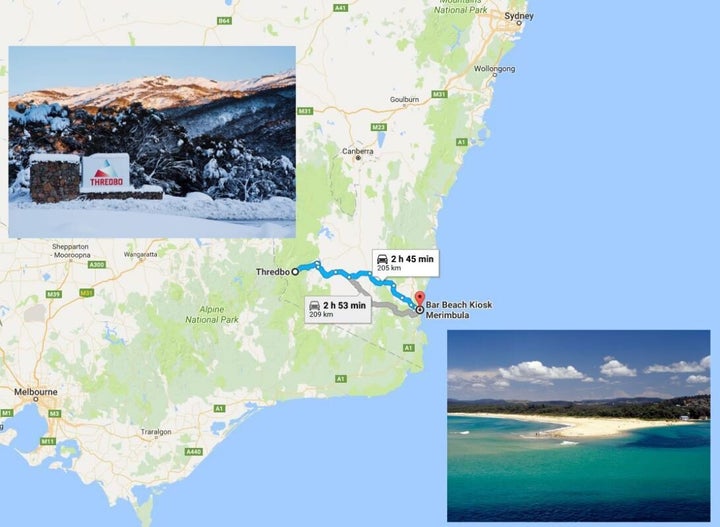 You could also do it in Victoria. Here's the quickest one we could think of. Mt Baw Baw is only a gentle family snow resort, and you'd need a serious wetsuit for Gunnamatta Beach in winter. But hey, a surf's a surf and a shred's a shred.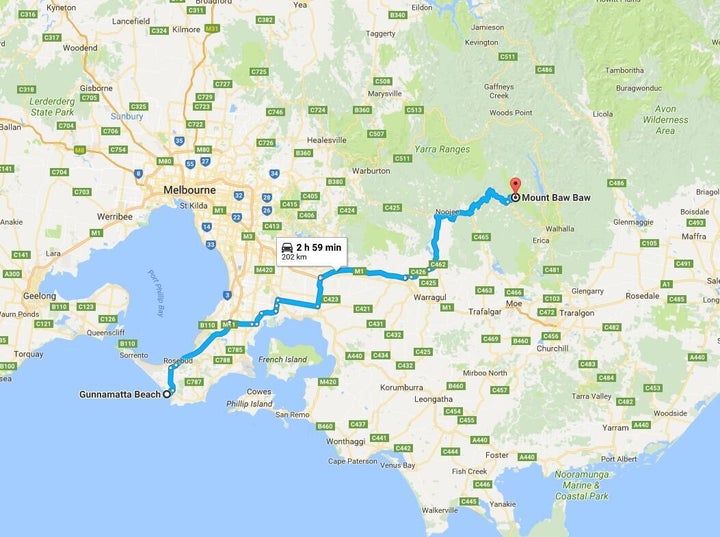 As a third alternative, you could say hey, we'll surf and ski or snowboard in the same trip but we'll do it in a chilled way over a couple of days. That's how Torah and her husband Angus prefer to roll, if this video of them driving from Bondi to Thredbo in their Porsche Cayenne is any guide.
Now, we may not all be able to afford this vehicle, but anyone with a strong outdoorsy streak can still do a snow trip starting with a morning surf. The best part is, you're bound to get good conditions on at least one of your two action sport pursuits.
"Last weekend, the wind was howling on the mountain and visibility was not that great, but we rode for three hours in windblown stashes of snow and then surfed with whales in the lineup," Bright said, as your correspondent quivered with jealousy.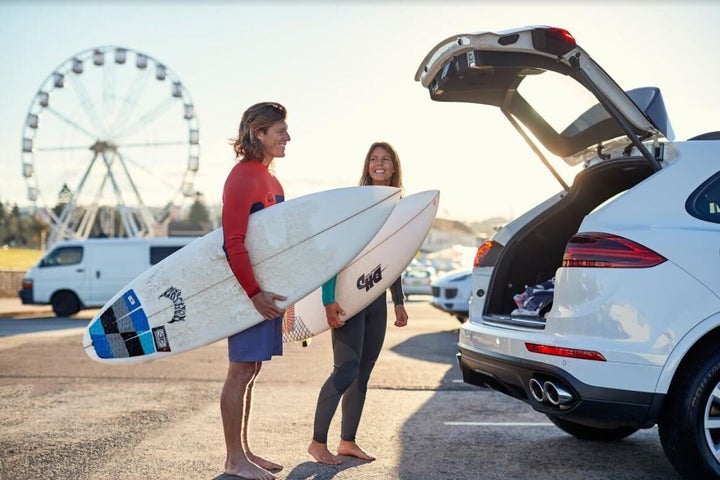 Part of any road trip is the food. Unfortunately it's often a pretty disappointing part of the trip. Torah's solution?
"I'm a bit boring but I pack my own lunch," she said. "OK, sometimes I stop in Cooma for a turmeric latte at the great raw foods café we have there." (Torah grew up in Cooma, an hour from the NSW snowfields. And we're pretty sure she means this café.)
In other Torah news, the 2010 snowboard halfpipe gold medallist and 2014 silver medallist is definitely heading to the next Winter Olympics in PyeongChang, South Korea. Did you know they start in LESS THAN SIX MONTHS? Well now you do. Put February 9 in your diary.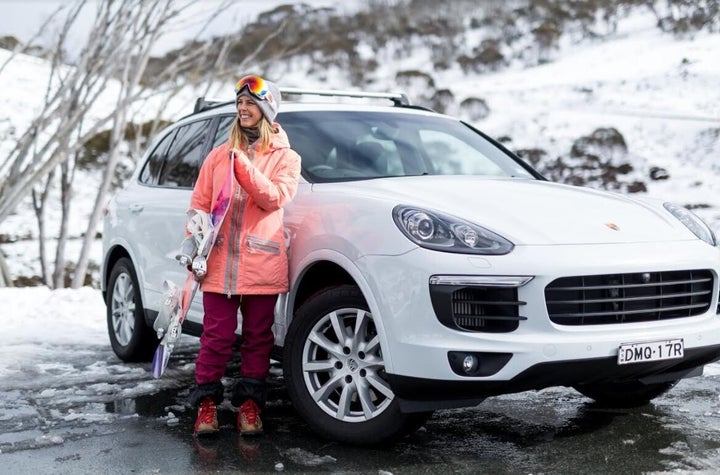 We've always wondered if snowboarding around and having fun is useful preparation for a technical event like the halfpipe. Torah's answer: you bet it is.
"When you're not on snow you lose the feel. So it all helps. I need to spend as much time as I can on snow -- even just high speed cruises and turns and the basics. I actually spend weeks just riding before I start training because the funadamentals are the most important things."