When you're married to Thor, you clearly have to pull your own weight (and then some).
Elsa Pataky shared a fun photo on Instagram to celebrate husband Chris Hemsworth's 34th birthday over the weekend. In the picture, the 5-foot-3 actress lifts the 6-foot-3 action star as he clings to her like a koala bear.
"Happy birthday to my koala bear!! @chrishemsworth," she captioned the cute post. "Best weekend ever! Love you always and forever!! #shitimstrong 💪😜 #paradise@orpheusisland @australia ❤️❤️ ."
The couple celebrated the "Thor: Ragnarok" star's special day on Orpheus Island in North Queensland, Australia, with some friends. Pataky shared video of their weekend activities on her Instagram story.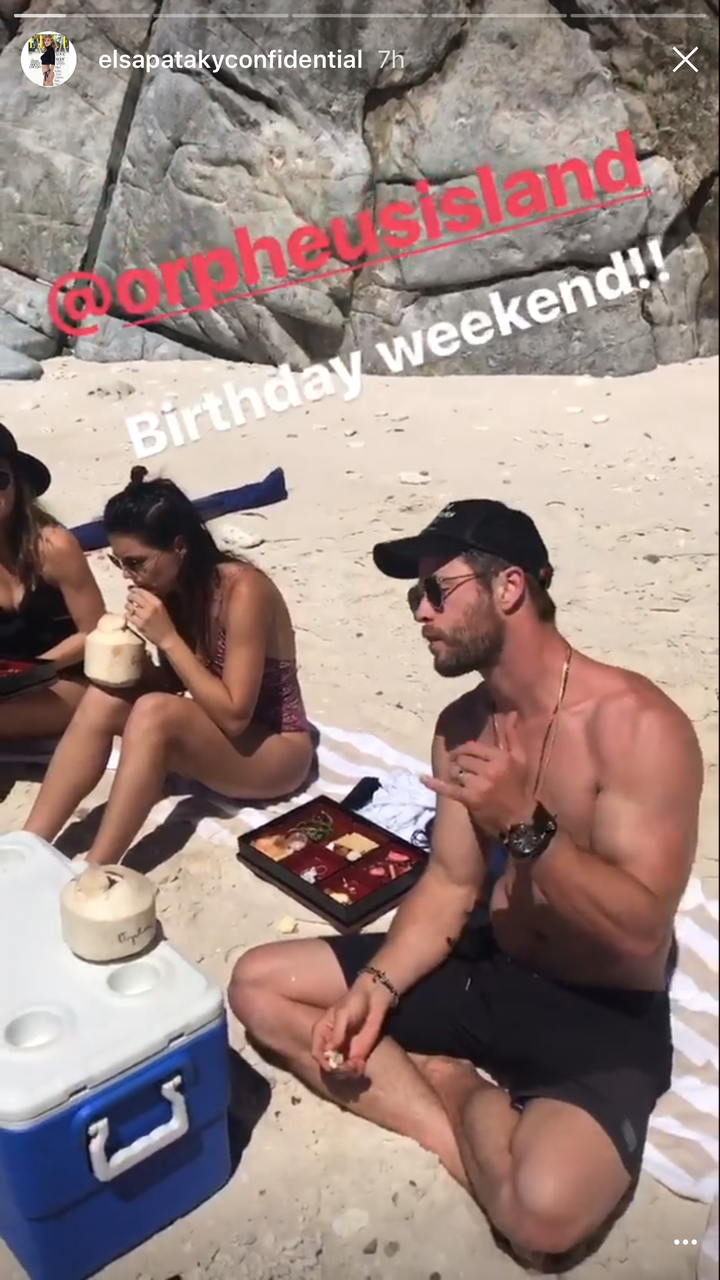 Hemsworth and Pataky met and married in 2010. They have three children together, daughter India, 5, and twin sons Tristan and Sasha, 3.
"It just felt right," Hemsworth told Good Morning Britain of their whirlwind romance. "It just made sense, and there was no great plan to any of it to be honest. We were on holiday and we said, 'Why don't we get married, too?' And then the next minute..."