When you're not sure what to make -- or don't have the time or inclination to cook up a storm -- quiche, omelette and frittata are the ultimate throw-together options.
Quiches, omelettes and frittatas are quick to make, verstaile, packed with protein, and easy to add veggies into -- all the while being pretty low calorie and low carb. And you can even make them sans eggs if you're intolerant or vegan.
Here are seven delicious and healthy quiches, omelettes and frittatas to make at any time of day.
1. Tomato and zucchini frittata
Thanks to their versatility, a frittata is an easy way to make use of an odd bunch of veggies in a near-empty fridge. While this tasty recipe calls for tomatoes and zucchini, if you've got carrot, spinach, capsicum or olives, just throw them in.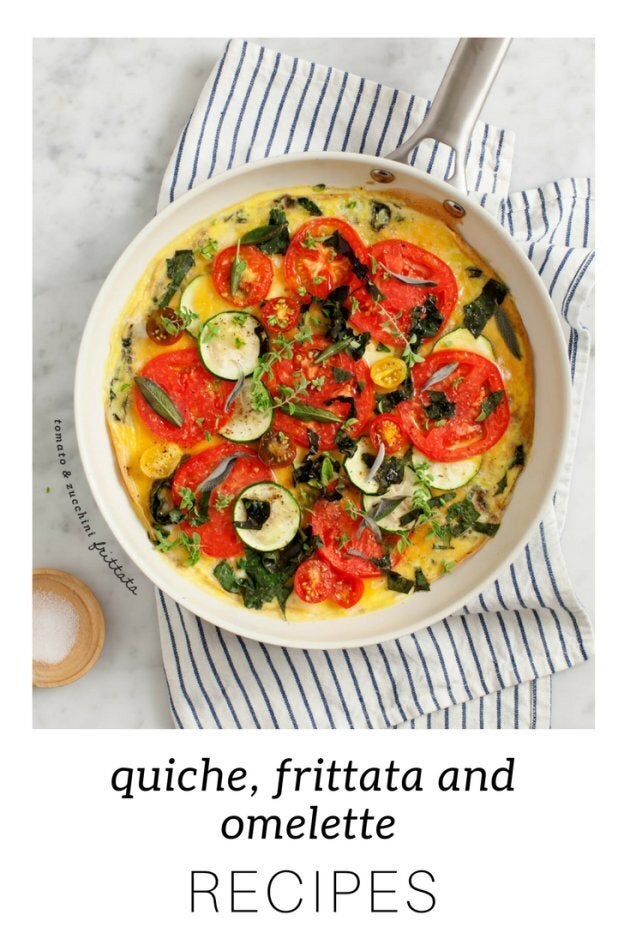 2. Rocket and mushroom quiche with almond meal crust
Didn't think quiche could be healthy, with its buttery crust? Neither did we. The key is to make the crust using nutritious ingredients -- in this case, almond meal, herbs and olive oil -- and fill it with greens, mushrooms and goat cheese.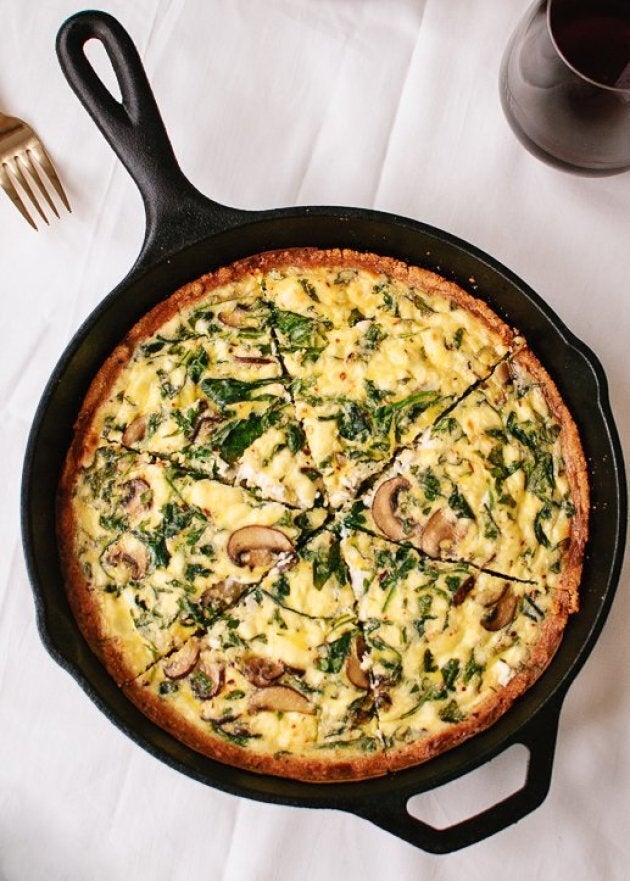 3. Simple tofu quiche
Can't do eggs? You won't miss them with this delicious egg-less quiche, made with a potato crust and a tomato, broccoli, leek and tofu filling.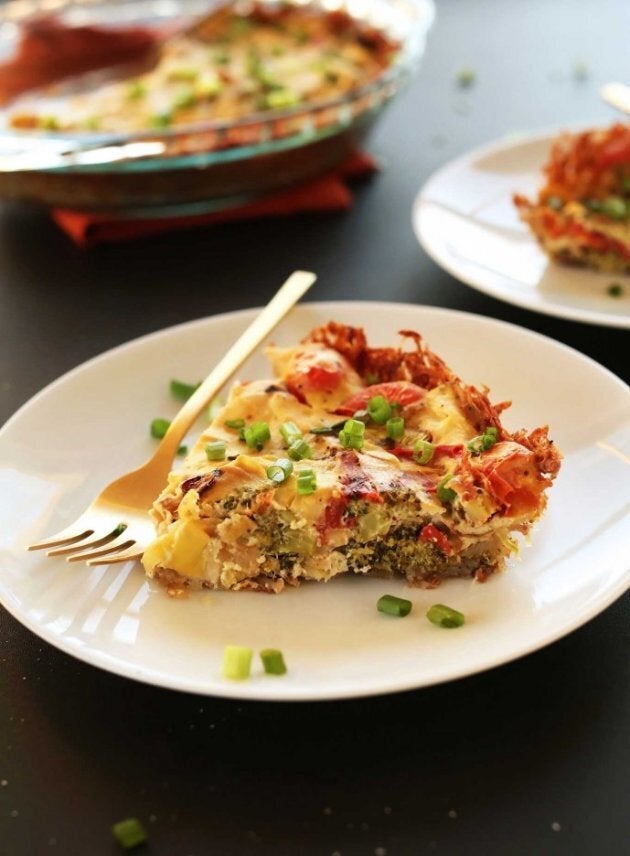 4. Spinach and mushroom egg white frittata
If you're avoiding egg yolks, this egg white frittata with spinach, mushrooms and Parmesan cheese will do the trick. Drizzle with sriracha and you're set.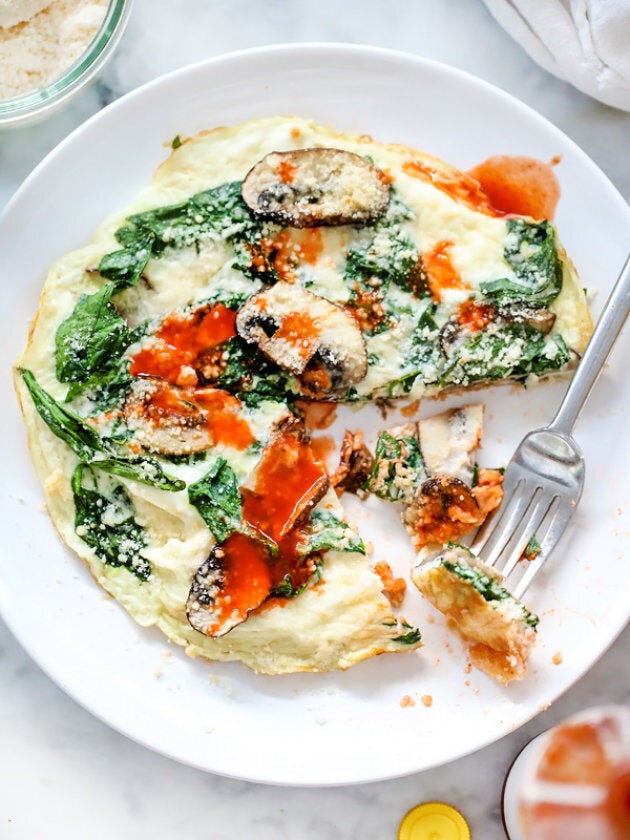 5. Simple vegan omelette
An omelette? Without eggs? It's possible, and it ticks all the boxes: fluffy, satisfying and slightly crisp on the outside, tender on the outside. And it's packed with protein (22 grams, to be exact).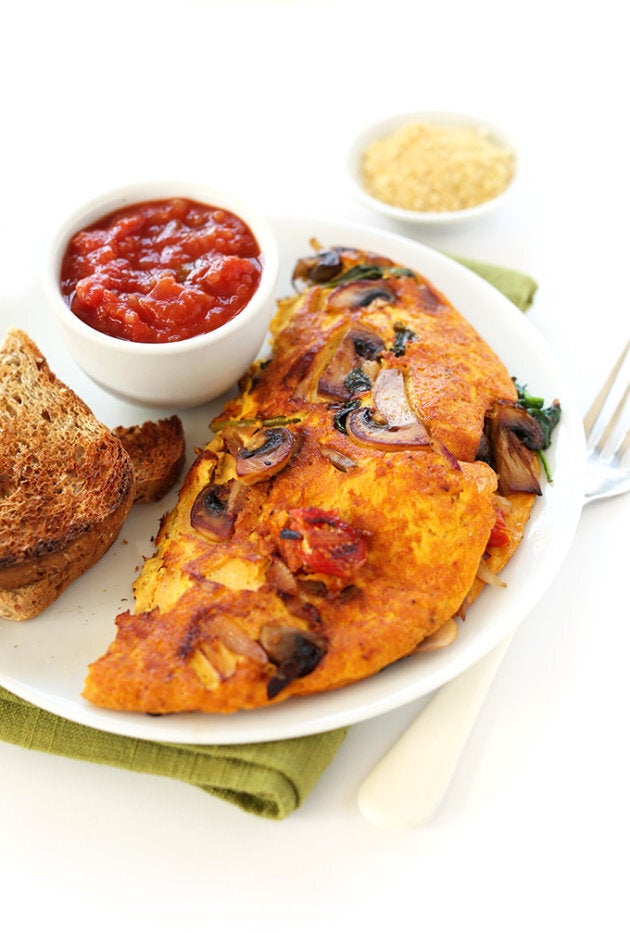 6. Broccoli, cheddar and spinach frittata
For a super cheesy, thick frittata, try this recipe with cheddar cheese, spinach and broccoli. It's simple and works for breakfast, brunch or dinner.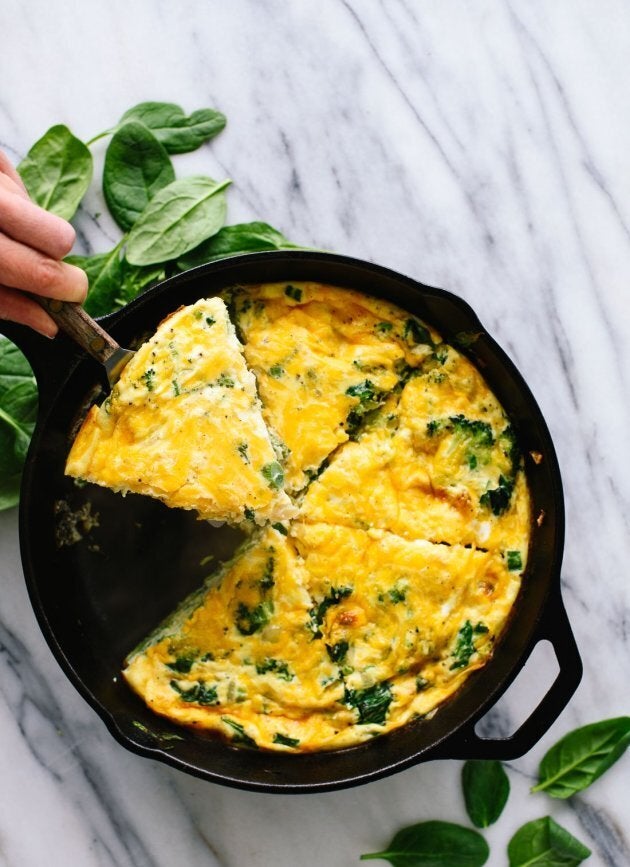 7. Strawberry almond sweet frittata
For those with a sweet tooth, switch up your usual breakfast routine with this strawberry almond sweet frittata. Made with a vanilla, almond flour and egg base, the fluffy frittata is topped with strawberries, almonds, ricotta and poppy seeds.