If you wanted any indication of what the second installment of Jane Campion's revered series 'Top of the Lake' is going to be like, look no further than Elisabeth Moss's conditions for signing back on.
"What I asked for like, quite specifically from Jane, was to be challenged," Moss told HuffPost Australia during a visit to the Bondi set in 2016.
"When she asked me if I wanted to do this season I said yes, but it has to be more challenging than the first, otherwise why do it? And why watch it? So for me, I did want that but it definitely has been more challenging than the first season."
"I believe I used the words, 'I want it to be really fucked up. Like, you know? I want it to be fucked up Jane.' I think I was like 'go deeper, go darker'."
'Top of the Lake: China Girl' picks up four years after we left Moss's troubled Detective Robin Griffin bleeding but triumphant in Laketop; this time, moving the action to what Campion describes as the 'pleasure boat' of Sydney.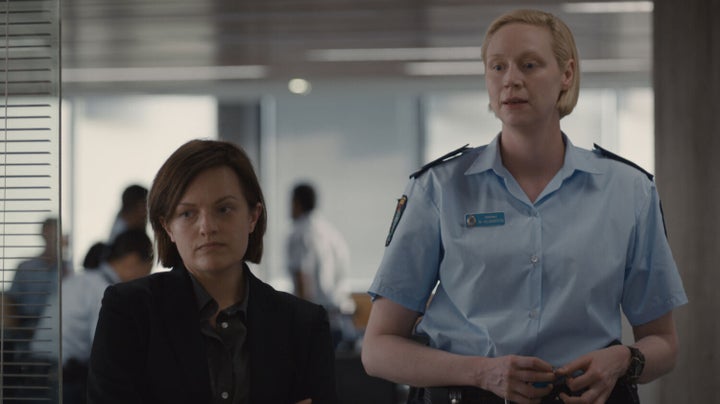 Professionally, Robin has a new co-worker Miranda (Game of Thrones's Gwendoline Christie) and a new crime to solve: this time, surrounding the body of an Asian sex worker which has washed up on Bondi Beach.
Privately, she's struggling. Not only is she dealing with post traumatic stress disorder, she is also consumed with thoughts of the daughter she gave up 17 years prior and is on a personal quest to find her.
"She is soooo fucked up at the beginning of the series," Moss repeats.
As for Christie, whom we are so used to seeing as Brienne of Tarth, Campion stops nothing short of gushing about what she says is a surprising performance.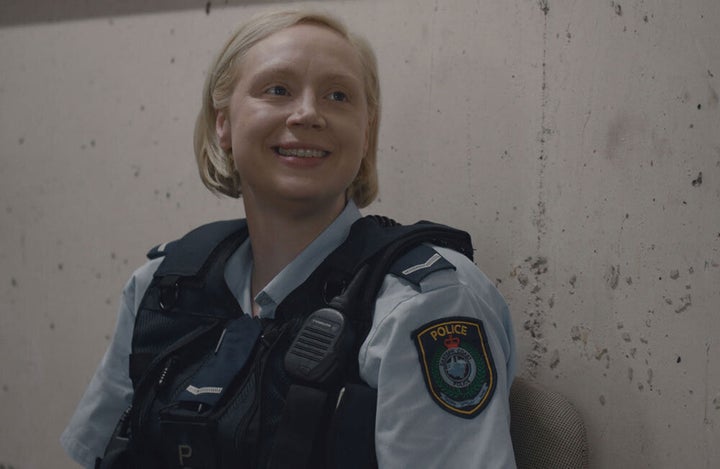 "It was beautiful seeing Gwendoline work in a much more intimate pallet than she's able to do in 'Game of Thrones'," Campion said. "She's so human and so real. You know, not just chucking a sword around.
"She's so amazing, you're going to be blown away. She's so funny. And she's such a funny person anyway. We're really excited by her."
In an interesting piece of trivia, Christie actually landed the role after sending an equally admiring email to Campion.
"I've been a fan of Jane's since I was 12 years old so this was a huge, huge... it was just enormous for me," Christie said. "And when I wrote that email I certainly didn't think it would have any... I never ever thought that it would transpire in working with Jane at all."
But it worked. Not only did Christie get the job, but Campion actually wrote the role with her in mind.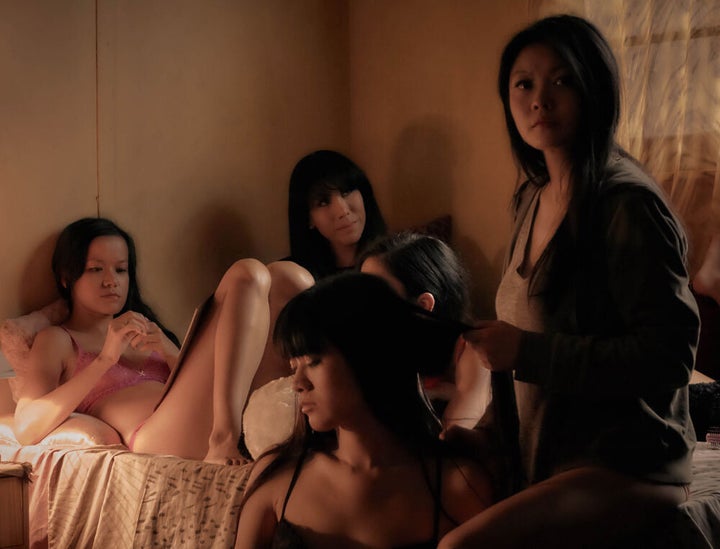 "I'm not interested in always playing a hero, although it is nice," Christie said. "I really relish this opportunity to look at something with such... the series is written so beautifully and I felt so privileged to read those scripts and they are real page-turners as well.
"This character is so wonderfully drawn by Gerard [Lee] and Jane and it really fascinated me to see a different perspective on some of the aspects of being female, and some of the more traditional aspects also."
As for what that actually means, who knows? But Christie is bad-ass and we are so on board with her and Moss sharing a screen for the first time. Not to mention the addition of none other than Nicole Kidman, who looks completely unrecognisable in her role of feminist lesbian Julia Edwards and adoptive mother of Robin's estranged daughter.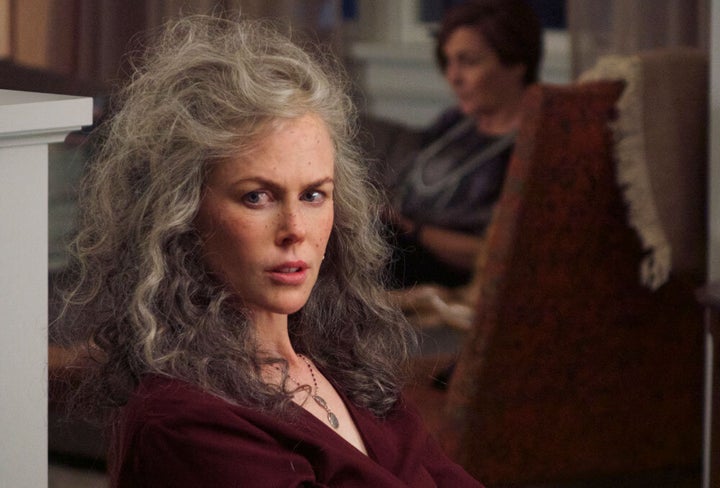 "I've known [Kidman] since she was 14," Campion said. "And our friendship has become quite strong and deeper over time. We meet, she comes over, we have dinner. We talk very openly.
"It's been beautiful to have the opportunity to create a character that would be a true challenge for her. A fun challenge. Not just a beautiful woman but someone kind of funny and unreasonable and grand. All the qualities Nicole could play into with also a comical, humourous edge to it."
On Kidman's part, she's equally psyched, telling News Corp Australia, "She [Edwards] is an amazing character that Jane wrote.
"Jane said to me, 'I want you to play this character, it's the kind of role where you shine the most'."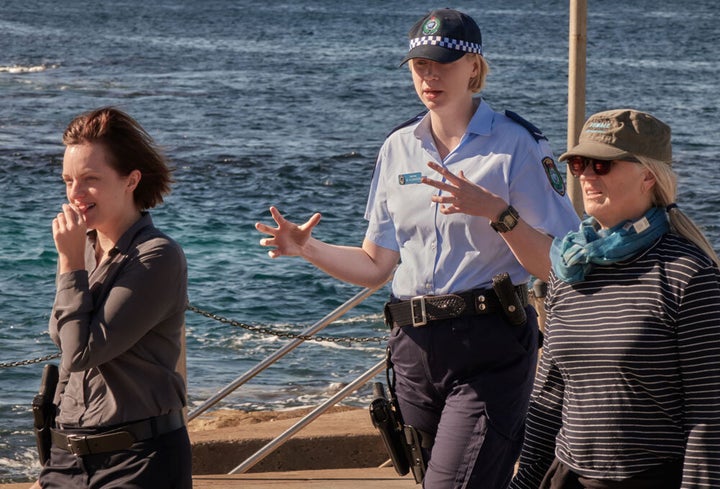 She also said playing Edwards reminded her of playing Virginia Woolfe in 'The Hours' (for which Kidman took home the Academy Award for Best Actress in 2003).
"I have prosthetic teeth [as Edwards], which a lot of people haven't noticed," she said. "I've [found it] very liberating to be this incognito because no-one realises it is me."
Campion, Kidman, Christie, Moss: what more could you ask of a TV show?
"I don't think there's been a story told in Sydney like this," Campion said. "Not with as much scope and depth."
"I think when you see it you won't be disappointed."
'Top of the Lake: China Girl' will screen in Australia on BBC First on Sundays at 8.30pm from August 20.