Nothing can stop the residents of Malmedy in Belgium sticking to their tradition of making an enormous omelette.
This scare and its consequent controversy however, didn't deter 10,000 eggs being cracked into a four-metre-wide pan to make the giant omelette on Tuesday.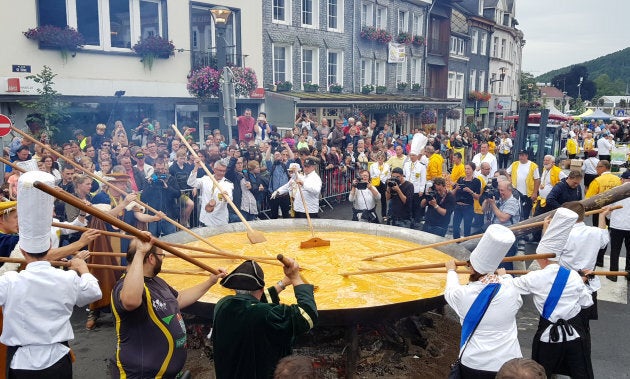 Once the food was cooked, it was handed out for free to the town's people in the name of this unique annual celebration.