Poor little Australia is a bit behind the eight ball with regards to getting new products when compared to the rest of the world, but we have been patient and finally the much-hyped Neutrogena Acne Mask is finally here.
Launched O/S earlier this year, the electronic device uses LED therapy (an acronym for light-emitting-diodes) to clear up pimples and acne.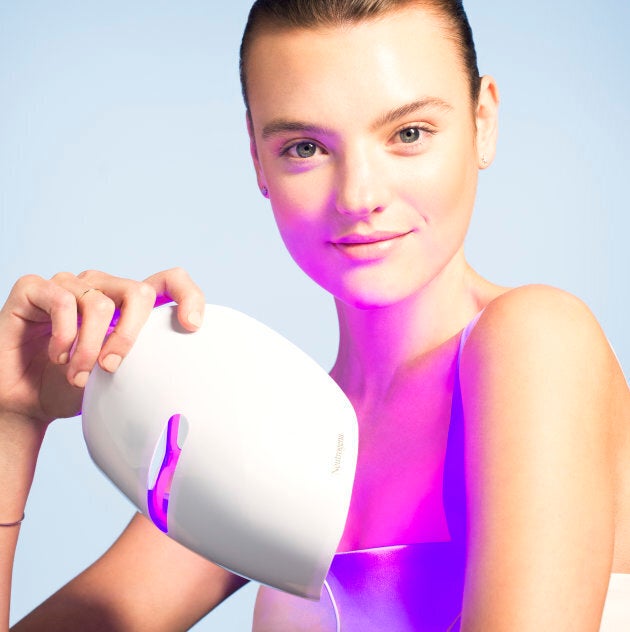 LED therapy isn't new -- it's been proven to work and has been used for years by beauticians and skin specialists in salons to treat acne and also reduce fine lines and improve texture. The barrier to that was that a treatment would set you back roughly $80 a pop, with several sessions needed to see visible results.
That's why the internet has been so pumped for this product. It's a device you wear at home which delivers red and blue wavelengths into the skin at the speed of light to disrupt the acne cycle, with results promised after just one week.
"The mask is a wearable device that uses both red and blue light simultaneously to treat acne in easy, 10-minute sessions per day. The blue light kills bacteria while the red light reduces the inflammation linked to acne -- all at the push of a button," Keshan Gunasingh, Neutrogena Director of Beauty Research and Development said in a brand statement.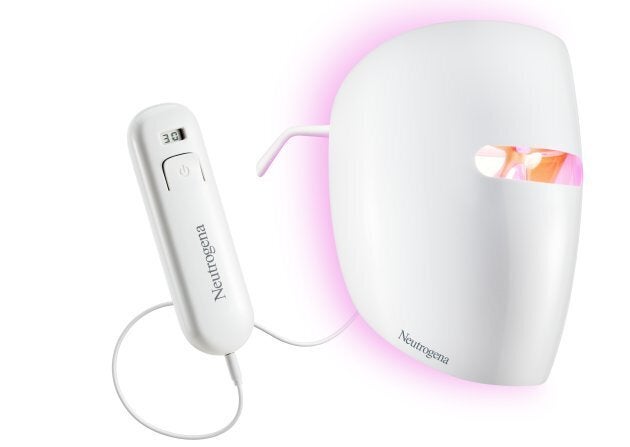 While it is not a cure all, it's a great solution for those who are sensitive to harsh anti-acne topical products. A multi-centre clinical study of the device, performed on 52 subjects with mild to moderate acne, found that 80 percent of subjects showed fewer breakouts after just one week of daily treatments. Results continued to improve over time -- after 12 weeks, 98 percent had fewer breakouts and 94 percent had smoother skin. Pretty impressive.
It'll be hitting stores (including Priceline and Chemist Warehouse) on the 1st of September and will retail for $69.99. The mask comes with an activator, $29.99, which gives you 30 treatments.