Thanks to genius cooking methods and cheap kitchen gadgets like spiralisers, you can make noodles, rice, pasta and even hash browns out of everyday vegetables like cauliflower, zucchini and carrots -- making low-carb versions of traditional recipes not only possible, but delicious.
If you love Asian recipes like Pad Thai, drunken noodles, pho and coconut curry, but are trying to reduce your carb intake, these recipes have got you covered.
Using veggie noodles, spices, herbs and flavour-packed sauces, these Asian-inspired noodle recipes make eating veggies and low-carb easy.
1. Thai drunken zucchini noodles with spicy honey chicken
This low-carb take on Thai drunken noodles is full of flavour and texture, with its spicy honey chicken, crunchy peanuts, tender zucchini noodles and a chilli garlic sauce.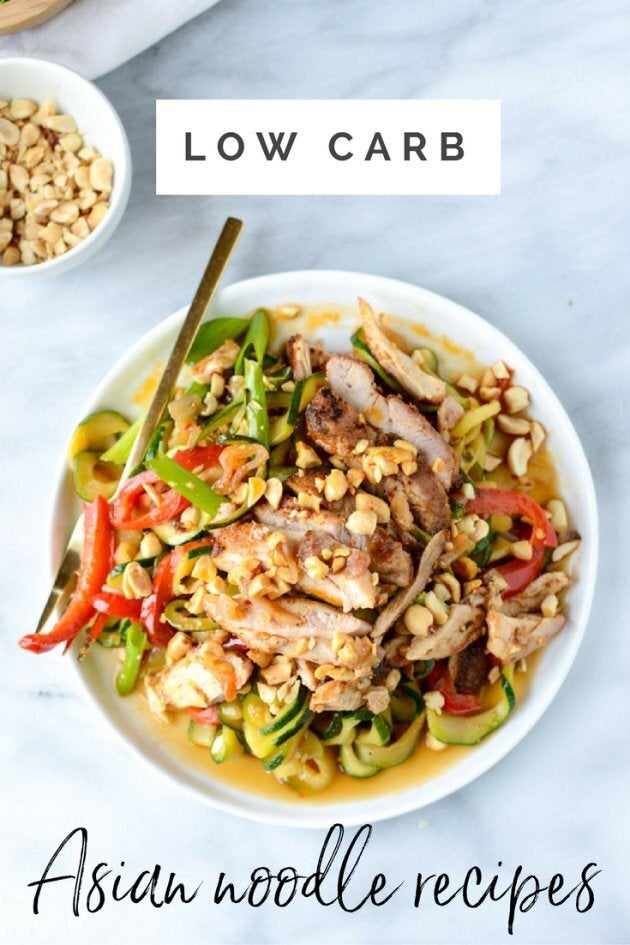 2. Spiralised daikon 'rice' noodle bowl
Daikon noodles have more bite compared to zoodles, are less watery and truly look like rice noodles -- minus the carbs. Pair the noodles with cucumber, carrots, radishes, tofu, fresh herbs and a tamari lime cashew sauce, and you have yourself a tasty noodle bowl.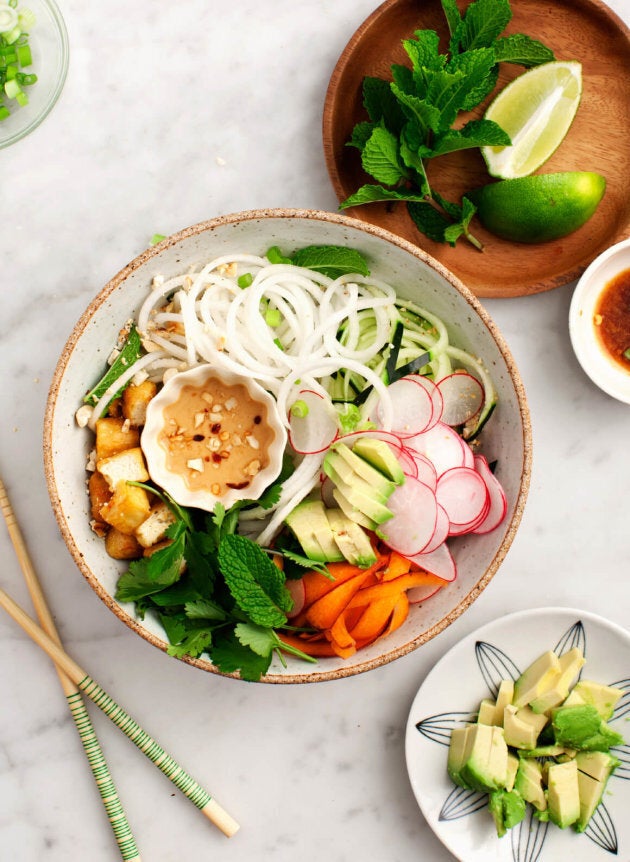 3. Healthy chicken pho with zucchini noodles
Love pho? This zucchini noodle version still has the strong flavour and aroma you expect -- from stock, ginger, chicken and spices -- but without the carbs.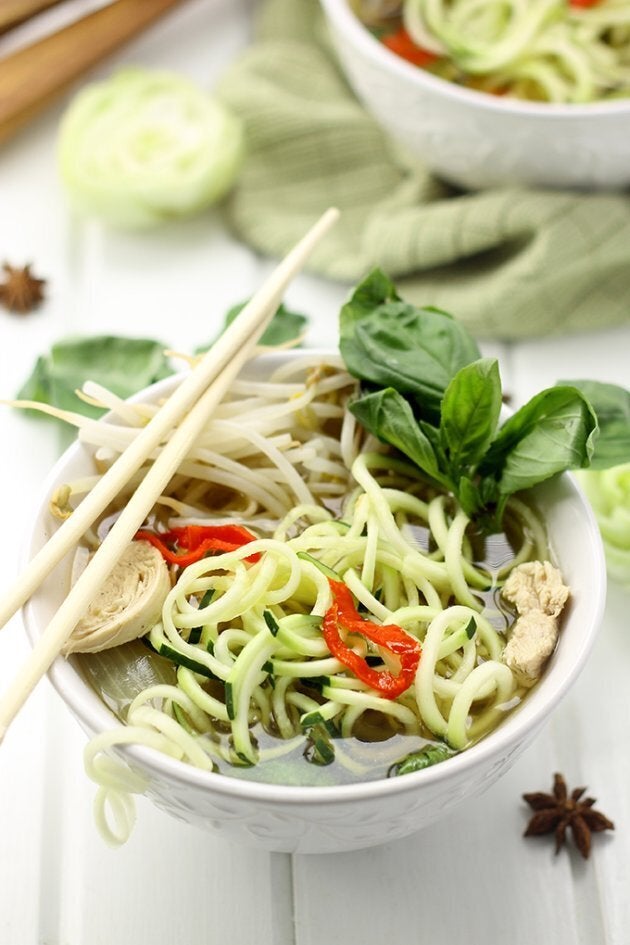 4. Noodle-free Pad Thai
Pad Thai is another classic favourite, though rice noodles add up quickly in terms of carb content. This low-carb version uses tofu, lots of veggies, a delicious sweet-yet-spicy sauce and carrot ribbons in place of noodles. It's simple, vegan and delicious.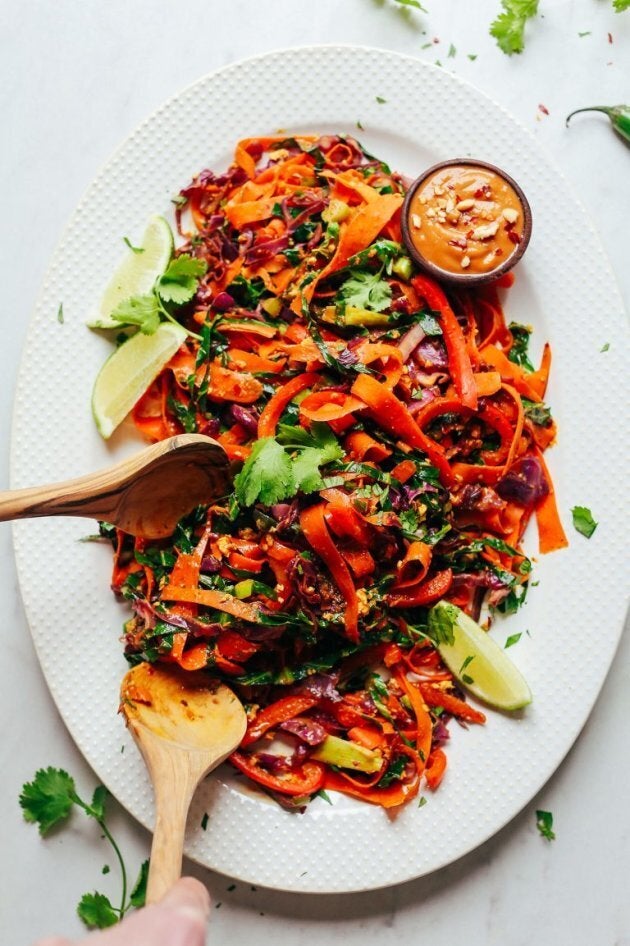 5. Zucchini coconut noodles
This comforting recipes starts with the coconut broth, a delicious combination of coconut milk, ginger, lemongrass, lime and fish sauce. Then all you need to do is stir through the zucchini noodles, herbs and greens, and top with peanuts and chilli sauce.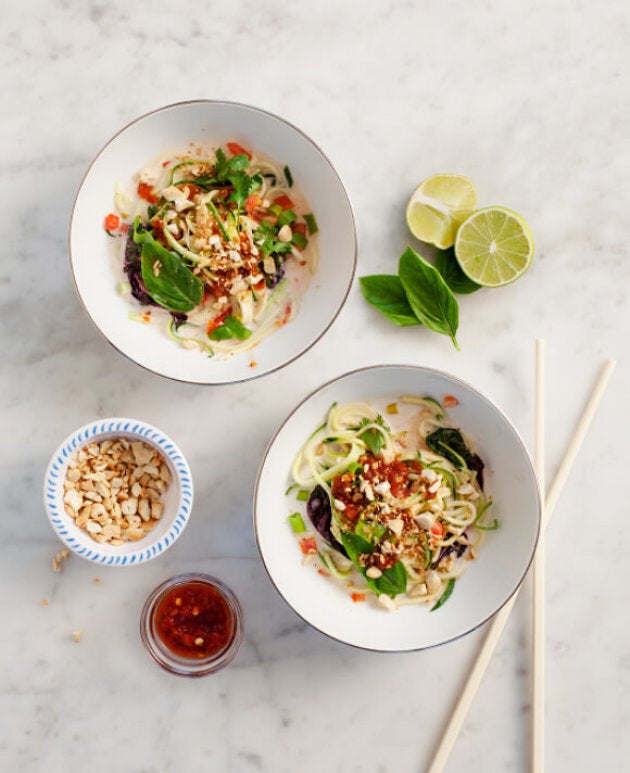 6. Miso soup vegetables noodles
Miso makes the ultimate starter for noodle soups with its salty, umami taste profile. This delicious vegetable noodle miso soup comes together in 15 minutes with under 10 ingredients, and is grain free, low FODMAP and vegan.