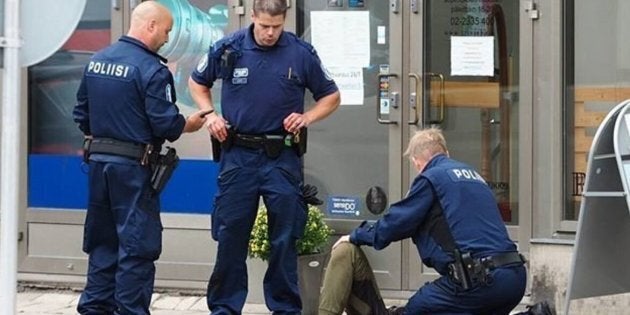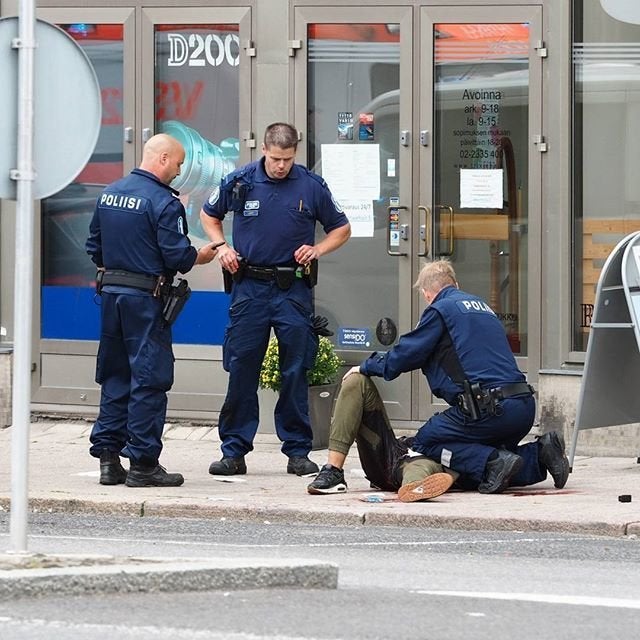 A man stabbed several people in a city on Finland's southwest coast on Friday, killing two and injuring at least six, authorities said.
Police shot the suspect in the thigh and have arrested him. Authorities have yet to identify a motive in the attack, which took place in downtown Turku.
Anttoni Numminen, a 17-year-old student who lives near the scene of the attack, told HuffPost UK that he heard gunshots around 4:30 p.m. local time.
"I saw the aftermath," he said. "There was a large police presence and a helicopter. I heard gunshots. We were about to step outside but we were told we could not go out by the proprietor of my building. We were told people should stay in. People who were there were seeking refuge in businesses and shops. Obviously there was a bit of panic. People coming in and seeking refuge in our building. ... We are in shock as it is quite close to home but nothing is unexpected in the current state the world is in."
This is a developing story. Check back for updates.