When we thought cheese couldn't get better, this recipe just had to come along -- three-ingredient cheese sauce.
Yes, this is essentially melted cheese, in all its velvety-smooth glory, which you can pour over any and everything: mac and cheese, nachos, fries, hot dogs, savoury waffles, fried chicken, roast or mashed potatoes with gravy, cob loaf dip...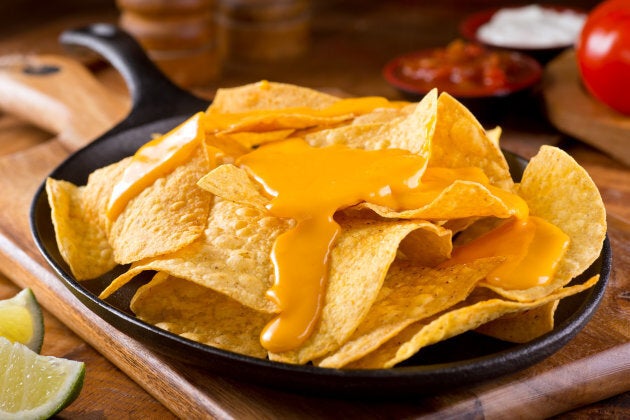 To make this magical cheese sauce, you only need supermarket cheddar cheese (not the plastic stuff), cornstarch (to thicken) and evaporated milk (for extra creaminess).
You can experiment with different cheeses and add-ins like hot sauce, tomatoes, herbs and spices, but the original is damned delicious in its own right.
Simply mix together the cheese and cornstarch, pour over evaporated milk and microwave in 30-second increments until the cheese becomes melted and smooth. That's it. It comes together in under 10 minutes.