A mass has been held in honour of the victims of the Spanish terror attacks at La Sagrada Familia cathedral in Barcelona.
Spain's King Felipe VI and Queen Letizia attended the mass, along with Spanish Prime Minister Mariano Rajoy to mourn the 14 people killed in the twin terror attacks.
Members of Spain's Royal Family had also visited injured victims in local hospitals and placed a wreath and candles at Las Ramblas promenade.
The mass was held with heavy police and security measures and came after mourners attended the scene of the first attack on Las Ramblas to lay floral tributes to the victims.
On Thursday local time, 14 people were killed and more than 120 injured in twin terror attacks that took place in Barcelona and then in Cambrils.
Thirteen were mowed down by a van in Barcelona's busy tourist strip, Las Ramblas, while another victim was killed during a second attack later that day in Cambrils, a seaside town south of Barcelona.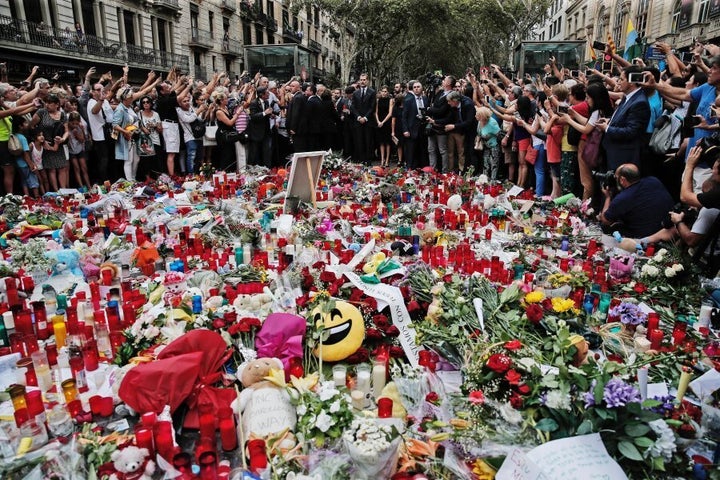 Police are still investigating and conducting wide searches for the suspect.
The identities of ten of the 14 victims have since been released, with two Portuguese nationals also confirmed dead.
Australian-British boy Julian Cadman is still unaccounted for. The seven-year-old went missing after he became separated from his mother during the attacks.