Researchers have found a potentially "groundbreaking" way to trigger damaged heart cells into healing themselves, instead of just developing life-long scar tissue.
When a person suffers heart failure, brought on by any number of different cardiovascular problems, the muscle does not seem to have the ability self-heal like other parts of the human body, such as skin that scabs over and then gets better.
This means that the impact of heart problems is much longer lasting, weakening the organ and increasing the chance of repeated problems in the future.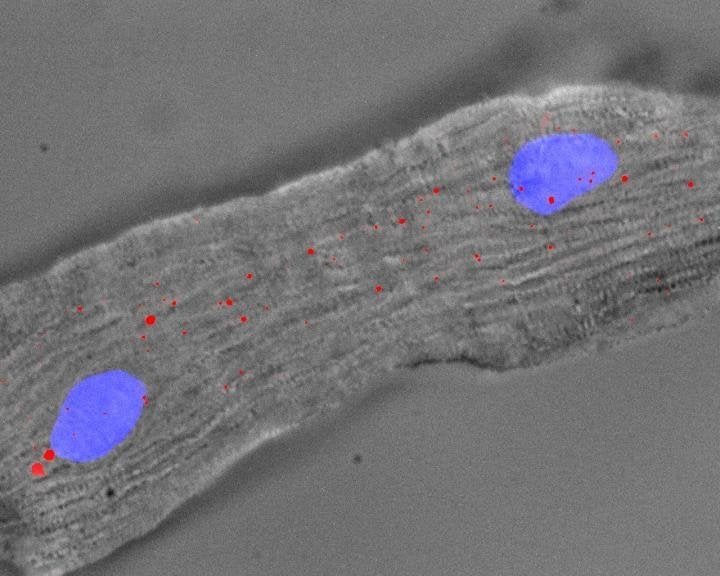 But this new discovery, from Genome Institute of Singapore and National University Health System, could mean that in the future the "consequences of a heart attack would be banished forever," according to lead author Professor Roger Foo.
Foo said: "There has always been a suspicion that the heart holds the key to its own healing, regenerative and repair capability. But that ability seems to become blocked as soon as the heart is past its developmental stage. Our findings point to this potential block that when lifted, may allow the heart to heal itself."
They used used single cell technology to explore gene expression patterns in healthy and diseased hearts and found a unique subpopulation of heart cells in diseased hearts that activate gene programmes related to heart cell division.
Identifying a long non-coding ribonucleic acid (ncRNA) that regulates genes controlling the ability of heart cells to undergo repair or regeneration, which they called 'Singheart'.
In addition, they also found the 'brakes' that are preventing heart cells from dividing and thus self-healing.
By targeting these 'brakes' they could find the answer to overcoming the obstacle of scar tissue forming.
Professor Mark Richards, said: "This new research is a significant step towards unlocking the heart's full regenerative potential, and may eventually translate to more effective treatment for heart diseases."
According to the NHS around 900,000 people in the UK have heart failure and have a five-year survival rate of 58%.