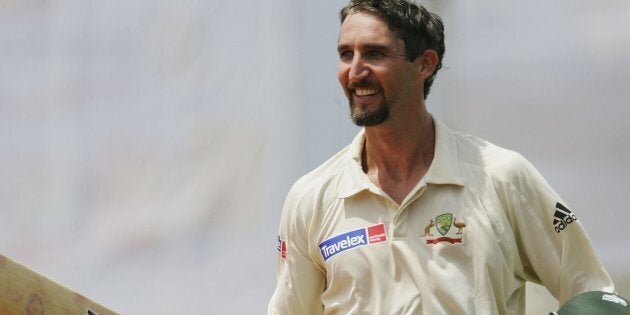 God, it was a great day. Just a beautiful, improbable, joyous cricketing occasion. It may not have been as significant as a World Cup or Ashes victory, but so what? Who can ever forget the day Dizzy scored a Test double ton?
This weekend, the Australian cricket team plays Test cricket in Bangladesh for the first time in 11 years. Naturally, the thoughts of all cricket lovers turn to Chittagong in 2006 -- when fast bowler Jason "Dizzy" Gillespie came in as nightwatchman and made 201 not out.
Our thoughts certainly drifted there, so we contacted Dizzy. Will it shock you to know his email address has the number 201 in it? Seems he loves to remember his own signature innings as much as the rest of us do.
"I've never been back to Bangladesh though I would love to," Gillespie told us. "I heard the Aussie High Commission called their bar "Dizzy's double ton bar!".
Ha! So they bloody should have.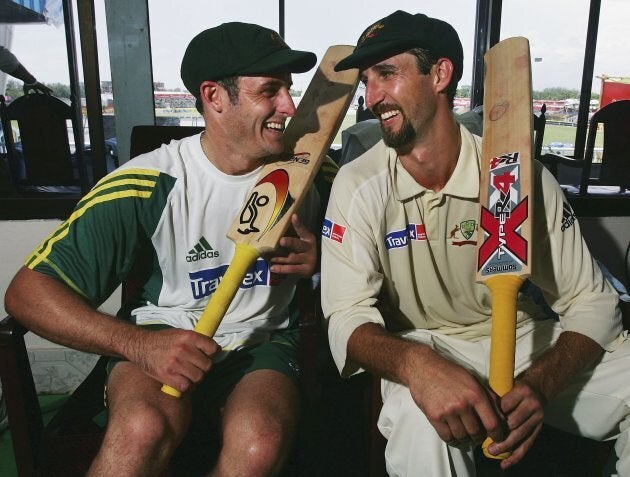 Gillespie actually wrote about the innings earlier this year. We urge you to click the link and read it. The piece's title, "A Nightwatchman's Tale Of The Greatest Test Double Ton", gives you a clue as to the hilarious piss-taking tone which pervades the yarn.
Among other things, Gillespie wrote:
"The displays of hard graft, concentration, courage, guts and character were in abundance over the next few days... Any young aspiring Test number three who wishes to succeed in immeasurably tough Test match conditions should take notes."
"I had to keep reining Huss in because when it got difficult (which was most of the time) he kept playing silly shots or going for suicidal singles so he did not have to face the bowling.

My calming influence allowed him to get to 180 before the pressure got too much, and he perished. It was a decent knock – a shame he couldn't go on and get a double century."
"Michael Clarke was not out at the other end, and was very happy for me. As we walked off (we declared) I decided to give the young Pup a piece of advice after our embrace.

'Son, that's how you score a Test double ton.'"
But of course, it's one thing to pen a column like that for a laugh, another thing entirely to say that sort of thing to your teammates' faces. Did Dizzy ever do anything like that? Ah, now that's the second thing he told us which cracked us up.
"I asked Mark Waugh how he handled the 160s batting in a Test match because I found it physically and mentally challenging. I then said 'oh sorry, that's right. You wouldn't know!' His highest score was 153."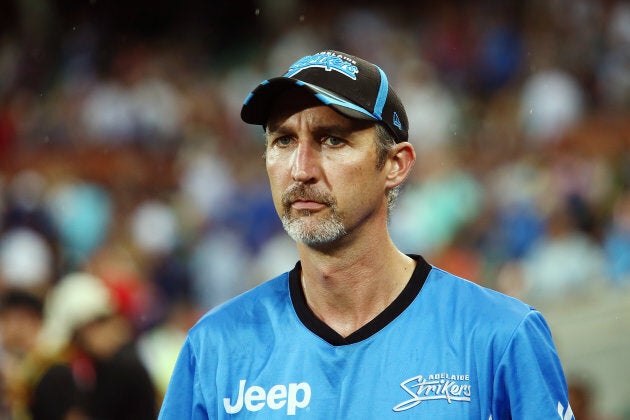 Ironically, that Test in Chittagong was Gillespie's 71st and last. He finished his career with 259 Test wickets at the extremely respectable average of 26.13. His batting average was 18.73, making him the only batsman to make a Test double century and average under 20. His full career stats are here.
Gillespie has since moved into cricket coaching, and is widely respected. He did great things at Yorkshire in English county cricket and with the Adelaide Strikers in the Big Bash. Currently the 42-year-old is in hot demand with Indian IPL franchises.
Meanwhile he has had a major lifestyle change since his playing days. Gillespie has become a vegan, which he says has left him feeling better mentally and physically than at any time in his life. This all started when he watched a documentary called Earthlings which graphically details the way we use -- and sadly, abuse -- animals.
Inspired, he made his own video. PLEASE BE WARNED. It features some GRAPHIC SCENES of extreme animal cruelty.
We wanted to know whether the shock factor actually encourages people to consider veganism, or whether Jason thought it might be a turn-off to some people?
"[Movies like] Earthlings can be confronting for people no doubt, however this is reality. This is how we treat animals we share the planet with.
"Shock tactics may work for some people, and for others they won't. Education and facts on animal welfare, the environmental impact of consuming animals and the health benefits of adopting a whole food plant based diet is key."
Lentil burgers in front of the cricket on Sunday night, anyone?