If you've ever muttered the words "I'm too old for this s---," you're not alone. A new survey finds job satisfaction declines with age.
The survey from human resources firm Robert Half looked at 24,000 employees in eight countries, and found that a wide gap in happiness with work among those below age 35 and those above.
Only about 8 per cent of those aged 18 to 34 reported being unhappy with their job, while for those aged 35 and over, that number doubled to 16 per cent.
Cary Cooper, a workplace researcher at Manchester Business School, says people's attitudes towards work often change in their thirties, when they assess their careers and shift their priorities.
"There comes a time when either you haven't achieved success, work has burned you out, or lived experience tells you family is more important," Cooper told Bloomberg.
"You ask yourself, 'What am I doing this for?'"
Unhappiness among older workers could pose a problem for businesses.
"Most business leaders acknowledge that workplace happiness has a tangible impact on productivity and profitability," Robert Half UK senior managing director Phil Sheridan said in the survey.
"Happy employees tend to be more engaged, loyal, creative and productive than their less-satisfied counterparts."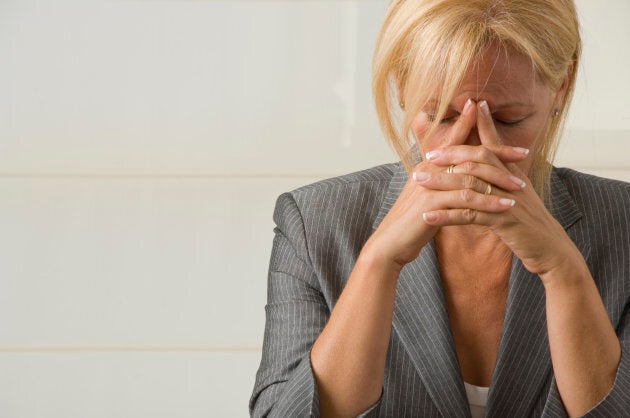 The survey cited research from Warwick University showing that happy employees are some 12 per cent more productive than unhappy ones. It noted that a Gallup survey showed engaged employees are 21 per cent more productive than non-engaged ones.
"Employees that are aged over 35 have valuable experience that the whole organization can learn and benefit from," Sheridan said in a statement quoted at Business Insider.
"It's important that their happiness is not neglected, so businesses need to take the time to invest in their staff at all levels."
What makes employees happy changes with time. For those aged 18 to 34, feeling appreciated for the work they do was the largest driver of happiness.
For those aged 35 to 54, pride in their organization was the top driver of happiness, while for those aged 55 and over, it was being treated with fairness and respect.
Happiness also varies depending on the size of the organization, the survey found. The happiest workers are at organizations of 100 to 249 employees, scoring 70.7 out of 100.
The least happy workers are found in organizations of 10,000 or more people, scoring 62.5 out of 100.