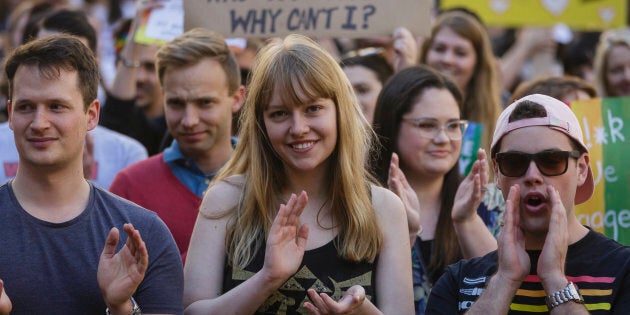 CANBERRA -- Nearly 55,000 people have enrolled to vote since the marriage equality postal survey was announced on August 8, but 811,000 potential electors are still "missing".
If you want to have your say on same-sex marriage, through the Turnbull Government chosen non-binding, non-compulsory method, you have to add yourself to the electoral roll by midnight Thursday.
It is also advised that people check and change details with the Australian Electoral Commission (AEC), like addresses, or ballots due to be sent out on September 12 may get lost.
Many people from the Prime Minister to music channel MTV and the top search engine Google have been urging a quick visit to the AEC website.
Will it make a difference? Well as always, every single vote counts.
But perhaps the question should be posed, "do you want to make a difference?"
Some people are getting very creative, to the point of account suspension.
But, the pace is picking up.
The rainbow flag is getting a thorough workout.
Many organisations are getting involved in the last minute drive.
It is happening, but will it be enough?