You've had a healthy breakfast and lunch, but now you're craving something sweet to help get you through the afternoon. While chocolate, biscuits and lollies are tempting, if you want a healthier sweet fix, energy balls are the answer.
Made from a combination of nuts, dried fruit, cacao, nut butter or shredded coconut, energy balls are high in protein and energy to tide you over until dinnertime, and they're sweet enough to satisfying those cravings.
Here are seven easy energy ball recipes to prep and have ready all week.
1. No-bake chocolate peanut butter energy bites
Peanut butter lovers, rejoice. These rich, chewy, chocolatey and peanut buttery energy bites are made with five simple ingredients, and are great for snacking or brekkie on the go.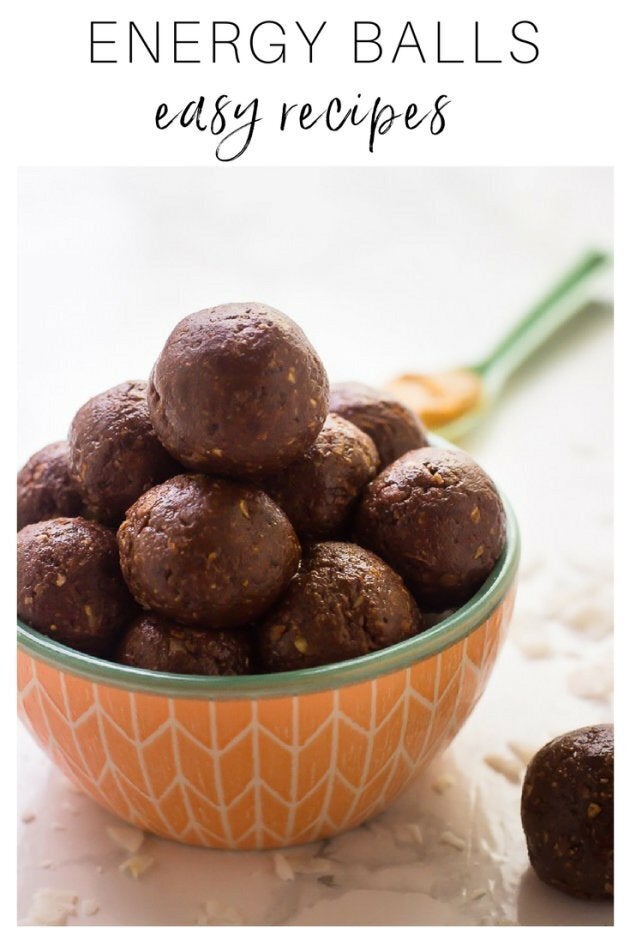 2. Chocolate cashew cookie bites
This recipe combines the rich flavours of dried cranberries, dark chocolate and cashews into a Larabar-inspired cookie ball. And you only need four ingredients to make them.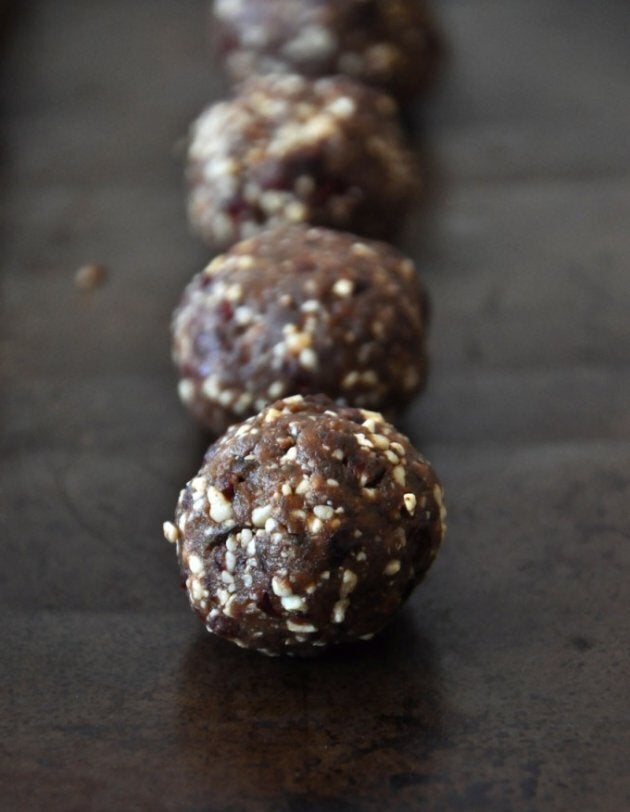 3. No-bake almond butter oatmeal bites
For a more indulgent treat, try these energy bites with almond butter, maple syrup, dates, oats and chocolate chips. Perfect with a cup of tea.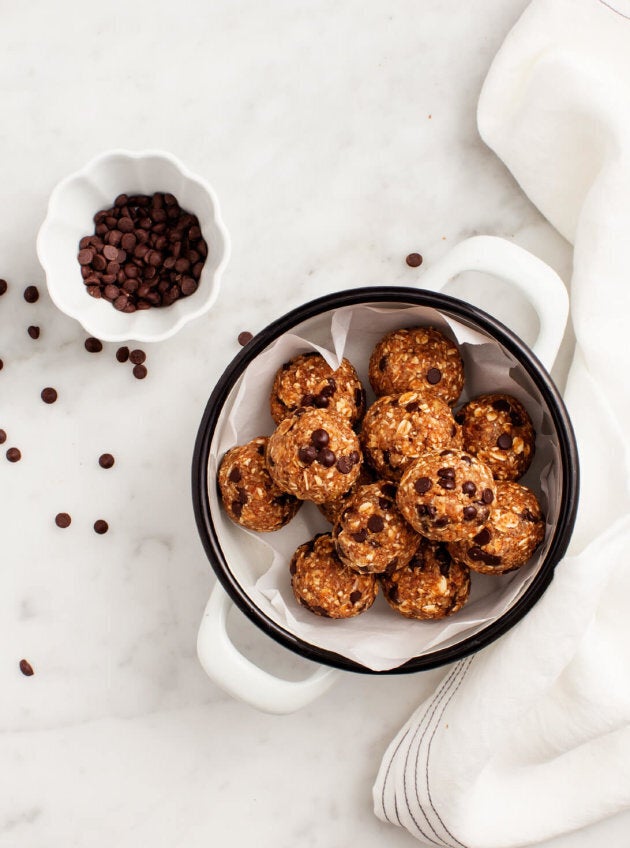 4. No-bake carrot cake energy bites
If you love carrot cake, make these healthy dessert-like energy balls with pecans, dates, shredded carrots and spices like cinnamon and nutmeg.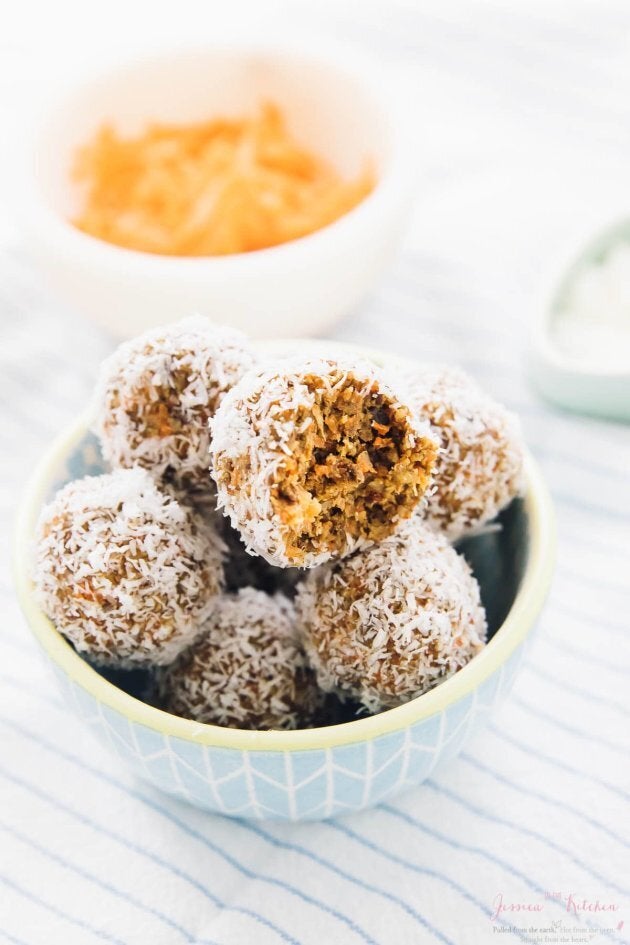 5. Chocolate orange bites
For a choc-orange treat, these energy bites will do the trick, which are made with just five ingredients: dates, raisins, cashews, cocoa and a touch of orange zest.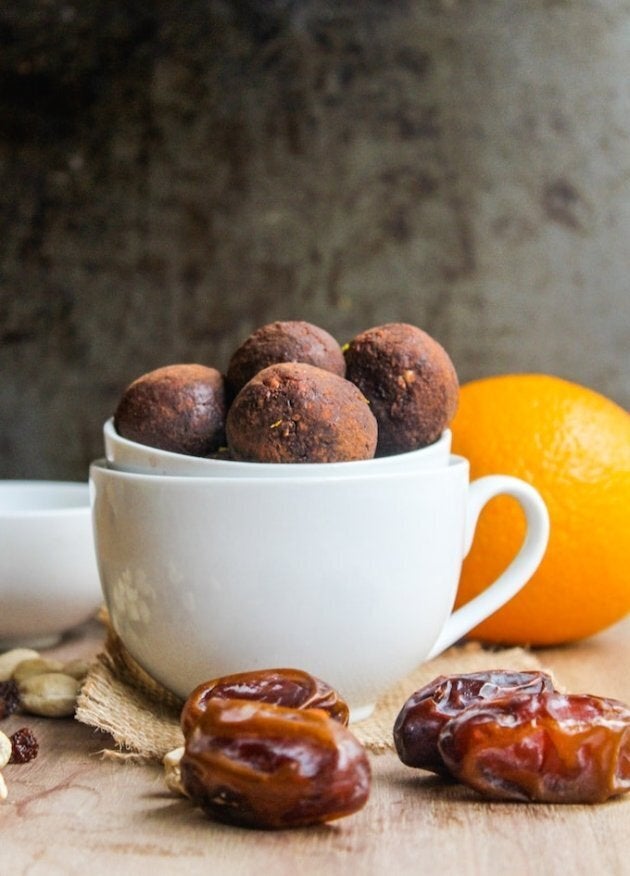 6. Mango coconut energy bites
These mango energy bites are packed with tropical, summery flavour thanks to dried mango, coconut and lime zest. They're naturally sweetened and are delicious all year round.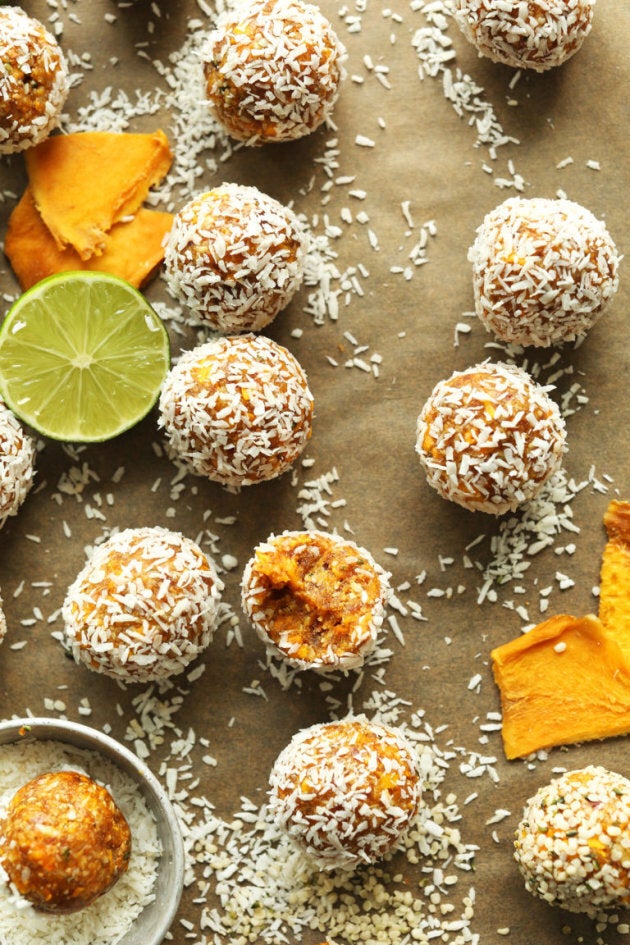 7. No-bake brownie energy
Brownie fans, you can make these no-bake brownie bites with five simple ingredients, and they taste like delicious Bounty brownies. It's hard to stop at one.