Queensland police officers who identify as LGBTQ have shared their stories of coming out and finding acceptance within the force in a moving video for Wear It Purple Day.
The ten minute video, titled 'It Gets Better', features eleven officers from various police departments across the state who identify as gay, lesbian, transgender or bisexual.
I didn't want any other officer to ever feel that they had to hide their true selves."
One of the officers behind the video, Senior Constable Ben Bjarnesen, says the police force has come a long way towards LGBTQ acceptance since he joined ten years ago.
"At that time, I wasn't openly gay," he told HuffPost Australia.
"It wasn't that anything particularly bad had happened -- it was more about my idea of what it would mean to be in the police force. I thought you couldn't be gay and be in the police force."
Bjarnesen and his colleagues decided to produce the video to send a message to young people that it was okay to be who they are.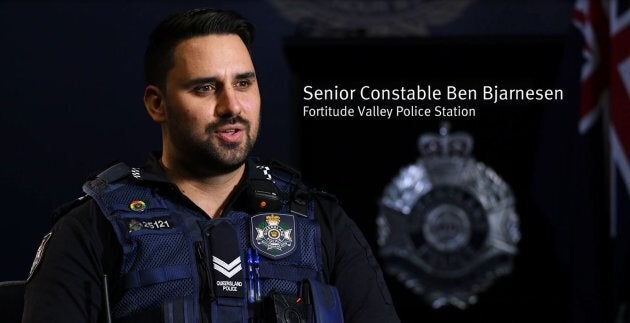 "I didn't want any other officer to ever feel that they had to hide their true selves," Bjarnesen said.
"We want people to be proud of who they are and not to be afraid -- to know that they're not alone and there's always people there to help them.
"They shouldn't be ashamed of who they are or afraid of being discriminated against because of their sexuality."
Now, Bjarnesen is the coordinator of the Queensland Police LGBTI Support Network, an initiative launched in February last year to provide support for LGBTQ police officers and to send a strong message of acceptance to the community.
The support network offers informal mentoring of younger police officers and helps put them in contact with support services and mental health services as needed.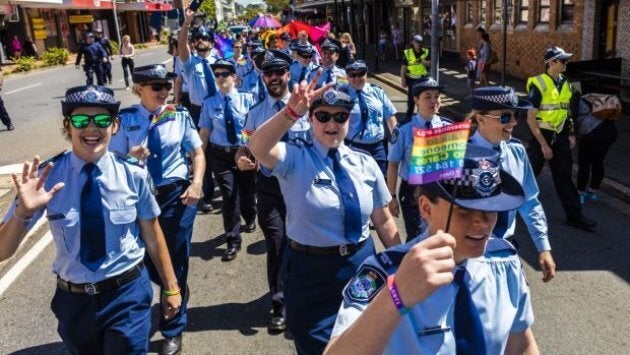 In the video, the police officers speak of the fears and concerns they initially had around being a LGBTQ police officer. Many joined at a time when sex between men was still illegal in the sunshine state.
"Since I joined in the late 80s, it's really taken leaps and bounds," Inspector Gai Bolderrow said.
But now, Queensland Police are embracing their LGBTQ officers.
"I love my job and I'm out and proud at work," Senior Constable Vanessa Mann tells the camera.
"There is no part of my life that needs to be hidden. There is no part of my life that I need to be fearful of."