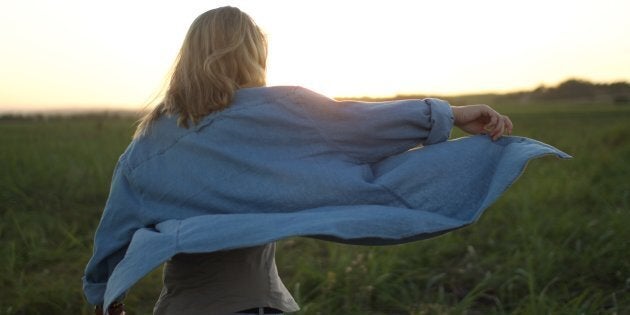 No matter how lo-fi your beauty or grooming routine, it's likely that deodorant is a daily staple (hopefully) along with toothpaste and a toothbrush. It's as much about being respectful of those around you as it is about personal hygiene.
The use of 'natural' deodorants has become increasingly mainstream lately and I've been on the lookout for a trusty one, so I decided to share my findings with you. It's important that I should note here that it's not because regular deodorants are bad for you. It's a personal choice, much like it is to use organic skincare or eat a certain diet.
The aluminum in regular antiperspirants works by essentially creating a plug in the pores so that the sweat can't get out. Personally I didn't love the idea of that, so started to seek an alternative. Though, natural deos can be a bit hit or miss and have a bit of a sketchy reputation. That's why this road-test was so exciting. I didn't know if I would end the day still feeling fresh or if I'd be walking around come 3pm paranoid that I totally stink. What a time.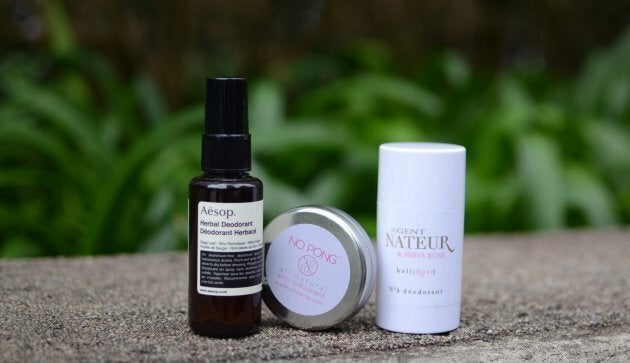 Aesop is pretty socially responsible when it comes to the wording of their marketing and while it doesn't claim this deo to be totally natural, it is aluminum free. The only spray I trialed, this liquid spritzes on easily and dried very quickly. It's unisex and smells light and herbal and remained that way all day. I liked this formula because it was the most easy to reapply, making it great for chucking in the handbag when there's a marathon 14-hour day on the calendar.
I had always been put off by the need to apply some deos with my fingers -- for some reason I'd pictured my whole hands getting dirty when in actual fact all that's needed is a pea-sized amount massaged into the armpit with my fingertips, so it wasn't too annoying. This small and humble tin houses a really impressive formula. The scent comes from organic essential oils such as vanilla and lemongrass so it smells lovely and stays that way all day. Instructions advise to leave adequate time for skin to settle after shaving so I didn't try it on a shaving day.
I first heard about this brand when a fellow journo friend interviewed a famous model who said they used it (I can't recall who). The packaging is premium but so is the pricetag, probably because it's imported from L.A. It's a stick-style deo and bi-carb is the hero ingredient to keep odour away, while the scent is sandalwood and rose. I found it slightly irritated my underarms if I applied it right after shaving, so switched to shaving during my night shower and applying this after by morning shower and had no issues. It worked well for regular office days though I'd be hesitant to test it in the gym.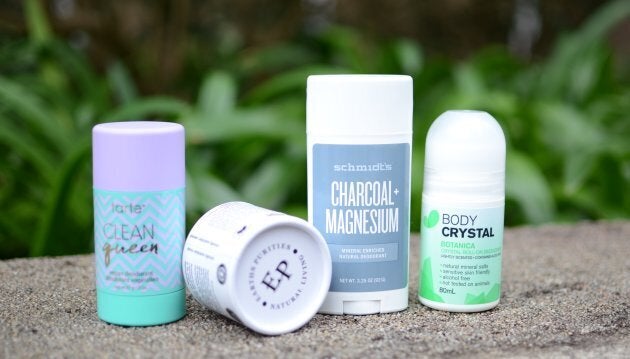 I love and use a lot of other Tarte products daily so was pumped to try this one, plus the packaging was so pretty. The stick has a light powdery scent and is white, though glides on pretty much clear. It felt quite hydrating, almost like a skincare product, though I think I may have had the teeniest whiff of my own body odour that night after a very busy day. I'm going to save this one for quiet days in the office.
Another formula that's applied by hand although this little tub comes with a handy spatula to scoop out a small amout. The scent is quite strong, with what smells like musk notes thanks to the lemon myrtle, tangerine and lavender essential oils. The formal itself is hydrating and colourless. I smelt like a musk stick all day, which I was quite pleased about.
This stick has a light grey colour thanks to the charcoal (which is known for its absorption properties) and smells really pleasant, though I can't put my finger on the fragrance. Following the instructions, I held the stick to the skin under my arm for a few seconds to warm it up before gliding it on. The grey colour disappeared and I was able to dress quickly. I felt dry and fresh all day and was stoked to still smell the nice scent when I whiffed myself that evening. A firm favourite.
The appeal of this deodorant is that it's sold at Woollies so it's easy to re-stock, and it's also pretty cheap. A liquid formula as opposed to the more common solid, this one is applied just like a regular liquid roll-on. The use of crystals is quite common in natural deo and this one has that generic but pleasant 'fresh' smell, thanks to the aloe vera I'd say. It was easy to apply and not at all sticky but by mid arvo I felt a bit pongy and paranoia set in. A colleague wears this and has no problem so it must be an individual thing -- or maybe I'm just extra stinky.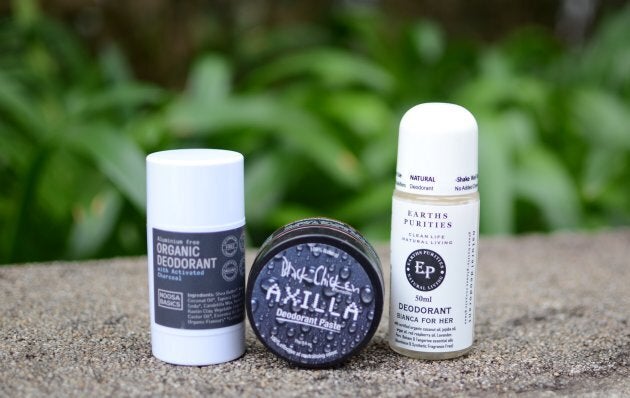 Another stick formula utilising the benefits of charcoal, this one was super hydrating. It left a very faint grey colour on my armpits upon application and took a few minutes to dry, but it wasn't a problem. The scent is mild, unisex and pleasant. I didn't stink and was mostly dry all day and my armpits were so soft, which I guess is an added bonus.
I'd read really good reviews about this deodorant online but again, was hesitant about applying with my fingers. It was quick and simple though and I washed my hands easily after -- there was no stubborn residue like with some mainstream deos. The scent is a very mild, a bit like herbs, and the main ingredients are shea butter and coconut oil, while bicarb again does the hard work. Totally forgot about it all day and smelled fresh when I whiffed myself that night. Win.
Another one from Earths Purities, this time a more traditional roll on. The liquid in the glass bottle had separated a little so I gave it a good shake before applying and it was fine. It glided on smoothly and dried quickly. I felt fairly fresh all day though if I had to choose between the two I would opt for their solid paste above -- it gave me just that little bit more confidence.