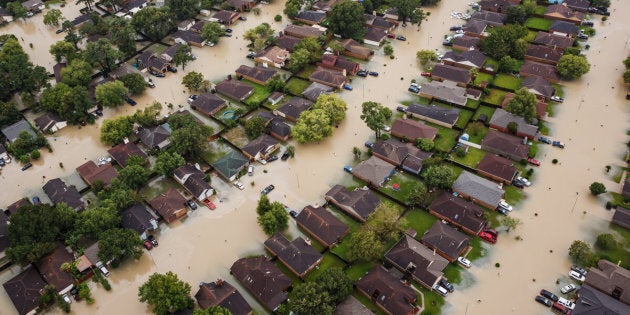 Plenty of images of heroic rescues and flooded homes have emerged over the past few days, but nothing shows the scale of the devastation caused by Tropical Storm Harvey than a picture from the air.
Photojournalist Marcus Yam of the Los Angeles Times captured images of a flooded downtown Houston and entire neighborhoods submerged in floodwaters.
See some of his aerial photos of Houston below.
Marcus Yam/Getty Images

Marcus Yam/Getty Images

Marcus Yam/Getty Images

Marcus Yam/Getty Images

Marcus Yam/Getty Images

Marcus Yam/Los Angeles Times/Getty Images

Marcus Yam/Getty Images

Marcus Yam/Getty Images

Marcus Yam/Getty Images

Marcus Yam/Getty Images

Marcus Yam/Getty Images

Marcus Yam/Getty Images

Marcus Yam/Getty Images

Marcus Yam/Getty Images

Marcus Yam/Getty Images